Balance

Balance
---
Saturday, March 28, 2015

You are reading from the book The Language of Letting Go

Balance

Seek balance.

Balance emotions with reason.

Combine detachment with doing our part.

Balance giving with receiving.

Alternate work with play, business with personal activities.

Balance tending to our spiritual needs with tending to our other needs.

Juggle responsibilities to others with responsibilities to ourselves.

Balance caring about others with caring about ourselves.

Whenever possible, let's be good to others, but be good to ourselves too.

Some of us have to make up for lost time.

Today, I will strive for balance.

~From The Language of Letting Go by Melody Beattie
Whenever possible, let's be good to others, but be good to ourselves too.

Some of us have to make up for lost time.
When I went to my first meeting, what I was seeking and what I found was balance. I had been scrambling my way through life for so long that I was dizzy and lost sight of who I was and what I wanted from life. I just spun and spun like a sufi dancer losing my focus and making "spin" my life.
Now, as then, when I feel unsettled, unbalanced or out of sorts, I take pause to figure out why and then before I do anything else I ground myself and find my balance once more.
What have you done lately to find and maintain your balance?
Member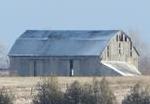 Join Date: Jul 2010
Posts: 13,149
Ann, my goodness, I have never really thought about having balance in my life! But it sounds wonderful. I need to tattoo some words on my wrist... balance, In between, letting go, peace, committment..etc.
so many good things to learn, to work on, but I forget. Perhaps a charm bracelet, with key words?

thank you, for the good stuff you post. working on these things would make a wonderful difference in my life, I know. I just need to remember.

love and hugs!
| | |
| --- | --- |
| The Following 3 Users Say Thank You to chicory For This Useful Post: | |
Currently Active Users Viewing this Thread: 1
(0 members and 1 guests)

Posting Rules
You may not post new threads
You may not post replies
You may not post attachments
You may not edit your posts
---
HTML code is Off
---