OT-Wakeup call
Member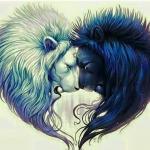 Join Date: May 2012
Location: Florida
Posts: 6,784
Interesting honeypig, I'll have to add that to my reading list.

RAH has developed a tremendous sweet tooth since quitting drinking. Before that, he could not have cared any less about sweets of any kind. Even when he liked/wanted something, he'd eat a reasonable amount & be done.

Now he keeps buckets of candy on his nightstand & he's struggling with weight gain for the 1st time in his life.
| | |
| --- | --- |
| The Following User Says Thank You to FireSprite For This Useful Post: | |
| | |
| --- | --- |
| The Following User Says Thank You to hopeful4 For This Useful Post: | |
Good for you Lexie!
I've been struggling to get back on track with healthy eating/exercise.
I had lost 40 pounds during the time I was with AH due to the stress and anxiety... not anything healthy I was doing

... But now I have gained 30 of it back. Ugh...
When I got pregnant with my first DS, I started to crave sugar.... and that craving has stayed with me ever since then... I thought it was just a pregnancy / hormone / mom thing, but reading through all these posts regarding stopping drinking and gaining a sugar craving, I'm thinking maybe that's really what happened... I was drinking a lot more, with XAH, back before pregnancy and kiddos... now it's only sometimes.
Anyway, good luck to you Lexie...

| | |
| --- | --- |
| The Following User Says Thank You to Kboys For This Useful Post: | |
Currently Active Users Viewing this Thread: 1
(0 members and 1 guests)

Posting Rules
You may not post new threads
You may not post replies
You may not post attachments
You may not edit your posts
---
HTML code is Off
---