Talking to kids, aged 2 and 5
Member
Join Date: Feb 2011
Posts: 16
Talking to kids, aged 2 and 5
---
Hi all. I'm pretty new here, been reading for a few weeks and have gotten a lot out of what everyone writes about their experiences.

I've been separated from my alcoholic ex husband for almost a year now and our divorce became final last week. We have two children together, aged 2 and 5 now. For the first 8 months or so after the separation, we were still coparenting together reasonably well. He took the kids overnight 1-2 nights a week. In the parenting agreement part of the marital settlement agreement, it is stated that he will not drink while with the kids. There were a few times that I doubted his sobriety, but I could not prove it. I was growing increasingly nervous until one day I found concrete evidence of abusive and neglectful treatment of our kids. I've had them full time ever since (about two and a half months ago.) He has spent a few hours with them twice since then, both times with other family members also there. He doesn't show any inclination toward making the changes that will make it possible for him to get back to more involved parenting. He also doesn't fight me on any of it. It's as if he knows he can't do it, and isn't willing or able to do what he needs to do to change. I do know that he loves them and feels a great deal of shame about this, but alcohol is still winning.

I haven't talked much with them about WHY daddy isn't seeing them much and why they aren't spending the night with him anymore. I kept hoping and believing that this was temporary, that things would improve and that he'd be back to being able to take care of them sooner than later but the longer it goes, the more I'm believing that this is long term. That it'll be years, if ever, that he'll be a parent on that level again. And it's time to talk with them about it. I know that my two year old can't really understand much about this stuff, but he IS hurt that he doesn't see daddy anymore. My five year old understands more. Today I told her what alcoholism is, and talked with her about how daddy is sick, that he loves her and her brother, that none of this is her fault, but that his alcoholism makes it unsafe for him to do certain things, including taking care of kids. She asked some questions and also seemed to know more than I thought she did (not surprisingly.)

Does anyone have any advice or been-there-done-that stories about talking with kids this age about this stuff? It's heart breaking, but necessary. I want them to know that they can talk to me about anything.
Member
Join Date: Oct 2010
Posts: 175
I am sorry I do not have any experience with this but wanted to send out a welcome to you. I know you are struggling with not wanting your children to hurt. I have a 3 and 5 year old and have debated how things will be explained if I leave my AH. I have looked into counseling and they do have them that specialize in young children. So again sending out my prayers to you and your family.
| | |
| --- | --- |
| The Following User Says Thank You to lc1972 For This Useful Post: | |
Member
Join Date: Feb 2010
Location: Minnesota
Posts: 174
I guess I don't have any advice as I am in the process of leaving the alcoholic. Mine are 3 and 4 and I don't know what to say to them, so I will be watching this thread. I was playing with my 4 year old today with her doll house and like pretending daddy lived in a different house and mommy lived with you. I said, mommy and daddy fight alot and we both love you etc..poor thing was like "well, can't you just not fight?" It always amazes me how much we don't think they pick up on or understand, but they really do!
I think what you said is good, you got to keep it simple when they are little

Hang in there!
| | |
| --- | --- |
| The Following User Says Thank You to LS2 For This Useful Post: | |
Like everyone else who has replied, I am not sure I have advice but I am interested in this thread bc I have two children, ages 3 (next week) and 5. The 5 yr old is in therapy as of a month ago but still won't open up about her worries, anger etc... I don't know what to say/not say to either of them about their father.

He thinks he is a RA but he started drinking again this week after 5 weeks of sobriety. He says he had just a few beers on a couple nights but whether it's a lot or a little it's still drinking. And more importantly his behavior whether sober or not is exactly the same.

I am really seriously considering leaving and I have no idea how to explain what's going on to our kids...
I AM CANADIAN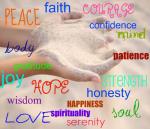 Join Date: Jun 2010
Location: Niagara Region, Canada
Posts: 2,578
I do! i told them the truth....that drugs fry your brain and alcohol makes you NOT have a proper way of thinking normal...the kids totally understand of the sickness and disease...like cancer....it needs to be TREATED with respect and the doctors can help WHEN THEY ASK FOR IT....now that, they got...they where 4 & 5 at the time...I leave the "door" open to ask questions and i am completely honest...beside i had to do it with their own fathers death too...so for me, truth and honest is what i strive for in them and in me....

if need to chat contact me...be well and be honest...
Forum Leader

Join Date: Dec 2008
Posts: 10,614
Hi BTW, Welcome to SR!!!
There is a lot of great information here and people who understand.
Here is a link I remembered that was posted a little while ago....all about talking to children in an age-appropriate manner.
http://www.soberrecovery.com/forums/...s-alcohol.html
I think just keeping it simple and straightforward may be the best bet.
Huge hugs, HG
Your children are 2 and 5. Sounds to me like you are doing it right.

You are being honest with them and answering their questions. I would avoid any demonizing of their father. Keep the emphasis on Daddy is sick not (a degenerate jerk).

It also sounds like your husband is aware that he can't really take care of his kids or parent them right now. That's a plus. I wouldn't pressure him to parent. I realize this puts a huge burden on you. Your kids are going to be better off than those who have to put up dutiful visits from a reluctant drunk dad. Or worse, having their spirits bent and broken.

Trust yourself. The fact that your daughter knew "more" than you thought she did says to me that you do a pretty good job of talking to her or she wouldn't have revealed anything to you.

Give yourself a pat on the back.

Early Childhood Education Administrator, retired.
| | |
| --- | --- |
| The Following User Says Thank You to Verbena For This Useful Post: | |
Member
Join Date: Sep 2010
Location: North Carolina
Posts: 37
I don't have much advice, but I did want to let you know that I am in a very similar situation. I have two kids (4 and 7) and am newly separated from my husband. He has only been gone for 4 days so far, so this is definitely new to all of us. I still haven't figured out what to fully say to my children. My life has been so unbearably out of control recently, but I feel like my kids still have no concept of what an alcoholic is. I make sure to allow my kids to ask any questions, but haven't quite figured out how or what to explain to them at this point beyond mommy and daddy can't live together right now.
I'm an early childhood spec ed teacher so here are some suggestions if you were a mom I was working with....

Explain in an age appropriate way. In other words, don't give too much information that could overwhelm them or confuse them.

Answer their questions as best as you can and if they are sad you can say something like "I know you are sad and that you love your daddy.". That is all they need, reassurance and acknowledgement.

Kids at that age just want to feel safe. Remind them that Mommy is ok and always going to be there for them and they will be just fine. OH and the the two year old knows more than you realize. So be aware of that if you are discussing dad in front of them. Two-year olds will 'act out' their emotional difficulties since they don't have all the verbal skills yet.

The 5 year old can and does understand a lot but again, keep it at a 5 year old level of understanding. The only potential problem with saying that daddy is 'ill' is that it may instill more fear than less. They will wonder if mommy too will get ill? will they get ill? IF you do want to go the 'illness' route then reassure them that mommy is well and not going to get sick and that they too are well.

Hope this helps!
| | |
| --- | --- |
| The Following 3 Users Say Thank You to Babyblue For This Useful Post: | |
Member
Join Date: Feb 2011
Posts: 16
Thanks all. Very helpful info here, and hearing from people in a similar situation is reassuring. I've been trying to find the time to write back to people and write more in a reply here but with two kids by myself and a full time job, it's hard to find time! But I really appreciate everyone's support.
Member

Join Date: Apr 2010
Location: Alaska
Posts: 2,913
Great thread, thank you all! DS is 6. When he was 4, we started a story about a young prince who's father is sick. We would both tell parts of the story. It didn't always pertain to XAH's drinking, but I would use it to bring up and talk about what was going on. DS has recently stopped wanting to tell or hear the story. He is, however, doing well talking and playing with his counselor.

Every once in a while, DS wants to read the story "The Brown Bottle" which is a very good book for little ones to explain how alcoholism changes a person, IMO.
Currently Active Users Viewing this Thread: 1
(0 members and 1 guests)

Posting Rules
You may not post new threads
You may not post replies
You may not post attachments
You may not edit your posts
---
HTML code is Off
---