Shortcomings or setting new boundaries?
Member
Join Date: Feb 2011
Posts: 338
Shortcomings or setting new boundaries?
---
A bit confused today.
I met with some friends for lunch. We have been friends for about 20 years. Our husbands got along, kids about the same age, went on trips together, spent holidays together. Not so close the last few years because well, kids grow up and people get busy and life changes. Admittedly most of our get togethers involved lots of alcohol consumption. There's a great deal of "life experiences" between us as well-Cancer, death, money problems, divorce.
Listening to these women who I have felt have always been good friends talk it was like I had "outgrown them". It's the same old thing. Kids are unemployed mooching off mom and dad. Waiting for disability or settlement check to go to the casino. Cancer survivor who is on oxygen smoking. Other was saying she told her daughter to elope because she does not have the money to spend on a wedding. Can't believe her stepson is getting into debt for college-she allowed her girls to drop out of High school.
It was as if I suddenly realized that we have totally different values!
Am I being the judgmental person I know is one of my shortcomings? Or am I simply realizing that this is not what I find acceptable in my friendships anymore. I feel awful about feeling this way. It's not like being friends with them comes at a cost, maybe I just feel I have lost respect for their choices. Can I simply detach myself from them after 20 years of friendship?
People change.
Sometimes people grow in the same direction.
Sometimes they grow in different directions.

You have matured in a different direction than these friends.
You no longer have anything in common.

There's nothing wrong with going your separate way.
Member
Join Date: Feb 2011
Posts: 141
My 6th grade teacher told me of this quote and I'll never forget it "Be slow in chosing friends, and slower in losing them". I tweaked it a little bit, but it means the same thing.

I chose my friends carefully but I'm also careful about losing them. I wasn't always this way. I burned a lot of bridges in my past. You may find you have nothing in common with your friends right now, but you may grow to be close again.

I am facing a similar situation. A friend I know is into weird self-help books and is constantly attending self-help seminars and classes. It was interesting at first, but I grow tired of hearing about them. I have decided to create some distance but still keep her as a friend. She's a good person deep down and I don't want to lose her. My hope is that in the future, we'll have more in common like we used to. Or I can learn another way to relate to her.

I am also trying to meet people who share my interests though. You have to have a balance.
| | |
| --- | --- |
| The Following User Says Thank You to Panther For This Useful Post: | |
same planet...different world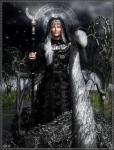 Join Date: Sep 2006
Location: Butte, America
Posts: 10,946
Sounds to me like you're being shown how you've grown.

That can be a good thing.

It doesn't mean you're too good for them or anything,
just that your own values have changed.
While you don't have to go out and dump them all,
your life has a different focus now.

Just another thing to weave into the new one?
| | |
| --- | --- |
| The Following 2 Users Say Thank You to barb dwyer For This Useful Post: | |
Currently Active Users Viewing this Thread: 1
(0 members and 1 guests)

Posting Rules
You may not post new threads
You may not post replies
You may not post attachments
You may not edit your posts
---
HTML code is Off
---