withdrawl
Member
Join Date: Jul 2010
Posts: 2
withdrawl
---
My husband had his last drink Sat. July 17. Last week he seemed fine. We got along, had sex, talked alot, and that all ended Sunday. Before quitting he would drink probably 5 evenings a week. Usually 4-6 beers. Now this week has been terrible. I feel like I'm living with a stranger. He wants nothing to do w/me. Hardly talks to the kids. I don't know what to do. I'm trying not to take it personal and give him space. I asked him tonight what I could do to help, that I felt like he just wanted to be left alone. He just looked at me with no emotion and said that he didn't know what was going on with him and that he just didn't feel right. He said that he didn't want to talk about it and that he was just having a really hard time and he was doing the best that he could. I just told him that I loved him and that I was here whenever he needs me. I guess I never thought about withdrawl. But then again I never saw this coming. I just thought he would quit and that would be it. Never thought he was really addicted. this really scares me and i don't know what to do. how long does this last? why was everything ok the 1st week?
| | |
| --- | --- |
| The Following User Says Thank You to boogiequeen3 For This Useful Post: | |
Have you read any of the sticky posts at the top of this forum on alcoholism?

We have a fellow in my home AA group who is absolutely delightful. He's over a year sober now, and truly embraces sobriety.

He often talks of the one other time he quit, just quit, but didn't do anything different except not drink. He stayed dry for 3 1/2 years, and he said that was the most miserable 3 1/2 years he had experienced.

He still had the mind/attitudes/soul-sickness of an alcoholic. He started drinking again.

There is a world of difference between abstinence only, and true recovery for a real alcoholic.

The drinking is only a symptom for an alcoholic.

Make any sense?
Blu**ed Lines...A ClockWork SR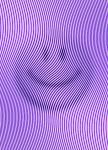 Join Date: Apr 2006
Location: AZ
Posts: 2,529
Thanks 90 "He still had the mind/attitudes/soul-sickness of an alcoholic. He started drinking again"

It's a mindset that is unrealistic/perfectionistic/unforgiving of self and others. There is something to be said for "conscious contact" with a HP. Mark has a great thread that addresses this in the context of character defects. However you conceptualizer it; it is a maladaptive behaving pattern that hurts the addict and those in close proximity. It needs to be broken, and new healthier habits/beliefs maintained.
| | |
| --- | --- |
| The Following 2 Users Say Thank You to ElegantlyWasted For This Useful Post: | |
Currently Active Users Viewing this Thread: 1
(0 members and 1 guests)

Posting Rules
You may not post new threads
You may not post replies
You may not post attachments
You may not edit your posts
---
HTML code is Off
---