New here- would love some advice
Member
Join Date: Sep 2019
Posts: 2
New here- would love some advice
---
Hello, I posted earlier about my decision to finally give up alcohol- the burden which is actually ruining my life and enjoyment. I am in a shame spiral right now, and was wondering if anyone could advise me on how to stop punishing myself? Iím so depressed today, and I feel like I have no one to talk to.

Sorry if this wasnt the right place to post, just running out of hope
bona fido dog-lover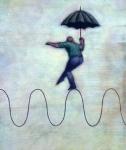 Join Date: Mar 2008
Location: eastern USA
Posts: 84,722
The best advice I was given to strengthen my sobriety was to practice gratitude every day. Try it!

https://www.nytimes.com/2015/11/22/o...pier.html?_r=0
| | |
| --- | --- |
| The Following 3 Users Say Thank You to least For This Useful Post: | |
Member
Join Date: Jun 2016
Location: Adelaide, Australia
Posts: 22,712
Separate from my sobriety - is a big pile of life long mental health things- that need a GP for medication (major depression mainly) and a psychologist - which taught me how to use CBT and ACT, both of which helped a great deal.

I also did volunteer work joined art and writing groups, walked a lot, made myself go out and go to meetings- where I have met people who are now friend I have coffee with, as friends.

I was as low as a human could go when I stopped boozing- and it takes time and work- but the outcomes are worth it.

Support to you Enre.
| | |
| --- | --- |
| The Following 3 Users Say Thank You to PhoenixJ For This Useful Post: | |
Member
Join Date: May 2010
Posts: 448
It helped me to have a program of recovery (I did AA, but there are others, including posting here). That helped me deal with my emotions a little better. I also went to therapy and learned to meditate.
Alcohol can make anxiety much, much worse and feelings of shame are normal. It helped me to breathe, eat well, sleep a lot, and find ways to distract myself.
Could you try relaxing meditation videos? There are a lot on You Tube. It helped me also to write down everything in a journal and get it out of my head. Or post more here. What are you worried about? Getting others' perspectives can sometimes help put worries to rest.
Breathe, practice gratitude, don't drink, and go easy on yourself. Talk to yourself like you would to a fragile friend.
Hope you feel better soon.

| | |
| --- | --- |
| The Following 3 Users Say Thank You to CupofJoe For This Useful Post: | |
Forum Leader

Join Date: Nov 2006
Location: Scottsdale, AZ, one big happy dysfunctional family!
Posts: 19,047
Welcome to SR Enrecover, I hope you find support and hope here. Great suggestions have already been made, I can't add much beyond recovery meetings, gratitude, meditation, and prayer except for getting lots of fresh air and being out and about, not isolating. My nature is to hide inside, I drank alone, so I enjoy and get a lot out of being around others who support me and I can do the same in return.
| | |
| --- | --- |
| The Following User Says Thank You to Astro For This Useful Post: | |
Member
Join Date: Apr 2019
Location: Gainesville, Fl
Posts: 435
The very first thing my psychologist and substance abuse counselor told me was to forgive myself. It's absolutely critical to forgive yourself and accept your alcoholism for what it is: A disease. Hating yourself will only lead to further alcohol abuse as you try to drink away the shame and self hatred.

Treat yourself better and make a recovery plan.
| | |
| --- | --- |
| The Following User Says Thank You to abgator For This Useful Post: | |
Currently Active Users Viewing this Thread: 1
(0 members and 1 guests)

Posting Rules
You may not post new threads
You may not post replies
You may not post attachments
You may not edit your posts
---
HTML code is Off
---