I feel anxiety because there's no drama :)
Member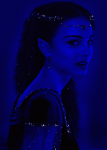 Join Date: Apr 2010
Posts: 1,288
I feel anxiety because there's no drama :)
---
Yes, it's true, drama has been a way of life for so long that now when there isn't any, I feel bored. That is one sick way of being. So, no drama,,,,,,,,

well, my oldest daughter put that to sleep and once again gave fed me plenty of anxiety, and now I'm full. Another drama filled weekend. I'm not as worried for her as I am for my little grandaughter being around all that junk emotion.

My mind started to go into overdrive as to "how should or could I fix this" but the only voice that came back is "I'm just too freagn tired to deal with another pit in my stomach".

I can only do best I can.

Reminding myself once again about "setting boundaries".
Great advice you gave to yourself! I have custody of my granddaughter and my daughter is one HUGE mountain of drama and anxiety for me. I have finally surrendered her and her issues. I cannot fix, help, control, suggest, advise, blah blah blah to her any longer. It's not that I gave up, I love her. But, I love me, too. I have a life, and I am going to live it.

I know that anxiety feeling about no drama...we've been wound up so long that it feels like it starts to be "normal". Well it ISN'T normal. It's destructive to your well being.

Set the boundaries and stick to them. It took me a LONG time to do this but finally I feel good about myself again!
My best to you and yes, you can only do the BEST you can!
Member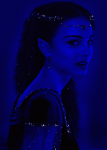 Join Date: Apr 2010
Posts: 1,288
Thank you wolfstarr.

I'm doing that more and more. I told my daughter "DO NOT CALL ME WHEN YOU'RE DRUNK ANY MORE". If she wants to talk about something she can call me but only when sober. I am sick and tired of her whining and calling me in the middle of the night, drivelling about all the shi....t she always does. Then comes morning, she'd forgotten all about it, while I'm left being upset for the rest of the day, or days.

I am learning about the boundaries more and more and you're right, it feels good.
Currently Active Users Viewing this Thread: 1
(0 members and 1 guests)

Posting Rules
You may not post new threads
You may not post replies
You may not post attachments
You may not edit your posts
---
HTML code is Off
---