Sober Recovery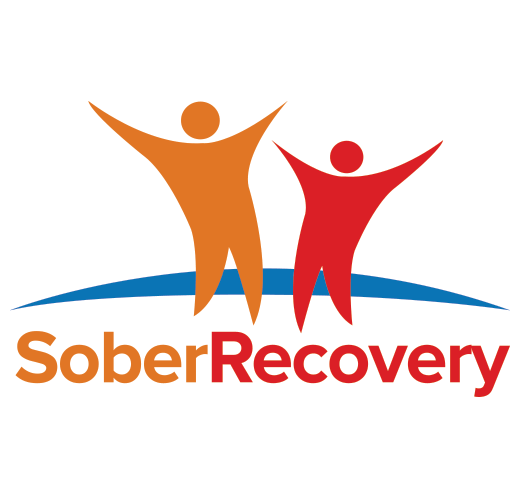 https://www.soberrecovery.com/images/og-image.gif
250
250
https://cimg1.ibsrv.net/cimg/www.soberrecovery.com/250x250_85-1/993/SheldonHill_crop-182993.jpg
"Once the mental illness was taken care of and we addressed it, I was then able to stabilize and move forward and regain some vision for myself."
Age: 57
President/CEO of SD Hill L3c
Currently living in Detroit, MI
Sheldon Hill is a recipient of the 2016 SAMHSA Voice Awards. He is a youth mentor, motivational speaker and president/CEO of SD Hill L3c, a community service organization dedicated to serving low-income and other individuals needing coaching and support for recovery from addictions and other harmful behaviors.
This year, the theme of the Voice Awards was "Strengthening Families Through Hope and Help." In celebration, SoberRecovery will be releasing an exclusive interview with each of the winners every Friday for six weeks.
Below is our interview with Sheldon Hill.
What was an instrumental part of you getting into recovery?
Finding out that I had been booked, handcuffed arrested and taken to jail 77 times. The judge was going through the paperwork, and apparently he was counting. Then he asked me the question, he said, "Mister Hill, do you know you've been booked 77 times?" And I was just floored because the lady in the back courtroom said, "Damnnnnn!" And when she said that, it's like someone knocked the wind out of me. I thought to myself, "I'm gone, I'm gone." I've never been to prison. I've been taken to jail, handcuffed arrested, booked 77 times, but had never gone to prison. And I was facing 22 and a half to 30 years in prison at this particular time.
I asked for drug treatment for the tenth time and the judge said, "I'm going to do this favor you're asking me, but I promise you this much, if you ever come back in front of my court room again, you will go to the penitentiary." After that, he hit the gavel, and I took off for the door. The sheriff reached for his gun, and he's like, "Where you going?" I reach for the doorknob to go back to my cell and told the judge, "It's over. You'll never see me again. You'll never see me again. I'm walking backwards." The judge was like, "Well you can wait a minute, they'll take you." And I said, "You can give me a key, I promise you you'll never see me again."
I was facing 22 and a half to 30 years in prison—he gave me six months in a county jail. That was fourteen years ago.
Wow. You kept your promise.
Oh, I had no choice. I finished the drug treatment in the jail and didn't go back to my family because my family was still using. They didn't have to stop; I did. And so I stayed in the drug treatment program outside of the jail for another 90 days. Then I start working with transitional housing programs, got a job to work with Judge Greg Mathis and ran a transitional housing program for him. I also started working with the Detroit Recovery Project which is founded by my mentor Andre Johnson. And I just kept moving forward on my own.
Once you got into treatment, how did you stay—?
Stay stopped? That's the problem. The thing to staying stopped is I needed more than just relief from substance use. I have a diagnosed Bipolar I disorder, a personality disorder based upon the way I was raised. So once I started getting help for my mental health disorder, the medications helped me calm my racing thoughts. Because with the bipolar disorder, my thoughts were constantly racing. And we thought it was just the crack cocaine, but actually it was the bipolar.
And the problem I had with that was that we talked about people who had mental illness. We even laughed at them. My phrase was, "I didn't care if you knew I was a crackhead. I just didn't want you to think I was crazy." The stigma of mental illness stopped me from going to get help. Once the mental illness was taken care of and we addressed it, I was then able to stabilize and move forward and regain some vision for myself.
And what gave you the idea to start your own business?
I had not planned a future not using, but I wanted to make a difference. I've always been able to get people to follow me into the world like we lived—now I wanted them to follow me out. So I started a program called Inner City Executives for young people who would be future drug dealers or needed money, who wanted to buy things for themselves and the only way they see possible would be to sell drugs. And so we help them see there's other things they could do with their lives other than sell drugs. They can make money without selling drugs. And then we would help them write business plans, identify the funding, the resources to start up the businesses. Stuff like that.
So out of everything that you've been involved with, all of your work in this field, what's the one achievement that you are most proud of?
I started a mentoring program at a homeless shelter that I was at with my daughter. Her mom was still actively addicted so I brought her to live with me there. Well, I was the only man in the shelter with the children at the time—the rest were mothers with children, five, seven or whatever number of children. And they needed some guidance. They all came to me for everything: "Mr. Hill! Mr. Hill!"
So I started working with the other moms and created two mentoring groups in the homeless shelter. Then a reporter came and did a story on it and I got recognition from the United States Congress and the Mayor of Westland. They both wrote me letters and gave me letters of encouragement. From there, I just kept moving, starting mentoring programs and seeing the need.
Finally, what do you say to someone who comes from a home where their parents are the ones instigating that kind of lifestyle? How can they really get a way out?
Help is there. Our system of care—we call "safe people." So, find a safe person. Someone who you can see is living right and ask them to help you move on with your life. Three of my kids' moms are dead now; they died in active addiction. They were as much involved with the lifestyle as I was, and my kids need self-help support groups as well because my family is in recovery with me. So we make meetings together, we talk as a family—me as the addicted parent and then as the child of the addicted parent. There are dynamics that carried on from my behavior to theirs, that they need help with. So get help from the community, counseling for trauma. Trauma is a tremendous issue for us.
Would you like to be featured in our Recovery Hero of the Week series? Send in your story (500–1000 words) to [email protected] and you might just be selected as our next featured hero. Thank you for spreading the message!