Sober Recovery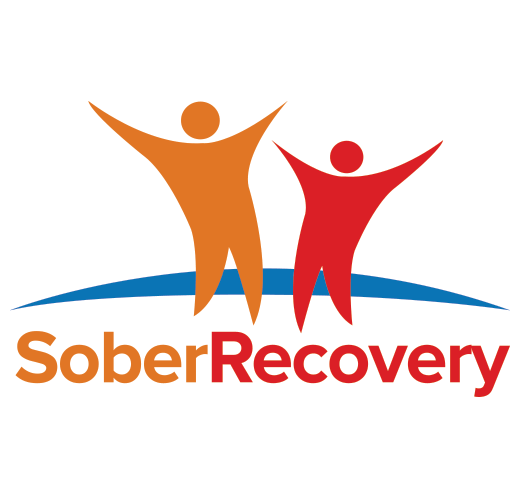 https://www.soberrecovery.com/images/og-image.gif
250
250
https://cimg1.ibsrv.net/cimg/www.soberrecovery.com/250x250_85-1/905/Kevin-Briggs_03-276905.jpg
"When I first started working down at the bridge, I had no idea that all these folks came there to lose their life to suicide."
Age: 54
Pivotal Points, Founder
Currently living in Petaluma, CA
Kevin Briggs is a 2017 SAMHSA Voice Awards Consumer Leadership award recipient. As a retired California Highway Patrol sergeant who spent many years patrolling the Golden Gate Bridge, he encountered numerous individuals clinging to life by a thread—ready to jump off the bridge and end their pain and hopelessness. Over the course of his career, he encouraged more than 200 individuals to not go over the bridge's rail and start a new chapter in their life. Today, Briggs has dedicated his life to promoting mental health awareness across the globe through Pivotal Points, an organization he founded. He's been featured as a speaker for TED Talk, The New Yorker Magazine, NPR and other media across the world.
We are honored to have had the opportunity to speak with Kevin Briggs. Below is a transcript of our interview.
You have a whole career of service with the California Highway Patrol. What was your initial reaction when you first started working at the Golden Gate Bridge and crossed paths with so many people who were attempting suicide?
When I first started working down at the bridge, I had no idea that all these folks came there to lose their life to suicide. I knew the highway patrol part of it, the crashes and different things, but I wasn't trained to handle that so it hit me pretty good. I was like, "Wow, this is a whole other field," and it was a disservice to both me and the folks over rail that I wasn't trained to handle them.
Now, I could go off of just being a human and having empathy, but I thought that I better get some training on it. I started doing some research myself on how I can be better at talking with these folks and what I could do and what I shouldn't be doing. I went through some crisis intervention training, which is about a week, and that helped, but it wasn't until way later into my career when I went through the FBI Crisis Negotiations School and that really helped. That was a very, very good school.
So when someone is in a state of mind where they are just ready to end their life, what are some of the key elements to talking through to someone?
A big thing is making that connection. Am I the one that might be able to break through and develop that rapport with them? Do they want to talk to a guy? Maybe they're looking for a female.
That's the biggest thing. I want to personalize everything. I'll tell them just my first name. "Hi, I'm Kevin." I also try to get their first name. It sounds a whole lot better to say, "Hey, Richard, can I come up to talk to you for a little bit?" instead of "Hey, Mr. Jones"—I want to get away from that, if they allow me.
I personalize everything and let them know that I'm there for them. For the amount of time that it takes so that they can come back over and feel a little more confident about proceeding in life and telling them what's going to happen to them. I can't fix whatever they've been through—I'm not going to tell them that; I'm not going to lie. Most of their troubles, if not all of their troubles or worries or whatever drove them to come up and go over that rail are still going to be there, but at least they know somebody is there for them that day
I guess that's similar to the recovery phrase "One day at a time." That also applies to someone dealing with suicidal ideations.
Yes, and with folks who are having a really really tough time, even hourly goals sometimes. Just getting up and making the bed. There it is, a task accomplished. Fantastic, now let's move to another one.
So after you retired, why did you decide to continue this work beyond the California Highway Patrol?
Well, I really believed in it and I had training, so I thought that I could share this. Maybe we could really help some people. If folks would want me to come out and talk—fantastic. I've been very blessed to be able to do this. I'm talking 40 to 55 times a year and it's really, really neat. I learned a lot and met a lot of nice people. There's a lot of people out there suffering so a lot of times if we could just get to them and talk to them and just sit and listen just really helps a lot.
Have you come across stigma in your career happening in the service population?
Oh certainly, I mean, in my own life. And of course coming out and speaking—people I talk to law enforcement and military quite a bit and there's these macho jobs where you really don't show weakness. I was in the military for three years and worked in State Corrections for three years—jobs where you really don't show a weakness. You need to be out there and you're expected to handle whatever comes your way and then come back the next day and do it all over again. That takes a heavy, heavy toll on you if you don't have a constructive way of handling what you see and what you do.
And I imagine that for somebody who has helped over 200 people stop from attempting suicide, that takes some emotional toll on you. How did you care for yourself?
Well, for the longest time I really didn't and all of this took a heavy toll on me, to be honest with you, in the form of depression. So I did go through some counseling and I'm on medication now even as we speak for depression which I would have years and years and years ago I would have said "It's out of weakness" or "Get over it," "Get through it." Whatever you need to do to get out there and get the job done, I would even say this to myself. But I happened to learn so much and gone through this, now I can recognize it and say, "Wow this really is occurring." I had cancer when I was 20 years old. It's the same kind of thing, excepting ongoing and long-term. You need to get help for that, whether that's medication, whether that's therapy—you got to do something with it.
Finally, what was going through your head when you accepted the Consumer Peer Award at the Voice Awards?
That was just out of the blue. I was completely surprised. The people up there. I was at the point that was like, "Wow, me? With all these people?" So it was very humbling. A very humbling experience. Very honored. But I think there's a lot of people out there doing a lot of good work.