Sober Recovery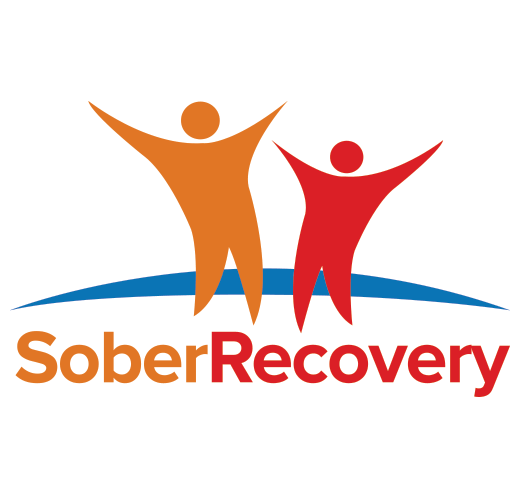 https://www.soberrecovery.com/images/og-image.gif
250
250
https://cimg0.ibsrv.net/cimg/www.soberrecovery.com/250x250_85-1/112/Recovery-Hero-Jennifer-141112.jpg
"The final straw came when I swallowed a toothbrush while trying to throw up. I had to be rushed to the hospital where it was surgically removed."
Age: 34
Outreach Director
Sober since February 2015
Currently living in Lake Worth, Florida
Addiction to substances is like being in a jail cell where the lock is on the inside. I never knew I was trapped until I tried to get out.
At a very young age, I have struggled with body dysmorphia. That is, I did not see my body the way others did. I thought I was fat and it was something I felt deep inside. I know, I know, you can't feel fat—at least that's what I've been told by many therapists.
Around the time I turned 13, I started acting out my bulimia for the first time. I started to limit my food intake, although this was always an epic fail since I had little or no impulse control. This is when I had the bright idea that if I just threw up after, I wouldn't have to worry about controlling what I ate.
And so it began. I spent the next 17 years fighting with my eating disorder and all the ugly ways it reared its ugly head. My first year of being bulimic, I went from throwing up once a day to throwing up 16 times a day.
The chaos and misery during that time are hard to put into words. I spent high school in the guidance counselor's office or class. I was too preoccupied with my disease to have friends or a social life. My family suffered so much.
The final straw came when I swallowed a toothbrush while trying to throw up. I had to be rushed to the hospital where it was surgically removed. I was told how lucky I was that they didn't have to cut me open or that my esophagus had not ruptured.
Believe it or not, the next morning I was back in the bathroom throwing up again. This was the first time it hit me; I couldn't keep doing this. The fact is that it wasn't the physical complications that finally pushed me to seek help. It was the horrible emptiness and emotional pain that motivated me to go to treatment.
I spent the last portion of my Junior year in a hospital but I was only covered for 5 weeks of inpatient treatment before I was sent back home. I was terrified of leaving and told them I wasn't ready, but insurance companies don't care.
Sadly, my reprieve from the eating disorder didn't even last more than a year. Somehow, I was still under the impression that I was normal and thought that I could start experimenting with drugs and alcohol like my friends were. What I didn't understand was that I was an addict. My "experimentation" quickly got out of control and, by 21, I experienced a couple legal complications from my use.
It took another 12 years before I actually hit my bottom. After losing jobs, being kicked out of school, getting pregnant and developing an addiction to prescription pain medications, I was broken and empty and finally ready to seek out treatment. After I completed my 30 days, I begged them to send me to another treatment center. I knew that I needed more time away as I was still having out-of-body experiences from the benzos which hadn't even left my system yet.
I was lucky when they found a partial hospitalization facility in Florida that would accept whatever payment my insurance would give them. It was emotional hard work but they provided a safe place for me. They even gave me a scholarship for the last two months of my stay.
There, I had a long discussion with my therapist about the fact that I needed help for my addiction and eating disorder as well. This is when it got hard. I had to change so many things about myself. Looking back, I really don't even know how it happened, but it did.
Substance abuse and eating disorders are both deadly and, the truth is, usually stem from underlying trauma. I definitely had trauma in my past. And, that last stint in treatment, I did something different: I faced and felt the pain, anger, shame, and guilt that so many trauma survivors struggle with.
Now, I have the longest stretch of sobriety I've ever had. It's amazing to have completed my steps and in this last year, I've actually set and accomplished goals! Amazing, right? I am starting the process of helping others the way that my sponsor helped me. Of course, I still always have to be conscious about my intentions when it comes to food. This is an everyday process and I will have this for the rest of my life.
Regardless, the life that I'm living today is beyond my wildest dreams—and it's not because of the things I have. Rather, it is because of the connection I have with other people, which is something that I never thought was possible. For so long I felt like I was different and that I did not fit in. However, my newfound sense of connection with the rest of humanity as well as the peace in my soul is truly the gift of recovery.
I no longer feel like I want to crawl out of my own skin. This is the wish that I have for anyone else in process of recovery: that you find connection and peace in your soul. That is worth everything to me and is the reason why I keep going even on the days when I want to give up. My purpose today is to spread hope to those still lost in the darkness of this disease. Thank you for listening to my story.
Would you like to be featured in our Recovery Hero of the Week series? Send in your story (500–1000 words) to [email protected] and you might just be selected as our next featured hero. Thank you for spreading the message!