Sober Recovery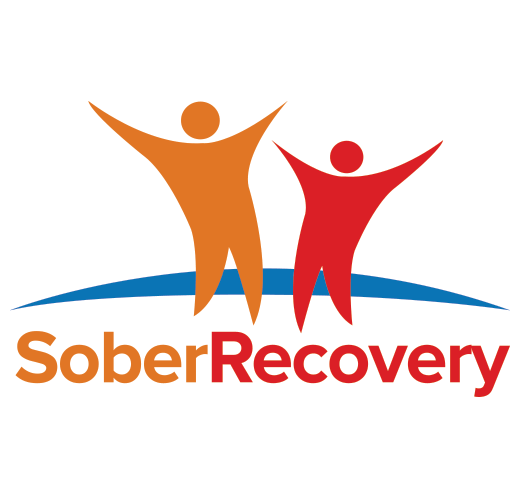 https://www.soberrecovery.com/images/og-image.gif
https://cimg1.ibsrv.net/cimg/www.soberrecovery.com/619x412_85/713/shutterstock_575130598-224713.jpg
619
412
My Love Letters to Addiction Throughout the Years
By

Lisa OBrien
619
412
https://cimg1.ibsrv.net/cimg/www.soberrecovery.com/619x412_85/713/shutterstock_575130598-224713.jpg
Day 1
Dear Addiction,
Today is the first day of our love affair using alcohol. You have courted me with feelings of elation and suppressed the problems I think I have. We danced and flirted and I cannot stop looking for you. I have met so many other people happy to dance with you too, and I'm sure I am happy in our new relationship.
Even though I don't feel very good the morning after we are together, I look forward to meeting you again and let you wash over me and take my responsibilities away. Yes, they will still be there tomorrow, but I don't want to think about them right now. There is only you and me in this moment.
---
5 months 9 days
Dear Addiction,
I have noticed you have become a bit demanding lately. You want more attention from me and I also need more of you to feel the way I did when we first met. These new drugs—cocaine and methamphetamine—keep me feeling up, and when I'm there I don't have a care in the world. I have lost weight and my job is gone. But that isn't important because nothing matters but us. I think about you constantly and maybe even a bit obsessed. Whether you feed my need for you through alcohol or drugs is irrelevant, though I do prefer both. In the case of our relationship, more is better.
---
2 years, 1 month, 27 days
Dear Addiction,
I don't like being tricked. I am too skinny, my hair is falling out and my skin looks awful. So do my teeth. My family is upset with our relationship and no matter how hard I have tried to convince them that we are a great couple, they just don't like you.
I thought we were a team. I can't work when I'm with you, yet I can't function without you. This bond that we have is no longer fun for me. I want to break up with you; I'm going to rehab.
---
3 years, 1 month, 4 days
Dear Addiction,
Even though we have been apart for a while at this point, I still think about you every day. I found out you get around quite a bit and have way too many people in your life. All of them want to get over you too and together we are doing much better so please just go away.
---
3 years 10 months, 18 days
Dear Addiction,
Getting out of rehab and attending meetings help keep you away. I have a job now and am living with a roommate. I have to admit this is not easy. While most of my friends went to college, have good jobs and stable relationships, I am still overcoming the hurdles that you have caused me. I cry a lot from the regret of our relationship. But at least I'm eating now and my teeth are healing. You need to stay away.
---
5 years, 6 months, 1 day
Dear Addiction,
I have gained a lot of weight. Almost all of the weight I lost when I was with you, and a few pounds more. That's fine with me as long as I don't think about you like I used to. Sometimes when I am reminded of you, I start to eat and you leave my thoughts. Ice cream, fast food, it doesn't matter what it is. I especially like to eat before going to sleep at night. When I do that, I feel like you are gone.
---
7 years, 23 days
Dear Addiction,
You tricked me again! I cannot stop eating and now my health is at risk from it. You found a way to sneak back into my life and control me through food. None of my clothes fit and I feel trapped by my refrigerator. I'm so upset and a little hungry. Maybe a piece of cake…
---
8 years, 2 months, 16 days
Dear Addiction,
I have joined Overeaters Anonymous and a healthy eating group. The counselor there tells me that you are very sneaky and part of an underlying problem that I have to discover about myself. So here I am thinking about you all the time again. The only difference is now you have turned from drugs into food.
---
9 years, 8 months, 8 days
Dear Addiction,
My weight is down to almost normal again and my healthy eating group is really supportive. So I have two groups helping me overcome the control you had over me. Narcotics and Overeaters Anonymous. Addiction, you really get around, don't you? Pretending to be my friend and lover. I've learned to beware of you. You are dangerous.
---
9 years, 11 months, 28 days
Dear Addiction,
I am just writing to tell you that I'm over you! I don't use drugs and alcohol anymore and my eating is healthy. Attending my groups is my favorite thing to do because I have overcome you for a long while now. I even help others who have just realized your subtle ways to hurt them. Plus, my new boyfriend tells me how special I am and that only I understand him. Isn't that great?
---
11 years, 2 months, 5 days
Dear Addiction,
After a year of thinking I was over you, I'm still struggling. That boyfriend I had? He was abusive and treated me terribly. It reminded me of you so much. He used me to make himself feel good and that was all. I stopped attending my groups and left my new friends. Before I knew it, I was dating you in human form. You frighten me, Addiction.
---
11 years, 4 months, 7 days
Dear Addiction,
At first, I was afraid to start going back to my groups again. I called one of my sponsors and she was so happy to hear my voice. She welcomed me back with open arms and no judgment at all. I don't have to sacrifice anything. She told me that it isn't easy to overcome you and it doesn't happen immediately. She also knows how much of a con artist you are, how you show up in so many different forms like drugs and alcohol, food and abusive people. The list goes on, apparently. Addiction, I see you for what you are now. Something that must always be kept at bay at all times.
Every day is another chance to put you further out of my life. I know that I can do this with as much help as I need or want. I will do this.
Goodbye forever, Addiction.
Are YOU ready to get help? Browse our directory of treatment centers or call 800-772-8219 to inquire about addiction specialists in your area.