Sobriety and PMS
Member
Join Date: Nov 2017
Posts: 617
Sobriety and PMS
---
I'm trying to wait a little longer, as I have over 100 days now, and I heard that over time it will possibly improve.

But think I will call my physician.

My PMS can feel so overwhelming and unbearable emotions that make me want to relapse every 30 days, on top of whatever normal things go on in the month.
I hate it so much.
I take vitamins- I walk, I eat well, I use essential oils and take a calming tea and lemon balm but I feel insanity today
Member
Join Date: Nov 2017
Posts: 617
I have irritational anger and exhaustation and just complete not at ease at all like i cant sit in my own skin or feel my feelings
it makes me feel panicked and like i cant breathe and just want something to calm down
| | |
| --- | --- |
| The Following 3 Users Say Thank You to Hopeful528 For This Useful Post: | |
Member
Join Date: Nov 2017
Posts: 617
and I get angry and irritable and i have no energy and almost like a baby I feel vulnerable and sensitive and like my self-esteem becomes so vulnerable its awful and i tell myself that its going to pass after going through it, i recognize, but in the moment its so hard
| | |
| --- | --- |
| The Following 3 Users Say Thank You to Hopeful528 For This Useful Post: | |
I think, for me, recognizing that it was PMS and not 'me' was so helpful. I could step away from the intense emotions and it helped. Also, I planned a lot and tried to be sure to have a relatively quiet few days during those times.
I am sorry you are having a rough time. You can always talk to your doctor about it...there are things they can do for you. Also you said you walk. That is great and I am not sure if you are working up a sweat or not but think about kicking it up a notch and maybe get those feel good endorphins going.

Member
Join Date: Nov 2017
Posts: 617
Thank you very much for listening and replying.

I think knowing thats what it is helps, and it can feel like it will never end, but it always does, and I feel more comfortable in that now. It can feel really strong but it always passes.

I guess I just have to sit with these feelings and know they are only feelings and that they do end


Thank you just writing it out and having your reply helps
| | |
| --- | --- |
| The Following 2 Users Say Thank You to Hopeful528 For This Useful Post: | |
| | |
| --- | --- |
| The Following 2 Users Say Thank You to sugarbear1 For This Useful Post: | |
♢Just For Today
Join Date: Jul 2018
Location: Providence, RI
Posts: 15
I have awful periods (I'm having one right now). Bad cramps, very heavy flow, all that fun stuff. My main way of dealing with it in recovery is to place a little additional focus on self care. Eating properly, trying to get a full night's sleep, listening to music/watching something funny or relaxing. I also talk about it to fellow women in recovery, that way they know where my head's at and that I might need a little extra support.
| | |
| --- | --- |
| The Following 3 Users Say Thank You to Sobreviviente For This Useful Post: | |
love is the answer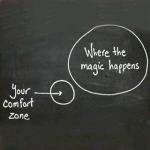 Join Date: Aug 2014
Location: UK
Posts: 1,261
Only a bit sorry to ressurect an old(ish) thread but I wanted to do a search before posting about something that's been discussed before.

Just wanted to say that this is me.

My PMS manifests in quite an ugly way: resentment, irritability, snappiness, impatience and tearfulness. I get maudlin for no obvious reason and I'm generally not a nice person to be around.

I'm 47 and in prime peri-menopause territory, although my doctor has said taking bloods would likely result in an 'inconclusive' result because I'm still having periods. My 'cycle' lasts anything from 18-60+ days with periods lasting anything from 4-28 days. I've been known to skip 3 periods in a row and carry on the following month as if nothing happened. Sometimes I'll just be spotting non-stop for weeks at a time, other times I'll bleed through super-plus sanitary products in under an hour. It's infuriating not knowing what to expect from one day to the next but I ALWAYS know when a period is imminent. Oh boy do I know. So does everyone else I live with.

I feel possessed when I'm PMSing. I don't like it at all. I've identified that these are the times I'm most at risk of picking up a drink.

I'm currently on day 7 sober and day 4 of my period, my flow is very heavy with clots. Sorry if TMI.

For me, there's a definite link between my hormones and cravings for alcohol.

---
Last edited by mystified; 05-19-2020 at

10:39 PM

. Reason: Clarity
| | |
| --- | --- |
| The Following User Says Thank You to mystified For This Useful Post: | |
I struggled with PMS a lot too and just felt out of control and so unlike myself. I tried lots of home remedies but none that worked for me. What I would do was to remind myself that this was temporary and it would pass. That helped a bit.

Currently Active Users Viewing this Thread: 1
(0 members and 1 guests)

Posting Rules
You may not post new threads
You may not post replies
You may not post attachments
You may not edit your posts
---
HTML code is Off
---