4th step finale
Guest

Join Date: Mar 2014
Posts: 1,022
4th step finale
---
Well I did my inventory a couple weeks ago with my T- just to be sure I wasn't beating myself up too much. I have a problem with too much negative self-talk. It went really well. I was so proud of myself. Now I need to write about my resentments. UGH.

Not fun, but necessary.

I am worried about it, but I've had plenty, and I mean plenty of time to consider what are my TRUE resentments, so I think I'm ready to begin!
| | |
| --- | --- |
| The Following User Says Thank You to freetosmile For This Useful Post: | |
Guest
Join Date: Sep 2014
Location: Melbourne, Australia
Posts: 1,476
It's easy really.

Just make a list of anything and everything and everyone that your pis#ed off At.

Mine was 9 pages A4.

Sounds like a lot of work, but believe me, once you get started they just flow and pour out.

I think it was about 2 hours work in total.

A lot of people procrastinate over this one, but I was told it doesn't have to be perfect or even 100% accurate [don't worry if the exact details of something years ago are a little fuzzy]

Just smash out the boulders and there is time to go back and clean up the rocks, stones and pebbles later.

Good luck and God bless
Member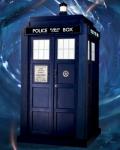 Join Date: Apr 2013
Location: Mmmmmm
Posts: 3,179
Hi Free, glad to see you are working along on Step 4. You are keeping this in a secure place, right? I don't want this to become a source of a future argument with your RAH.

Several of your future steps come back to Step 4 so it is useful for it to be written down and accessible.

Keep moving forward as you have time! I know you are juggling school and kids too...
Currently Active Users Viewing this Thread: 1
(0 members and 1 guests)

Posting Rules
You may not post new threads
You may not post replies
You may not post attachments
You may not edit your posts
---
HTML code is Off
---