What is the nature of AV?
Member
Join Date: Feb 2016
Posts: 2,654
From the same poet. I love this one too, it describes what happened when I made my Big Plan, never to drink again, nor change my mind: when I took back the reins of power from my Beast. After researching neuroscience, I knew that the Beast (brains desire to drink) was only trying to make me feel better, through habituated conditioning, help me, provide comfort and alleviate distress. Sadly, it didn't realise that in so doing, it was almost killing me. So when I said goodbye, I felt compassion too. The mannequin on stage was my Beast, with its attached AV, standing off stage.


On Becoming Finally Free

On the stage
under the lights
in front of the auditorium seats
a
Sneering, jeering, laughing
audience at
one on the stage
The spinning shimmering
hologram
of
all my fears
reluctance
guard rails
concrete barriers
perpetrators
and
victims too
rememberings
and
anticipation
stood

Connected to me
by
a long tether
And
along that tether
my
power flowed
away from me

Into the performing
Mannequin
on
that stage.
Who was the puppet master?

In a moment of freedom
or was it just pique
with my golden scissors
the
tether was
cut.

The shimmering stood
for a moment on stage
the crowd became silent
and
looked away.

In my moment
of release
I wished it well
compassion and peace
and
I was finally free.
Member
Join Date: Feb 2016
Posts: 2,654
Interesting what you said about laughter. I'll have to give it a go sometime.

Also an interesting poem and personal interpretation. I think both poems can communicate something about addiction and AVRT to someone who doesn't understand it very well - perhaps someone who's newly addicted or a non-addicted relative or friend.
---
Last edited by AlericB; 10-12-2017 at

10:44 AM

. Reason: Edited to add weak joke
Member
Join Date: Feb 2016
Posts: 2,654
This is how my AV spoke as addiction took hold. Forever berating me, "you're a failure, you didn't do, or say, or perform X, y and z. They slighted and harmed you, you should've, but didn't stand up for yourself. You should've spoken out, but instead, you were afraid, let your fears defeat you and you obeyed the ridiculous concrete barriers, or glass ceiling. Your drinking led others to suffer, you'll never be able to repair the damage."
All of those thoughts led to the Beast's sole agenda...."you might as well drink".
This is why the poem spoke to me. Once I made my Big Plan, I severed the Beast's tether and it was no longer master of me.
Not The Way way, Just the way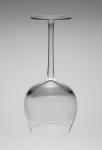 Join Date: Jan 2012
Location: US
Posts: 1,414
Originally Posted by
AlericB

An interesting question for me is what is AV? Not what is the AV saying which is probably our usual relationship to it. We're usually trying to recognise it, or feeling lost in it or there's strong emotions about it but it's always about the content. But if we simply observe AV we can really look into it's nature itself. What is it as a phenomenon?
To me, the nature of Addictive Voice in my mind is like the nature of dirt and moisture on my car's windshield. Just as the car manual shows me how to use the knobs for the wipers and defroster, so the RR manual AVRT-TNC shows me how to use my mind to immediately wipe aside or evaporate any AV.
The reason AVRT-TNC is a much longer manual than that section of my car manual is because there is no opposition to my using my wipers and defroster. But there is TONS of opposition to my ending my addiction and ending my recovery by using RR's Technique of Recognizing Addictive Voice.
As a phenomena, I accept the AV of my Beast as I accept rain, insects, splashed mud, bird poop, and condensation from Mother Nature.
I think that's a great analogy. If you follow the watertight instructions of AVRT you will achieve what seems impossible and fix your addictiion in a permanent and secure way.

Just as the rain will come again (and again if you're in England!) so will AV. But in AVRT, the AV is not the addiction, it's the source of the addiction. The addiction is the ambivalence of mind brought about by the AV. Could I just have one? Will I really never drink again? And the AVRT techniques of recognition and separation will end this ambivalence and wash the offending AV away as if it's no more tenacious than raindrops on a windcreen.
And here's a poem by JT himself accompanying an interesting article at
Shortcomings of rational-emotive therapy with addiction
The Beast is indisputable
Because it is immutable.
It uses reason in its quest,
So simple recognition's best.
It knows not time, but looks ahead
For any time it may be fed.
A day, a year, a century,
Is fine in its eternity.
You know your Beast is treatment-wise;
You'd now be better, otherwise.
"Treatment" means, "When you feel well,
Then tell your Beast to go to hell. "
The Beast knows well you'll not feel well
Enough for long enough to tell
Just when its finally time to yell,
"Its time for you to go to hell. "
And when you do feel well enough,
The reason's lost; you'll want your stuff.
But "Never! " sets the Beast aflame.
That word alone can win the game.
Say "Never! " now, and feel the view
Of freedom -- joy, with hope anew.
Say "Never! " now, and step ahead
To normal living. Treatment's dead!
Currently Active Users Viewing this Thread: 1
(0 members and 1 guests)

Posting Rules
You may not post new threads
You may not post replies
You may not post attachments
You may not edit your posts
---
HTML code is Off
---