BP for sweets?
BP for sweets?
---
hope this isn't a double post, my last attempt froze.
I'm contemplating making a BP for sweets, and would appreciate input from those of you who have done it.
I have a reasonable working knowledge of AVRT for alcohol, and I'm guessing it should be a similar process, but I'd appreciate any tips.
I'm thinking about sweets -- cookies, cake, chocolate. I'm also thinking about processed wheat products such as white bread and pasta. These are foods that, once I start to eat them, my appetite for them is over-stimulated and I tend to keep eating them against my better judgment.
I'm evaluating my motivation -- I have been observing the mindless appetite kick in, and I don't like being a slave to that. I also weigh about 15 - 20 lbs more than I would like to. I have some active hobbies -- hiking, scuba diving -- that would be more enjoyable and comfortable were I at a lower weight. Some of it is vanity, although I try not to hate on my own body.
My beast is looking for a chocolate loophole

Unsweetened cocoa powder mixed with splenda?
How do artificial sweeteners fit in? For example, I put splenda into my morning tea -- do you find that artificial sweeteners stimulate your appetite in the same way, and do you include them in the BP?
I'm not sure about BP for bread/pasta. I do wonder about travelling in particular --- I travel a lot, and noodles are a convenient reliable meal in Asia, same for pasta in Italy etc. What do you do if you are a guest to someone's dinner and they serve pasta? Do you declare yourself "gluten-free" or something? I know these are probably questions from the beast, but I am wondering how you've resolved the practical matters.
My beast does not thank you, but I do.

| | |
| --- | --- |
| The Following User Says Thank You to tursiops999 For This Useful Post: | |
| | |
| --- | --- |
| The Following User Says Thank You to MaidenNZ For This Useful Post: | |
Not The Way way, Just the way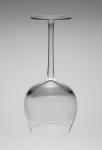 Join Date: Jan 2012
Location: US
Posts: 1,414
I quit caffeine quickly followed by chocolate long ago. It significantly smoothed out my combined mood/energy levels.

Then, a few years ago I used AVRT to quit man made sweets (for health reasons (sugar does what I thought fat did)) quickly followed by honey, maple sugar, and stevia. I also noticed my mood and energy level got on an even more even keel. My wife talked me out of using fake sweetners well before I quit sweets. I do eat fruit and occasionally 100% fruit juice, even though most fruit has been bred to have high sugar.

I've experimented with moderating grains/bread/pasta and generally avoid wheat because there's rice, quinoa, beans, veggy type equivalents. I don't have a grain Beast that negatively impacts my desired lifestyle or health, so no Big Plan for those carbs. I look at a potential grain Beast as separate from my sweets Beast. The carb Beast brothers. I've just caged one of them.

Without man-made sweets, I quickly lost 20 pounds and slowly gained 5 back and have been stable there. I read labels to avoid sugar and check carb %, but I do not completely rule out some products with sugar listed as a minor ingredient, products that do not have any sweetness to the taste. I might buy them if there's no alternative without sugar.

When something comes along in life when I need extra energy or to stay awake for a long period of time, I discovered it's a lot easier with my present diet.
| | |
| --- | --- |
| The Following 3 Users Say Thank You to GerandTwine For This Useful Post: | |
Thank you GT, that's helpful.

Algorithm also reminded me there's a RR book relating to food, so I've ordered that too.

I'll ponder it a bit more. Since I know how powerful AVRT is, I need to be sure of my decision!!
| | |
| --- | --- |
| The Following User Says Thank You to tursiops999 For This Useful Post: | |
Sober since October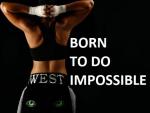 Join Date: Oct 2012
Location: In the world in my eyes...Somewhere I've never been before...
Posts: 7,311
Hi midnight blue -- not too late at all! Thank you -- I started reading your thread and will work my way through it.

I haven't made a big plan yet, but will soon. I was working on getting clear about my plan-- which specific foods, and /or food behaviors. Then I got waylaid with the flu, and new job responsibilities, but I'm going to tackle it soon.

Thanks for jumping in!
| | |
| --- | --- |
| The Following User Says Thank You to bradly22 For This Useful Post: | |
My sugar beast was legend in the last year and on new year's day I decided to tackle it. I am now on Day 22 of no processed carbs what-so-ever. I am doing what is referred to as a keto-diet, where I try to keep my carbs under 20g per day. I use Myfitnesspal to log my food intake and have made macros of 20g carb, fat 50 g, protein 30 g.

I absolutely believe that sugar is an addiction and worse for those of us who abuse alcohol.

Fat is used to satiate your appetite and level out the spikes in blood sugar. The first couple of weeks on a low carb diet is very similar to quitting alcohol in terms of withdrawal and what is referred to as "keto flu".

In the past 22 days I've lost weight, my skin has improved even more, aches and pains have diminished and I am not having a extreme cravings for sugar. I found that when I ate cookies, cake, bread, I would binge on them. I could not bring in a package of cookies (for example) to the house because I could never just eat one - I had to eat the entire package. To me that is so similar to how I drank alcohol.

You can find go to reddit and the subreddit called keto for loads of information on how to eat and what to eat. It is a great support forum.
| | |
| --- | --- |
| The Following 2 Users Say Thank You to Calicofish For This Useful Post: | |
Currently Active Users Viewing this Thread: 1
(0 members and 1 guests)

Posting Rules
You may not post new threads
You may not post replies
You may not post attachments
You may not edit your posts
---
HTML code is Off
---