Opioid Addiction
Not The Way way, Just the way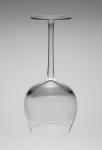 Join Date: Jan 2012
Location: US
Posts: 1,414
Opioid Addiction
---
Algorithm, a belated welcome to you and to your participation in Sober Recovery. You've been a nice addition in the short time you've been here already.

I'm sorry to hear about your injuries. It brings the subject topic to mind I've been considering for quite a while, and I finally decided to start a thread here on SR about it. And, Algorithm, I'm sure if you were taking pain killers, you've stuck to the prescription, so I'm in no way suggesting you have any problem with pain killers.

I had a broken tibia injury about ten years ago that required a healing locator implant with two screws. They're still there, but I completely recovered and don't notice it's presence.

Last year I had a kidney stone problem that took three outpatient surgeries to resolve over two months.

I bring this all up because of an insidious type of addiction that I believe has reached a "perfect storm" of magnitude in our society at this time: that of opioid addiction.

I had no problem following the prescription of the hydrocodone for the injury repair ten years ago. When it ran out I didn't even think of trying to get more. But last year, when the prescription ended as I tapered off the hydrocodone prescribed for the kidney recovery, I Recognized a quite profound sadness at not being able to "get that euphoric feeling" any more. There IT was, after so many years: full blown in all ITs ugly glory. After a day or two the feeling completely dissipated and hasn't come back.

I had made a Big Plan for alcohol and mind altering drugs together a long time ago, with the exception of prescribed pain killers from a doctor I trusted.

Recently, after talking to a doctor friend who leveled with me about opioid prescribing, I came up with the following social tendencies that appear to me to promote the present epidemic and make up the "perfect storm" for opioid abuse.

1 - The pain management debate that has resulted in the liberal prescribing of pain killers.
2 - The increase of job insecurity and true unemployment, and adversarial relation between corporation and its workers as comodities.
3 - The baby-boomers entering retirement and age related infirmities.
4 - The huge financial gain of various special interests in the drug war and recovery industry
5 - The huge gain of various special interests in the massive popular resignation from politics.
6 - The physical isolation of people into their own computer worlds.
7 - And last but far from least, the breakdown of the family.

Anyway, this is just my present view of the situation. I thought I'd toss it out there into the public realm.

GT
| | |
| --- | --- |
| The Following 2 Users Say Thank You to GerandTwine For This Useful Post: | |
Originally Posted by
GerandTwine

But last year, when the prescription ended as I tapered off the hydrocodone prescribed for the kidney recovery, I Recognized a quite profound sadness at not being able to "get that euphoric feeling" any more. There IT was, after so many years: full blown in all ITs ugly glory.
It's amazing, no? The Beast never really dies, it just lays dormant until something wakes it up.
My family had similar concerns regarding the opioid epidemic, and my alleged "addictive personality," etc. The doctors and nurses were in favor of pain management, and said to take them on schedule. I tended to agree with them, since I never had any prior problems with opioids.
In the end, I didn't want to fight with my family or make them nervous, so I even though I had three surgeries in a week, I only took the opiod pain meds for a couple weeks as needed once I was discharged from the hospital. After that, I switched to "regular" analgesics, which are not quite as potent, but so bet it.
I didn't use the prescribed meds long enough to become dependent or addicted, and I don't know if I would have, though I imagine I might have become at least dependent if enough time had gone by. The problem with opiods is the side effect they have (that euphoric feeling), which the Beast will inevitably love.
The best course, I believe, is to take the minimum amount that is necessary to make one comfortable, or to take the edge off the pain, and to discontinue use as soon as possible. Of course, the doctors can't really know for sure what the minimum amount required is for everyone unless the patient is honest about how much pain they are really feeling.
For now, I am doing without the pain killers. I am not moving around very much, but I have to wonder if I will be able to tolerate the physical therapy without them if/when that becomes necessary later on down the line, or if some of these fractures don't heal.
| | |
| --- | --- |
| The Following User Says Thank You to Algorithm For This Useful Post: | |
Currently Active Users Viewing this Thread: 1
(0 members and 1 guests)

Posting Rules
You may not post new threads
You may not post replies
You may not post attachments
You may not edit your posts
---
HTML code is Off
---