Looking for some guidance
Looking for some guidance
---
Be been reading and posting on here for a bit, and I've been doing better, but not good enough in my sobriety. I keep getting sober for consecutive days of varying amounts, then rationalizing my way into consecutive days of drinking every night. I can't seem to break this cycle. Right now in 3 days on the sober side and want to make a sincere run at putting it all behind me. My question is, is there someone on this site that can be a sponsor, or mentor to people like me to see me through this? I don't want to go to local meetings, for several reasons, but I'd love to at least be able to check in, and speak to someone regularly. Someone who can hold me accountable. I don't know if that exists here. Well, thank you for listening, and wish me luck!
That bell or bike person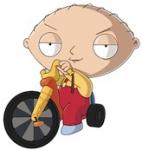 Join Date: Jun 2012
Location: london
Posts: 4,978
Hi Dave ,
The 24 hour club :-
http://www.soberrecovery.com/forums/...part-39-a.html
The class of February can also prove a good tool :-
http://www.soberrecovery.com/forums/...2015-a-17.html
Why not commit to post every morning and evening to both ? … it's only 4 posts a day .. you could add to this one and i'm sure the secular people will come and cheer you on ,
The more seeds you so , the more likely you will get a result .
keep on

, m
| | |
| --- | --- |
| The Following 3 Users Say Thank You to mecanix For This Useful Post: | |
Member
Join Date: Aug 2010
Posts: 3,109
| | |
| --- | --- |
| The Following 2 Users Say Thank You to Wholesome For This Useful Post: | |
Dave,

something to consider is this: no matter which way you go about it, and no matter how much help you find, ultimately you will need to be accountable to yourself.

i could, for example, say sure, i'm happy to talk with you every day a dozen times, and you can be accountable to me.
sounds bizarre, really.
but the point is: if you didn't show up, there's nothing i could do to "hold" you accountable.
there's nothing i could "make" you do.
because, in fact, you are accountable to you.
It can help to feel accountable to someone, especially early on - whatever gets you through to calmer seas after you build up some time. I spend a lot of time at the LifeRing chat room and people use that as a real-time check-in to help build time and strength, and there's a chat room here as well. You can be totally anonymous, if that's important for you, since you say you don't want to go to local face-to-face meetings.
Guest
Join Date: Feb 2014
Posts: 170
I recommend immediate, lifelong abstinence.

Quitting drinking for good is the best solution to alcohol abuse.

It's free and instant.

Hand holding, confession, late night drama and all the Oprah stuff is straight side-show, unproven to help and possibly detrimental.
| | |
| --- | --- |
| The Following User Says Thank You to Greenwood618 For This Useful Post: | |
Currently Active Users Viewing this Thread: 1
(0 members and 1 guests)

Posting Rules
You may not post new threads
You may not post replies
You may not post attachments
You may not edit your posts
---
HTML code is Off
---