levels of consciousness
That bell or bike person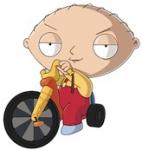 Join Date: Jun 2012
Location: london
Posts: 4,978
levels of consciousness
---
level 1

I realised i need to change, i'm aware that whats happening is wrong or destructive . This is knowing something intellectually

level 2

The knowledge above spurs me to make a superficial change, often i've gone into an area where i feel myself deprived , i cut down the ciggies , i try to eat sparingly , i get drunk only infrequently or i try moderation . this often involves will power and is therefore i've found time limited . how many smokers i've known who are "giving up"

level 3
A deeper understanding we fundamentally change the image of ourselves . you become a non-smoker , you become decisive , you become and identify as a vegetarian rather than omnivore who is down to one sausage a day ..
will power plays little part in this as we have fundamentally changed the image of ourselves .

How do you perceive yourself ? whats your self image ?

cheers , m
Member
Join Date: Aug 2010
Posts: 3,109
I like this a lot. This is the first time that I have felt that deep fundamental change. I wasn't ready before this but I knew it was coming for a long, long time. This time is different, there is no fear or doubt or sense of loss. Instead I feel free and triumphant.
Hi Zen,
I feel exactly the same way....only had one other quit in my life which ended with an unsuccessful attempt at moderation.....fast fast forward a couple of years full of excuses until current quit.....

This time, I just know it is permanent, and not feeling deprived about anything. Instead I feel happy and relieved to have AL behind me.....
I don't even think of moderating EVER as I know that won't work....
So no craving, no crack for the AV to slip into......just RELIEF!
Member
Join Date: Aug 2010
Posts: 3,109
Yes newpage! The relief is tremendous!! It was hard being drunk all the time. And the constant inner turmoil was just the WORST. Such a relief to have that behind me

I love your saying that you kicked AL to the curb hahaha!
| | |
| --- | --- |
| The Following 2 Users Say Thank You to Wholesome For This Useful Post: | |
I agree, Zen, It WAS hard work being drunk.
First we had to BUY it, then sneak it into the house so the neighbors wouldn't notice, then pollute our bodies with the stuff while worrying about the next one and not running out....THEN dispose of the glass bottles or cans which led to noisy clanking on garbage day...(this is being discussed on another thread! LOL!)
Then of course we couldn't DRIVE anywhere after dark because of our poor night vision....Hahahaha.....
What else?????
It is such a relief, happy to have dropped kicked AL!!!!

| | |
| --- | --- |
| The Following User Says Thank You to newpage119 For This Useful Post: | |
Member
Join Date: Aug 2010
Posts: 3,109
Oh man I got my empties together a few weeks ago. We can return them here in Ontario. What a disgusting job! I had a huge pile of them in the backyard, I had about $30 worth. Glad never have to do that gross chore again!
| | |
| --- | --- |
| The Following User Says Thank You to Wholesome For This Useful Post: | |
Currently Active Users Viewing this Thread: 1
(0 members and 1 guests)

Posting Rules
You may not post new threads
You may not post replies
You may not post attachments
You may not edit your posts
---
HTML code is Off
---