is this my AV?
is this my AV?
---
may i ask for some input ....
why do i feel soo jealous of when my hubby drinks wine.... im ok with him and beer.
am i right in thinking it is AV?
could do with some suggestions to help me with this please?

it is causing some tension between us.....
| | |
| --- | --- |
| The Following 2 Users Say Thank You to petals For This Useful Post: | |
I don't know of it is your AV but I do know that it can be very hard to look at your poison, especially in early sobriety.

Have you spoken to your husband about drinking wine in front of you and how difficult it is for you? Is he supportive of your sobriety efforts?
Member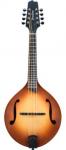 Join Date: Mar 2014
Location: PA
Posts: 12,000
it is, or it's none of the above --

anytime you feel the 'need' for something you are denying yourself, you will experience that inner conflict. you are still not over your desire to drink wine. it takes diligence.

be strong and just tell yourself NO, I don't want it and I surely don't need it.

when you get to a point in sobriety that the physical addiction is past, any desire to drink beyond that point can be called your AV. Because it is a 'want' not a 'need'.

I had to train myself shopping the past year on general items. I actually would ask myself when I held a product in my hand - is this a 'want' or a 'need'. I was struggling with money and I had to learn that I couldn't just spend willy-nilly as I did in the past.
So I learned - taught myself - that 'wants' were not going in the basket. It is a humbling experience losing income. But back to alcohol. Aside from it being a financial restriction. It became a 'want' that from my experience was the cause of most of my troubles in life. It was my 'poison'. It stunted my growth and development. Why would I want to put this stuff inside me again? It made no sense.

So if you want to call it AV because you envy someone who drinks something you no longer can - assuming you already accepted it - then call it your AV, and tell it to shut up and leave you alone. You have better things to do.
| | |
| --- | --- |
| The Following User Says Thank You to LBrain For This Useful Post: | |
| | |
| --- | --- |
| The Following 2 Users Say Thank You to Johnston For This Useful Post: | |
Thanks for the reply. I have tried talking to him. He totally agrees with me that I can't drink anymore.
But to him it's just a case of "well just don't drink" he doesn't get how much him drinking wine effects me....
I guess this is just something I have to deal with.... I'm thinking of rereading rr.xx
I think rereading the book is a good plan, I can't wait to get my copy and quieten my AV with my learning how to control the beast. As far as I can tell this 'jealousy' is pure AV, which I know, for me, allowed my beastly activities to continue, unchecked until long after my hubby quit drinking. I made my Big Plan with regard to alcohol and no longer "feel jealous" of anyone I encounter that drinks (dependently, moderately or 'alcoholically'), I know that's just my AV now. In early sobriety I think I would've forced my hubby & his wine OUT of the house or tried to get him onboard to how he might be helpful towards me by not drinking my DOC so early in my journey, I wasn't comfortable in other people drinking in my home until I settled into my new way of living! Persons,ly I wouldn't like it.
| | |
| --- | --- |
| The Following User Says Thank You to CelticZebra For This Useful Post: | |
Not The Way way, Just the way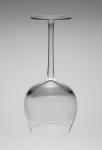 Join Date: Jan 2012
Location: US
Posts: 1,414
Knee-Jerk-Feelings of the BEAST
---
That "jealousy" is 100% Beast. IT has had free reign with your emotions for many years, and now that you have separated ITs thinking from YOUR thinking, IT will ramp up the FEELINGS side of ITs very limited powers. Getting YOU to FEEL what IT wants YOU to FEEL is ITS ONLY power left that can cause any knee-jerk-frustration in YOU. After the knee-jerk, YOU immediately know that FEELING is from IT, your BEAST.

Yes, those feelings will fade over time, and your recovery will then truly be in the past, as your former addiction is now in the past.
Better when never is never
Join Date: Sep 2011
Location: Wisconsin near Twin Cities
Posts: 1,745
I believe it is a manifestation of the ambivalence so many have toward quitting. I usually refer to it as too incompatible wants. 1) We want to be normal drinkers and 2) We want to avoid the negative consequences of our drinking. The first want is pure fantasy which has no factual evidence to support it - it would be an irrational choice. The second want is based on our actual experience and has plenty of supporting evidence - it would be a rational choice.

Unfortunately, my experience is that during active addiction and early sobriety, the first want triggers the stronger emotional response along with now obsolete memories of how good drinking used to be. So, yes, it is your AV.
Member
Join Date: May 2014
Location: Washington, MO
Posts: 2,306
Lots going on here. Of course the stimulus/reward thing with the wine visual is rat-brain (AV) but the relationship dynamic is another thing entirely. I would take care of me for the time being and if that means getting physically away or maybe him doing it in an area that is not shared would be an option. We all "know" it is not the wine but that takes some exercise to fully grok.
| | |
| --- | --- |
| The Following User Says Thank You to anattaboy For This Useful Post: | |
voices ca**y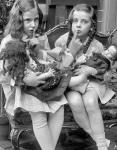 Join Date: Mar 2013
Location: St. Paul Minnesota
Posts: 3,828
Of course he can't understand because he is not an addict. My husband is the same way. He thinks people can just quit. He is being kind of an idiot and he can't do that right now because you need to get some time in before you are strong enough for that kind of trigger.
This had bothered you before so I would make him understand this is very hard for you. It should be no big deal for him to just quit wine or a year or two. He still gets his beer after all.
| | |
| --- | --- |
| The Following User Says Thank You to silentrun For This Useful Post: | |
Member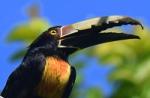 Join Date: Nov 2012
Location: Central America
Posts: 4,063
My girlfriend drinks, but rarely does so in front of me. We've been together 6 months and I can count the times she's drank in my presence on one hand. Maybe your husband can give the drink a bit of a rest, considering your situation? Your feelings sound pretty normal to me, as Johnston said.
| | |
| --- | --- |
| The Following User Says Thank You to bigsombrero For This Useful Post: | |
Currently Active Users Viewing this Thread: 1
(0 members and 1 guests)

Posting Rules
You may not post new threads
You may not post replies
You may not post attachments
You may not edit your posts
---
HTML code is Off
---