Instead Of
Member
Join Date: Nov 2012
Location: British Columbia
Posts: 129
Instead Of
---
The following is a paraphrase of Jack Trimpey's book page 103 - 106 (Rational Recovery: The New Cure of Substance Addiction).

We all know the excuses we give to continue to drink. Here is a list of the instead ofs; like for example instead of doing anything that most other people would do in life's situations, we choose to drink or use.

1. Instead of naturally relaxing we drink and drug (hereinafter called d & d).
2. Instead of awkwardly fitting in or leaving we d & d.
3. Instead of seeking life's common rewards, as other do, we d & d.
4. Instead of pursuing goals and overcoming disadvantages as others would, we d&d.
5. Instead of participating in the activity we choose to d&d.
6. Instead of feeling the discomfort of boredom to the point of doing something to relieve it, we d&d.
7.Instead of applying oneself to a task, we d&d.
8. Instead of writing a letter or calling someone, we d&d.
9. Instead of pushing against depression with activity, or getting psychological or medical help we d&d.
10.Instead of experiencing or expressing the feelings of anger and allowing them to dissipate we d&d.
11. Instead of experiencing intense realistic grief over loss, we d&d.
12. Instead of experiencing the physical desire to drink or the physical discomfort of withdrawal we d&d.
13.Instead of acting on one's better judgment and quitting for good, we d&d.
14. Instead of learning to abstain from alcohol and drugs, we d&d.

In a nut shell this is saying, instead of living our lives like other people live their lives without drugs and alcohol, we decide to drink and use drugs at every turn of events, whether positive or negative.

I have made a Big Plan to quit for good. It feels good.
The Following 14 Users Say Thank You to audra For This Useful Post:

ando68

(12-10-2014),

BBQBOY

(12-30-2014),

doggonecarl

(12-10-2014),

freshstart57

(11-26-2014),

JaneLane

(12-11-2014),

jazzfish

(12-10-2014),

LBrain

(12-10-2014),

lilac0721

(12-10-2014),

MesaMan

(12-09-2014),

Midwest1981

(12-10-2014),

MythOfSisyphus

(11-27-2014),

Nonsensical

(11-30-2014),

Soberpotamus

(12-11-2014),

unitedguy

(11-30-2014)
| | |
| --- | --- |
| The Following User Says Thank You to doggonecarl For This Useful Post: | |
Guest
Join Date: May 2014
Location: London, UK
Posts: 1,086
I haven't read the book and I'm new to this part of the forum. But I've been reading posts and I am loving what I've seen so far. I really want to get hold of this book and the extract you posted just articulated everything I use drink and drugs for.
Not The Way way, Just the way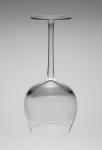 Join Date: Jan 2012
Location: US
Posts: 1,414
Try using the past tense and see how it feels. "...just articulated everything I used to drink and drug for. "
Or simply say to yourself "I used to drink and drug". That's what you want isn't it, for your episodes of chemically enhanced stupidity to be relegated to the past?
This direct frontal attack against the habituated using is what Addictive Voice Recognition is all about.
Try saying "I will never drink or drug again."
| | |
| --- | --- |
| The Following User Says Thank You to GerandTwine For This Useful Post: | |
Even more powerful for me is: I'm not a drinker. I work to completely disengage from that identity that was a slave to the hedonistic part of my brain. This instead of carting the idea through the rest of my life that I am or used to be an alcoholic and therefore am permanently defective. I don't drink. It doesn't work for me. That's who I am
| | |
| --- | --- |
| The Following 3 Users Say Thank You to WhatBeast For This Useful Post: | |
Member
Join Date: Aug 2010
Posts: 3,109
I just finished a yoga workout and the instructor in it said "Get comfortable being uncomfortable!" That really summed up getting sober for me. Not that I think sobriety will be a huge uncomfortable bummer, quite the opposite, I'm excited to have my freedom back. But I'm under no illusions that there will be times that I will have to get comfortable being uncomfortable and learn to deal with it without drinking.
Word. Sometimes I get antsy and just cannot get comfortable in particularly challenging situations. This is when I check in with my beast and give it a treat for being so well behaved. The other day I literally ran out to the nearest snackbar and got a frappucino and a bag of peanuts. Good beast.
Currently Active Users Viewing this Thread: 1
(0 members and 1 guests)

Posting Rules
You may not post new threads
You may not post replies
You may not post attachments
You may not edit your posts
---
HTML code is Off
---