It's hard work this sobriety caper!
It's hard work this sobriety caper!
---
I thought once, in the middle of a bender, how time consuming and complicated life was as a drinker. All that making sure the supply didn't run out - and when it did - how best to get more. Can I risk driving? Can I risk being seen buying booze in the local shop again? Will I be able to do the things I have to do or can I find a suitable dodge to get out of doing them (again). How best to hide the evidence...... I told myself that not drinking would be so much easier. The very fact that I wouldn't be drinking would mean that I'd have so much more time than I had putting in the hours to sustain a hardcore drink habit.



How wrong I was!
Not drinking makes drinking seem a stroll in the park!
Not drinking has consumed my every waking hour these last 2 weeks.
I'm reading books about acceptance, listening to audiobooks about mindfullness, browsing forums about addiction and generally trying to ensure that this time - finally - I don't return to the misery of having to drink to feel just a little less miserable.

I know I need to work at it but when can I expect some free time to do something else?
| | |
| --- | --- |
| The Following 2 Users Say Thank You to Hendrix For This Useful Post: | |
| | |
| --- | --- |
| The Following 2 Users Say Thank You to SoberLeigh For This Useful Post: | |
| | |
| --- | --- |
| The Following 2 Users Say Thank You to biminiblue For This Useful Post: | |
Member
Join Date: Nov 2014
Posts: 425
Hendrix, I'm struggling with this too. I'm totally preoccupied with this weird, "unnaturally" state of being sober. Everything feels strange, and it's stressful. I've started journaling, and that seems to help. Just to dump all these weird, icky feelings onto the page. Not necessarily for anyone to read. Just to get them out of my head. Reading the forums here is helping too. Makes me feel less alone. I have to believe there's some peace around the corner.

It'll be worth it to get to a new "normal" that doesn't involve being trashed all the time.
I wasn't so concerned about finding a new normal. I was just so blinkin relieved that the old normal was gone, it was full of sadness and regret and anxiety and shame. I set myself free to create, to make my day into what I wanted, instead of what I craved. I guess I stopped being afraid of so many things, and being afraid was so hard.

Imagine that since you have quit drinking for good, you can do just about any darned thing you please. You have possibilities now that you only need to imagine, and then you can do them.

Imagine that you have persevered, and climbed to the height of land. You have a new vantage, you can see 360 degrees all around you. You can see where you came from, and you can see every direction available to you, you need only choose, and head off.

Decide where you want to be, then get going! Onward!
Member
Join Date: May 2014
Posts: 596
Like you, my drinking habit (feeding it, covering it up, making sure I could carry on my double life) consumed all my time and energy. When I stopped, I found I had a lot more free time but that wasn't necessarily a good thing at first. Free time was trouble waiting to happen. But I was also consumed with not drinking, with reading books, spending time on sites, etc. That fades over time. Now I am so busy with my normal, sober life I barely have free time for anything. I look back at my drunk life in wonderment and can't believe how many hours and days I devoted to it. Now I barely have a second for myself these days!
Hears The Voice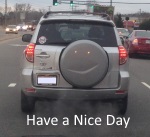 Join Date: Jan 2013
Location: Unshackled
Posts: 7,716
There is a great book by Daniel Kahneman called
Thinking Fast and Slow
that you might enjoy. It discusses the phenomenon of how the brain works as two different systems - one that works fast and one that works slow. Fast Brain can do things as if you're on auto-pilot. All the functions of normal life activity are processed fast. New and unusual things require slower processing and some effort.
Drinking was normal for me for decades. My fast brain could process my drinking related activities as if I was on auto-pilot. Even hiding my stash, hiding my empties, rotating liquor stores, etc. required very little mental effort.
Doing
those things took time, but very little mental effort.
When I first started not drinking it was abnormal. It required slow, rational thinking. It required more mental effort than drinking.
I am happy to say the opposite is now true. Not drinking has become normal, and I can do it with very little mental effort. Handling alcohol in any way is now abnormal. Some months ago I was at a social gathering where people were drinking. A friend moved from one end of the table to the other and asked me to pass his beer down to him. The simple act of having a beer in my hand as I passed it caused my brain to slow down and focus just because it was abnormal.
Congrats on 2 weeks. Keep going. It gets easier.

i agree wholeheartedly with all of the above. would like to add that i think your perceived difficulty is completely normal at two-three weeks.

although i dont prescribe to white-knuckle day at a time sobriety for the long haul, it definitely applied to me in the first couple months.

new habits take practice.

healing takes time.

if you have the time or means to enjoy any luxuries-herbal teas, snacks, hot baths, movies, books, etc. i think they help in the early days.

and-CONGRATULATIONS!
| | |
| --- | --- |
| The Following User Says Thank You to leviathan For This Useful Post: | |
Better, Faster
---
Me, I felt I'd turned one of many corners about ~2 weeks in; last January.

Then, a couple of months in, I turned another corner. By this, I mean there was an unmistakable 'lifting' of that oppressive feeling, and my Head cleared up more at each incremental step I'm trying to convey.

4 months or so, a relative Cake Walk. Same at 6 months.

So, MISTER Broken Record, here, also will repeat that it does get easier, relatively faster.

Folks ask about 'just quitting'. Easier than I imagined it after Week 2 or so. There's no fn way I'd go back to 'that' marginal existence prior. I don't have another Home Detox in me. More to the point, I just have no interest in Drinking anymore. BAM! Done.

To quote the inimitable Charlie Sheen: 'I had 40 years of Drinkin' in me. But, I used 'em up in 20'.

Hang tight. The personal rewards are immense.

-----
| | |
| --- | --- |
| The Following 3 Users Say Thank You to MesaMan For This Useful Post: | |
Currently Active Users Viewing this Thread: 1
(0 members and 1 guests)

Posting Rules
You may not post new threads
You may not post replies
You may not post attachments
You may not edit your posts
---
HTML code is Off
---