Explaining to the family
Member
Join Date: Sep 2014
Posts: 2
Explaining to the family
---
I am actually thinking about becoming a non-drinker thanks to this forum. I have ordered the RR book and have read through the crash course. But, and this is probably the AV talking, I am actually more afraid of what my family and friends will think of me if I become a non-drinker than I am of quitting.

Let's be clear. I have a great family. They are supportive and loving, but none of them have drinking problems, nor do I know of anyone that has dealt with it. I really would like to not be seen as the one with a "disease" in the family. No-one has ever seriously and repeatedly confronted me about my drinking. But I do it in "secret", well at least the extra three shots of vodka in the garage are "secret". I have to cut back or stop.

Does anyone have any suggestions on how to talk to family about my decision to become a non-drinker? I don't want to make a big deal out of it, but it would be hard to simply stop drinking without acknowledging the change at all. I have thought about simply saying that I'm on a diet, which I guess would work for a while, but what then?
| | |
| --- | --- |
| The Following 2 Users Say Thank You to Allin For This Useful Post: | |
Member
Join Date: Aug 2014
Posts: 72
I would just quit drinking and if they asked about it tell them I quit because I was tired of drinking. I tried the thing where I told everyone I wasn't going to drink anymore and made a big deal about it. It's a waste of time because most people don't struggle with it and they probably won't think it's a big deal if we quit. Honestly you don't have to give anyone an explanation. It's your life and you can do whatever you want.
| | |
| --- | --- |
| The Following 2 Users Say Thank You to lebroncavs For This Useful Post: | |
Member
Join Date: Sep 2014
Location: Charleston, wv
Posts: 7
I think honesty is important. You stop and when confronted or asked your response should be that your health is important and you never realized how bad alcohol is on the body. I don't think that explaining further is important. I too am struggling with how to tell some of my friends that I'm not drinking anymore but it's not the point of not drinking but looking less or in your words one with the disease but that's ok WE ALL DONT WEAR ARMOR, we all have issues and I'm sure your family and friends will be there to help you
Welcome to SR, Allin! It's possible that you're making it a bigger issue than it really is to them. Congrats on confronting your drinking- that's a big step! It can really improve or even save your life. I too worried what others would think when I quit. Initially I didn't talk about it or even tell anyone. I'll admit in addition to worrying if they'd be judging me I was afraid I'd look like a fool if I failed and started to drink again.

I learned quickly that most people don't pay much attention about it or really care. If you're always falling down drunk around them they'll probably be relieved to see a change in you. People that don't know you well probably won't notice or care. A small subset of people, your 'drinking buddies', will judge you and give you flak. Your drinking will threaten them. If everyone they know drinks they will feel better about their own drinking. But if you make a big show of quitting it will force them to confront their own drinking. Hmmm...Allin really doesn't drink much more than me they'll think. If his drinking worries him what does that say about me? they'll wonder.

Ultimately telling your friends and family won't be a big deal unless you make it one. Just tell 'em you were getting tired of drinking, that you kind of outgrew it. Tell them you have better things to do with your time and leave it at that. Many of them will be glad for you. It's possible some won't be; many families are dysfunctional and have weird dynamics. Don't worry about it, though. You have to do what's best for you. If others don't accept it that's their loss.

Good to have you at SR, Allin.
Hears The Voice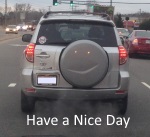 Join Date: Jan 2013
Location: Unshackled
Posts: 7,716
Welcome to SR, Allin!
Bringing it up or not bringing it up is a matter of personal choice. Your choice seems to be to bring it up. I would make it short and simple and try not to add unnecessary drama. "I realized my drinking was unhealthy, so I decided to stop." Answer questions as you see fit.
Congratulations on your decision to pursue a sober life.

| | |
| --- | --- |
| The Following User Says Thank You to Nonsensical For This Useful Post: | |
Allin,
welcome.
i, too, did the secret thing. family would see me have a glass of wine at an event, but not the rest i drank after i got home. and i always was the first to leave so i could get there and do the "real" drinking.
when i quit, i didn't tell them for the longest time, since they didn't know anything about it, really.
after a couple of months, i told my grown up children. had to come out as an alcoholic before i could talk about quitting.
was uncomfortable, but important and positive.
the rest of the family...there was/is always a questioning raised eyebrow or two when i simply say "no thanks" to any offer of alcohol, but that's all. i did, a couple of years into it, tell a couple of my siblings. there hasn't been any "looking down" on me.
if anyone looks down on someone doing the right thing, then...they have an issue

i get that it's scary, Allin, but it's doable, though may not be necessary.
an added positive is the additional barrier it might put on future drinking.
are you distracting yourself from quitting drinking by conjuring up future challenges?

Disclaimer* I didn't read the responses so far, so this may have been said - since this forum is full of smart people! (see what I did there?)

I'll bet there is someone else in your family who takes secret drinks too.

This is about you. You don't have to tell your family you have a "problem." Just tell them you've had enough of drinking, you don't like it anymore. It's the truth.

Then just repeat as often as necessary, "No, thanks, I don't drink."

You have no obligation to tell anyone why you've stopped. It's not a lie to say you don't like it, or you've had your fill. You don't have to label yourself an alcoholic. I tell people I don't like it - they can draw their own conclusions. I don't really care what conclusions they draw; it's none of my business.
| | |
| --- | --- |
| The Following User Says Thank You to biminiblue For This Useful Post: | |
voices ca**y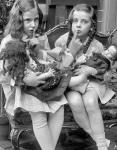 Join Date: Mar 2013
Location: St. Paul Minnesota
Posts: 3,828
I was a secret drinker too. When I tried to explain I quit drinking and used the word "alcoholic" people didn't believe me. So I started saying my drinking was getting out of control and people said it was good I quit then. It's been a year and a half and every once in awhile someone will forget that I quit and offer me a drink. I just say no thanks and that is the end of it.
When I tried to explain I quit drinking and used the word "alcoholic" people didn't believe me.

ja, that happened to me with a couple of people, too....gotta be one of the weirdest things. weeks later, a couple of times, the question: "but..really...i mean...are you sure???"

and yes, every once in a while someone forgets; they didn't see the reality.
| | |
| --- | --- |
| The Following User Says Thank You to Taking5 For This Useful Post: | |
Currently Active Users Viewing this Thread: 1
(0 members and 1 guests)

Posting Rules
You may not post new threads
You may not post replies
You may not post attachments
You may not edit your posts
---
HTML code is Off
---