Does reality matter in recovery?
So, can I recover if I do not state that I'm an alcoholic? I can just simply abstain as part of my recovery, regardless of reality?
this gets into needing definitions of 'alcoholism' and 'recover'.
if you mean is acknowledging alcoholism, or alcohol addiction, necessary to stop drinking or to staying stopped, no, i can't see why that would enter into it at all.
but if 'recover' implies a condition of illness of sorts, then in order to 'get better' clarity on the condition and possible remedies seems indicated.
how's that for non-committal????
Sometimes in my recovery I was so sure of things that the confidence of Knowing ended up just being ignorance shielded by arrogance
yeah, i know that one.
makes it a bit tough to claim i know "reality" at any step of the road

| | |
| --- | --- |
| The Following User Says Thank You to fini For This Useful Post: | |
voices ca**y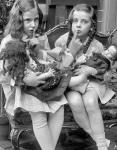 Join Date: Mar 2013
Location: St. Paul Minnesota
Posts: 3,984
Originally Posted by
fini

one day, she woke up, and had her morning coffee with her hangover. "Damn!" it flashed into and through her, "damn it i'm a goddamn DRUNK!"
hi silentrun,
i tell it like that sometimes (the way i did here in my post) in real life, f2f. and i can call it a moment of clarity, or a moment of grace. both these descriptions are "true". i don't know where or how a moment like that arises, but in my own example i wasn't any more or less stressed than usual, not at any breaking point that i hadn't been at with drinking/staying quit for many years already.
i don't ascribe it to a chemical response. more to...hm...an openness to seeing differently. a shift. a previously closed curtain ripping open. well, that's how it
felt
. is this be chemical? i can't say no, but i won't say yes.
last time i told that 'story' in person f2f, someone asked me: "and do you take credit for that?"
what a question!
I wouldn't say that the stress at that moment was more than usual it was just so prolonged. I had just come to the point where I could take no more. It absolutely felt like divine intervention. Each time it was a complete shift in my perspective. Like I had been yanked out then shown the situation as it really was and put back down. The things that followed it felt like some sort of religious calling. For a time that is what I needed it to be because I was in such bad shape. Trying to understand what was happening to me lead to finding out about things such as selection bias.
As far as taking credit for it...luck of the draw. I didn't set out to have this experience.
Whatever is good in me or God if that is your way requires no recognition. The grace stood behind me and turned my face away and told me I had a choice.
I think it might be a biological response because of the flush I felt.
| | |
| --- | --- |
| The Following User Says Thank You to silentrun For This Useful Post: | |
Member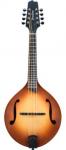 Join Date: Mar 2014
Location: PA
Posts: 12,000
can people lose weight who are not obese? Why must having a label be a cause or motivation to improve oneself. If you believe alcohol is a problem in your life, then get alcohol out of your life. That's it plain and simple.
Sam,
in the bigger picture, reality matters to me in recovery because if i start living in fantasy-headspace in one place or two or three, what's to stop me from going to lala-land about the maybe-i-do-want-just-one-and-i-could-probably-have-that ridiculous unreality?

there is an interesting take by Simone Weil on daydreaming which i came across a few years back. it speaks to this. for me. lots of others didn't see it that way AT ALL when i posted it somewhere else at the time i found it...
and while it speaks of/to a different "truth" than what we're speaking of here, it does apply, i think, in general terms.
here is part of my old post with the quote:

escape. sure. it's just that.....since in one way that is what drinking was about or at the very least ended up temporarily resulting in, it's likely prudent to try staying in reality now. if that's not where i want to try and be, then...uh...why not keep drinking?

happen to just have read a little quote by Simone Weil about ten minutes ago, which touches on this a bit. daydreaming is a great escape, but did you know it is the root of all evil???
for the purpose of this quote, i assume alcoholism to be an affliction.

From The Simone Weil Reader, " Letter to Joe Bousquet", pg.90

I believe that the root of evil, in everybody perhaps, but certainly in those whom affliction has touched and above all if the affliction is biological, is day-dreaming. It is the sole consolation, the unique resource of the afflicted; the only solace to help them bear the fearful burden of time; and a very innocent one, besides being indispensable. So how could it be possible to renounce it? It has only one disadvantage, which is that it is unreal. To renounce it for the love of truth is really to abandon all one's possessions in a mad excess of love and to follow him who is the personification of Truth. And it is really to bear the cross.
While the limiting moment is still remote, it is not necessary to do this; but it is necessary to recognize day-dreaming for what it is. And even while one is sustained by it one must never forget for a moment that in all its form–those that seem most inoffensive by their childishness, those that seem most respectable by their seriousness and their connexion with art or love or friendship–in all its forms without exception, it is falsehood. It excludes love. Love is real.
| | |
| --- | --- |
| The Following User Says Thank You to Soberpotamus For This Useful Post: | |
Member
Join Date: Aug 2014
Location: Melbourne, Victoria
Posts: 215
Yes reality matters.
I have demonstrated time and again that once I commence drinking I have little control over the amount I drink. That is the reality to the outside observer.

In my mind I am convinced that "I'm not that bad" that I'll control it this time despite overwhelming historical evidence I won't, that I can stop one day when I can just get more of whatever it is I think I need more of... Blah blah blah.

Alcoholism is very fantasy vs reality. Which is why you'll often find an alcoholic is the last one to know that they are an alcoholic.

Sane people can see it crystal clear.
| | |
| --- | --- |
| The Following 2 Users Say Thank You to whalebelow For This Useful Post: | |
yes; it can, and often does, wreck what's really here in our/your/my mind because we make it a "better" reality instead of working with the one we have.
is that along the lines of what you mean?
| | |
| --- | --- |
| The Following User Says Thank You to fini For This Useful Post: | |
Guest
Join Date: Jun 2011
Location: The Deep South
Posts: 14,636
Guest
Join Date: Jun 2011
Location: The Deep South
Posts: 14,636
I've always been a highly creative type, and analytical/logical as well... but I'm sure education and the school system balanced out my creative side by encouraging the logical side to develop... and growing up in trauma also caused me to tap into my survival skills. I guess I always valued the daydreaming/creative side over the logical. Or had a natural bent to it anyway. I read and wrote a lot. Created stories, plays, songs and games. I didn't like standard games and things... had to make them up myself. Maybe there was an element of control in all this. I didn't trust easily because of my childhood.

Anyway... just some thoughts.
Member
Join Date: May 2007
Location: Wollongong NSW
Posts: 241
As. A Child my 4th grade teacher said I would either grow up to be an absent minded professor or a beach bum. I took some heart from this surprisingly, to me it felt almost like a compliment. My tendency to Daydream and fantasize occupied most of my alone time from as far back as I can remember. There is a dark side to this for me, a kind of disconnected Boy with totally unreal expectations of who I should be and the greatest shame imaginable that I was not going to meet those expectations, So I guess a retreat to the world in my head was the closest I could get to meeting expectations. People around you just see you as a bit weird in a kind on endearing eccentric way, and for me it also meant I didn't have to take responsibility to learn from mistakes. As much as I would want to play the victim here, and plenty of "inner child" therapists told me I was victim of something, there is a underlying kind arrogance to being this way, feelings of low esteem held back by thoughts of believing "I knew better". It wasn't until I was in my 40s and on the other side of my gambling addiction, that I had chance to see the dysfunction and my diversion from reality, and the strange thing for me the Crisis point came right in the middle of my recovery, Mindfulness can ease you into slow change BUT it can also suddenly crash down worlds of make believe and credulity.
You get to a point when being interested in life and whats out there to learn and explore becomes way more important than being Interesting.
I still have tendency today to daydream but more often then not it shifts to contemplation and I am out there with my Ipad and my questions, less expectation and more excitement for life.
| | |
| --- | --- |
| The Following 2 Users Say Thank You to samseb5351 For This Useful Post: | |
Member
Join Date: May 2014
Location: liverpool, england
Posts: 1,716
if i take a drink i will end up drunk
if i end up drunk i might end up in a police cell again charged with ?? who knows what
drunk and disorderly ? drink driving ? assault ? criminal damage ? to name but i few
i am just glad i havent been charged with murder YET!! or manslaughter as i know a few drunks who have ended up in that mess thanks to a night out drinking, from my time doing prison service work

i also risk not ever being able to put the drink down again ever

so what was the question again ? does it really matter just so long as i am sober ?

being sober is the only thing that matters as i really have had enough of where drink takes me
Currently Active Users Viewing this Thread: 1
(0 members and 1 guests)

Posting Rules
You may not post new threads
You may not post replies
You may not post attachments
You may not edit your posts
---
HTML code is Off
---