running your thoughts forwards and backwards
That bell or bike person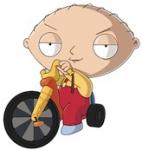 Join Date: Jun 2012
Location: london
Posts: 4,978
running your thoughts forwards and backwards
---
Seems to me there have been a few "darn it" threads of recent .

I asked myself when i had that feeling as to why it always ended up with me drinking …
Running the thought backwards , thinking of the opposite , why didn't i think darn it i'm not going to drink ?

So thats what i did , I said , darn it, i'm not going to have a drink .

I was obstinate and it got me through some of the early days where i could have turned ..

So have a look at the ideas that pop up in your head , run them backwards and forwards , think of the opposite ..

regards , m
That is very interesting, m. For me, I have actually resorted to speaking aloud to my AV. Saying "no" or "f-off I am not drinking again." It felt really dumb at first but just the act of speaking seems enough at times for it to retreat.

In addition, visualization or "playing the tape" has been enormously helpful and seems to tie in with what you are describing. Since I have a bewildering number of "tapes" from which to choose, I just choose one of the disgusting scenarios from my past and relive it. Needless to say it works every time. The AV does not like being confronted with the catastrophic results of its manipulation.
Thanks for this post.
Guest
Join Date: Aug 2013
Location: Sydney Australia
Posts: 4,225
My last real full blown encounter with the AV was like a scene from The Exorcist.

I am not joking. (OK - minus the pea soup.)

It was exhausting....and it finally clicked something for me in my sobriety, that it's the really tough, hard fights, that have the power to cement our sobriety - that we miss out on if we crumble and drink.

Now, I'm no masochist....but, boy, I took myself out and fought that beast hard the last time and I told that sonofabirch he wasn't getting his dirty rotten hands on me this time.
Hears The Voice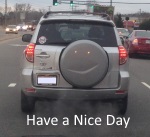 Join Date: Jan 2013
Location: Unshackled
Posts: 7,716
Currently Active Users Viewing this Thread: 1
(0 members and 1 guests)

Posting Rules
You may not post new threads
You may not post replies
You may not post attachments
You may not edit your posts
---
HTML code is Off
---