Secular way for me.
Member
Join Date: May 2007
Location: Wollongong NSW
Posts: 241
Secular way for me.
---
I am almost 10 years into recovery from Compulsive Gambling, and been on a roller coaster ride of processes, therapies, spiritual practices, big book thunperdom, rehabs and fellowships and landed in the simple empowering processes found in secular approaches like SMART (and other CBT tools).

It was probably about 2-3 years ago when I decided to bring a positive form of skepticism to my own recovery, taking all my beliefs and passing them through an honest filter of critical thinking has been the best thing I have ever done. Yes it was slow and sometimes scary but I have found Life can be rich and robust when seeking reality is your goal.

I am often surprised by how messages I heard and latched onto (especially in early recovery) become unquestioned and a kind of Dogma. It all made sense to me on an emotional level that I was powerless and needed a Higher Power, that it became an unchallenged fact. I like many entered recovery battered and bruised, with a wake of destruction behind me, it wasn't hard to convince me of my unfixable self.
Here I am today, a proud positive atheist, a loving humanist and questioning sceptic. Taking responsibility has been like a cool breeze in a once fearful life. I look forward to hearing others experiences.

Thanks
| | |
| --- | --- |
| The Following User Says Thank You to MythOfSisyphus For This Useful Post: | |
Hears The Voice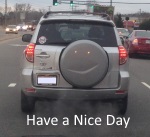 Join Date: Jan 2013
Location: Unshackled
Posts: 7,753
I sometimes can't remember account names and passwords I made last week. That you were able to recall one from 7 years ago and log in to make your first post is impressive!

Belated Welcome!

| | |
| --- | --- |
| The Following 2 Users Say Thank You to Nonsensical For This Useful Post: | |
| | |
| --- | --- |
| The Following User Says Thank You to Dee74 For This Useful Post: | |
| | |
| --- | --- |
| The Following User Says Thank You to BradJustBrad For This Useful Post: | |
Member
Join Date: May 2007
Location: Wollongong NSW
Posts: 241
Thanks for the Welcome
In reply to the question about what SMART tools I use. In a formal sense none yet, informally all of them. I just finished reading a book 'powerless no longer' by Peter Soderman (although the book isn't a SMART manual Peter is SMART facilitator) I realized over time I have held onto things (mostly pragmatic) that help me live a rich life without gambling. When I read the book I found myself saying 'i do that' and 'thats me'.

At the center of my recovery is 'mindfulness' I have been doing some kind of contemplative process from the first day I walked into rehab almost 10 years ago. That curious observation of my own thoughts, body and emotion seems to have always been there, of course Fear Anger and especially inflated EGO often took me of to some uncomfortable places But coming back to reality was usually on the back of some kind of mindfulness exercise.
Why SMART now? well there are two things missing from my recovery at the moment,
1) simple and consistant practice (tools) -
2) community

What I have read so far in the worksheets from SMART is a simple process and when I look at what I do it is anything but simple, more often then not I go to big detours in my thinking and actions before I get to stuff that is real, it can be exhausting sometimes.

I also for various reasons stopped sharing my recovery in fellowship, and I miss the community, I was happy to see there are several workgroups in my area for SMART.

Thanks
Currently Active Users Viewing this Thread: 1
(0 members and 1 guests)

Posting Rules
You may not post new threads
You may not post replies
You may not post attachments
You may not edit your posts
---
HTML code is Off
---