The Big Plan
Poison Eater Extraordinaire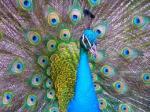 Join Date: Aug 2011
Location: East Coast, USA
Posts: 1,031
The Big Plan
---
A lot of things in AVRT make sense to me - but one thing I never got, after months of staying sober via AVRT/RR is "The Big Plan". I never *felt* it, and so I never felt I could declare it to myself and have it mean anything. Anyone encounter this? Or have any thoughts on this?
| | |
| --- | --- |
| The Following 4 Users Say Thank You to freethinking For This Useful Post: | |
There is some great discussion about this, I think jkb and fini started some very useful threads about this topic and generated some interesting discussions.
JKB's thread.
I see my Big Plan as being essential to recognizing my AV. It lets me distinguish those thoughts that support future drinking from the normal chaos going on in the committee upstairs. Without my BP, some of the less obvious thoughts slip past the goalie. In this way making a BP is as much a tool of AVRT as much as it is a solemn vow to permanent unconditional sobriety.
| | |
| --- | --- |
| The Following 3 Users Say Thank You to freshstart57 For This Useful Post: | |
freshstart57 - thanks for the links. My son is having the 12 steps pushed at him and asked for some alternatives. I have copied some of your posts and sent to him. It seems 'the big plan' is a simple declarative statement: I will not ....
but then again, nothing is simple in this arena......
b.
| | |
| --- | --- |
| The Following User Says Thank You to bookreader For This Useful Post: | |
Hears The Voice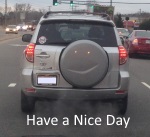 Join Date: Jan 2013
Location: Unshackled
Posts: 7,753
| | |
| --- | --- |
| The Following 2 Users Say Thank You to Nonsensical For This Useful Post: | |
| | |
| --- | --- |
| The Following User Says Thank You to freethinking For This Useful Post: | |
Currently Active Users Viewing this Thread: 1
(0 members and 1 guests)

Posting Rules
You may not post new threads
You may not post replies
You may not post attachments
You may not edit your posts
---
HTML code is Off
---