Secular hotlines?
Secular hotlines?
---
I was wondering if anyone knew of any hotlines for help with stopping drinking that are not 'step' based. I don't have much face to face opportunity where I am, and it really helps for me to actually talk to somebody. Even more so, to be around people, but barring that, I thought, maybe this idea is possible.

I called a few places, but they always try to talk me into that one thing I'm not allowed to talk about here.

Is there anyplace you can call, and talk to, and not have it be that one approach we can't mention here? I feel like if I had some more people to just talk to when I needed support who didn't try to advance a specific agenda, it would really help me. Or at least, it has in the past, so I thought I'd reach out again, and see what comes of it.

Thanks, making another try here,

H. Pup
| | |
| --- | --- |
| The Following User Says Thank You to HuskyPup For This Useful Post: | |
Hears The Voice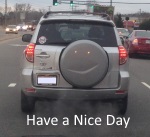 Join Date: Jan 2013
Location: Unshackled
Posts: 7,716
I don't know about a hotline. Lifering does online meetings. A few are voice over IP.
Chat Room | The LifeRing Home Page
Also, they put me in touch with another Lifering member in my town, and we have met for tea a couple of times. She and I traded numbers in case we need a pep talk.
Thanks! You know, it was odd, I was also looking into the same thing just as you were. I'll have to call them, and see if there's anyone in my area who might wanna meet and talk. The voice meetings are all when I work...this seems to a recurring theme...I get home from work at 8:30 if I'm lucky, and by then, any meeting like SMART and stuff is out of the picture, and the rest are far away.

So I thought maybe there was some kinda chat line where they wouldn't just dwell on that one thing we can't mention here. Maybe I can find some people some other way.

I'm very verbal.

Typing is OK, but voice is better, and face to face even better...I don't do so well on the computer, I think it seems rather cold at points...hard to express tone/emotion/nuance, and I tend to be a very empathic, extroverted sort, so it's...hard for me to read social clues in the digital world, I find. Though I try.
Currently Active Users Viewing this Thread: 1
(0 members and 1 guests)

Posting Rules
You may not post new threads
You may not post replies
You may not post attachments
You may not edit your posts
---
HTML code is Off
---