Feeling that Freedom Again
Hears The Voice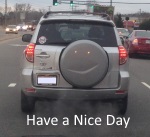 Join Date: Jan 2013
Location: Unshackled
Posts: 7,716

Feeling that Freedom Again
---
I was just sitting here in my office, and it occurred to me I can't really remember the last time I thought about alcohol. Ironically, I was writing a blog post about alcohol, but I wasn't really thinking about alcohol. I wasn't thinking about drinking it, and I wasn't thinking about how to not drink it. It was not weighing down my mind in either direction. It just was, and I just was, and it had no power over me. I was free.

I love that feeling.
The Following 11 Users Say Thank You to Nonsensical For This Useful Post:

Dee74

(01-06-2014),

doggonecarl

(01-06-2014),

EternalQ

(01-06-2014),

Fandy

(01-07-2014),

FoundmySelf

(01-06-2014),

MythOfSisyphus

(01-07-2014),

Newatthis34

(01-07-2014),

readerbaby71

(01-06-2014),

Received

(01-06-2014),

RobbyRobot

(01-06-2014),

SoberKat9

(01-07-2014)
Very nice, Nonsensical. We hear about mindfulness as a tool to help with urges and cravings, but I think it is equally important to be mindful of our thoughts when we are not thinking alcohol thoughts too. It helps with the positive reinforcement and the self empowerment, I think.
I feel ya! That's the place I'm at lately. Occasionally something reminds me that I used to drink but it's not a part of my life now. Besides, I have too much on my plate right now to even think about drinking! A new year has begun and school starts for me in a week. Lots to do between now and then.
Currently Active Users Viewing this Thread: 1
(0 members and 1 guests)

Posting Rules
You may not post new threads
You may not post replies
You may not post attachments
You may not edit your posts
---
HTML code is Off
---