AVRT and AA
Member
Join Date: Jun 2011
Location: casablanca
Posts: 274
AVRT and AA
---
I have been at a psych ward for over 3 weeks now because of my last relapse had suicidal thoughts an heav depression.
I am about to leave tomorrow. I took the crash course on AVRT and everything else that's free to read on the site.
I am waiting on the book to arrive, in the meantime I have been a member of AA for a while now. and I will be asked to come to meetings once out.
Jack trimpey says stay away from meetings that tha bease loves meeting end since you consider yourself an alcoholic with a disease and that we can work this just one day at a time.
But what if I go to meeting with AVRT as my ammo against alcohhol. what if I attend AA and use what I need and leave the rest.
in other words can a person use AVRT and go to meetings once in a while specially that he made strong ties with some members. and tat I also brought in other alcoholics and explain to them the steps.
or could it be that evryting I wrote is my AV at work. lol

I think Soberlicious and Freshstart addressed this well on the AVRT discussion thread, where you asked a similar question:
http://www.soberrecovery.com/forums/...3-post309.html
Originally Posted by soberlious
I have friends in the RGM. I can do as I please with regard to meetings and groups because my abstinence is in no way tied to involvement or noninvolvement. I choose not to go to meetings for several reasons, but there is no reason I "can't".
http://www.soberrecovery.com/forums/...0-post310.html
Originally Posted by FreshStart
One of the tenets of RR is the belief in self, that you can quit drinking if you choose to, that you are sufficient to the task. To believe otherwise is to put a condition on your success, to think that you might fail if you don't do something or other. This is viewed as your AV looking for an out - AHA! You didn't go to your meeting today, no wonder you had a relapse.

So, keep your face to face contact, and do not sever your friendships or anything of the sort. To think that a failure to do that in order to 'follow AVRT' would cause you to fail in your sobriety, to me, is just more AV. As Soberlicious said, involve yourself or not with the recovery group movement, you have the power to get and stay sober in either case.

You can do this, NotInControl. I believe in you, it is up to you to believe in yourself.
You must take care of you. Whatever that entails, do it! It sounds to me like face to face would be of extreme value to you right now.
Were rootin' for you!

You are going to find mixed views on this. RR and AA are a bit opposed in the basic fundamental views. AA believes it is a disease and you are never cured but can recover - sort of like remission. RR uses self empowerment and a big plan to kill any thoughts of ever drinking and living a sober life. AA uses spirituality and a power greater than yourself to remove character defects through 12 steps that are continuous.

I have read both books and I practice AA, although RR sounds quite perfect. For me, my obsession is lifted with my step work and my life is improving with AA, so why change it - although I tried to switch. When I did start to change programs my bottom fell out - I don't think this was a function of RR but its what happened to me. I think it had more to do with questioning some core fundamentals and inevitably allowed a seed that I may one day be cured and could drink again - both programs discourage this thinking but its what happened to me.

In my opinion both have very strong merits. I like the meeting aspect, in spite of the time requirements. I like relating to other drunks and addicts who have walked the walk. But then you add in opinions from other ver opinionated drunks, which leads to people vs program. When I have a problem its usually personal views and not the AA program but the messengers can be quite discouraging.

I sort of think you choose one of the other given my experience of trying to change while in one - it unraveled a lot for me.

Good luck on getting out and sorry this happened to you. Things will improve for you and life is so much better when you rid yourself of this awful drug. If it helps, I had suicidal thoughts daily towards the end. I had even made plans and OD"ed" twice so when faced with leaving this World I was really scared and did not want to.

You are not alone - its the disease, illness whatever you want to call it and life is amazing once you can remove the booze and drugs.

| | |
| --- | --- |
| The Following 3 Users Say Thank You to jdooner For This Useful Post: | |
Member
Join Date: May 2012
Location: Colorado
Posts: 822
You do whatever you need to in order to stay sober. Where I live the only option is AA and if I felt like going I would go. When I first got sober I did go and it was nice the clapping when you get a chip and all.

I only got a 30 day chip and then lost interest but, I still carry that 30 day chip. You may hear a lot of things in the meetings that disagree with your idea of recovery... I know I did but, "take what you want and leave the rest" is true with AA.

I do warn you about mentioning RR or giving out your # to anyone at the meetings. I got my head bitten off after a meeting for bring up RR when one of the members was talking to me about why I was not doing steps..... despite being 3 months sober. She flipped out when I said I do not practice AA but, do practice RR.

The one person I gave my # to called me at work A LOT preaching "sponsor and meetings" so I had to eventually tell her to leave me alone. Then I felt bad going back to that meeting. Which sucks bc I really liked it.

Anyway just my opinion but, you can do both if you want.

Jess

I think it had more to do with questioning some core fundamentals and inevitably allowed a seed that I may one day be cured and could drink again - both programs discourage this thinking but its what happened to me.
JD, I believe we are cured when it becomes true that we never drink again. Unconditionally. No matter what, when, where, why, who or whow. If there is a cure for alcoholism, that is what it must look like. Never to be dependent on alcohol again.
Some programs might consider a cure for alcoholism to be an ability to drink in moderation, and in that sense, there is no cure that I am aware of. AVRT on the other hand flat out sees this as AV, by definition. That this sort of 'cure' might exist is nothing other than the thought of drinking again. The voice of The Beast. It's all over the place if you become able to recognize it.
As for changing programs, there are lots of folks that quit drinking along with ending their recovery group involvement when they saw how being sober freed them. They came to see their drinking ultimately as a choice between two outcomes, a choice they were prepared to make. And a choice they were able to make. To thine self be true.
However you end up, whatever path you choose, JD, I believe you are going to be alright. You can start believing this too, I should think. Onward!

Hears The Voice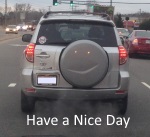 Join Date: Jan 2013
Location: Unshackled
Posts: 7,716
leaving the entire meeting - in other words, sometimes it turns out there was nothing in that meeting that I needed. That can be frustrating - hence the AV can be stimulated. I have learned to not let it bother me.

Be Well!

| | |
| --- | --- |
| The Following 3 Users Say Thank You to Nonsensical For This Useful Post: | |
Grateful to be free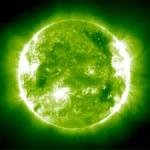 Join Date: May 2009
Location: Arizona
Posts: 3,681
Which program do you relate to more?

Do you have an AV? Do you feel like you need a HP to intervene, or that it is within you to never drink again?

I know people who make use of both but I think (totally my own opinion) that in early recovery (sorry, don't know how much sober time you have) it's good to pick a program and work with it. If it clearly isn't working, then find another, but sometimes too much cherry picking in early recovery seems to mess people up. Can get pretty confusing if there are a lot of conflicting aspects.

Glad you leaving the hospital and hope that you have smooth sailing ahead.

| | |
| --- | --- |
| The Following User Says Thank You to Threshold For This Useful Post: | |

| | |
| --- | --- |
| The Following 2 Users Say Thank You to fini For This Useful Post: | |
Currently Active Users Viewing this Thread: 1
(0 members and 1 guests)

Posting Rules
You may not post new threads
You may not post replies
You may not post attachments
You may not edit your posts
---
HTML code is Off
---