My AV tried it on today.
My AV tried it on today.
---
So this lunchtime after I picked up my son from nursery I decided to do a quick shop as tomorrow is busy and then on Friday I'm away for the weekend and then on Monday I start training for a new job.
We walked past the wine section and my AV said quite matter of factly, "You could get a bottle of wine, just one, for later."
No, I replied back.
AV, "But it's only £3.99 and you only need one. It's not like you're going to drink loads and loads if you only buy one."
Me, "No!"
This weekend will be a tricky one, particularly as my phone is ancient but I think I'll take my lap-top and check in over the weekend when I can. Luckily the people I shall be with aren't "friends" so there will be no expectations of me from them, well other than, "Joining in" which will probably include drinking. But I'm going to enjoy waking up sober and with no hang-over and being able to teach and join in with other workshops. I know my AV is in this paragraph but I'm onto it

Grocery shopping is tough for me. I'm counting my trips without purchasing alcohol the same way I'm counting my days. 7 days, 3 trips so far. Wasn't uncommon that I wouldn't make it past the wine section in the store. I've been entering muttering "I will not drink today". Best of luck this weekend!
Thanks ChrisBen. I struggled with the idea of going to the supermarket or the local shop and being able to resist (or not) the wine section. Wiser folk on the forum here advised me that I was always going to be around alcohol in stores and that if I changed my mindset then it wouldn't be an issue.

That little conversation with my AV this morning was pretty easy to have, and writing about it here was my way of acknowledging that. If you hiss, "I will not drink today you rats ****!" to your AV then you're in control. If you fearfully mutter "I will not drink today...." then it might still have you in it's grip. It's true, change your mindset and be in control and then the battle is dismissed.
| | |
| --- | --- |
| The Following 3 Users Say Thank You to misspond For This Useful Post: | |
That bell or bike person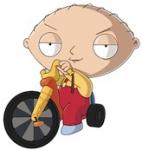 Join Date: Jun 2012
Location: london
Posts: 4,978
I think i was comfortable in the vicinity of alcohol , briefly in the supermarket after about 3 months , i guess were all different though .... In those 3 months it was'nt like i was going to run up grab it and drink it there and then , but it just made me really uncomfortable as it had been my daily habbit for a long time .

Bestwishes, m
The tricky thing is, at the moment my work is mostly paid cash (nothing dodgy I should add

) so I'm generally bank account poor and cash rich. So going to the supermarket is how I buy food (I prefer to see what I'm buying anyway and not let someone else put random things in my basket a lŠ an Internet order).
It would be easier to get the groceries without having to walk past the wine section but thinking about it now I did so today when I popped in to get the couple of things I forgot the other day. Onwards and upwards.
Member
Join Date: May 2012
Location: Colorado
Posts: 822
My AV is working overtime right now... I just moved, work is going well and everyone is happy. So, what are the thoughts in my head: How about trying moderation management or Harm reduction?

Uuuggghh.... just thought I'd throw that out there.
Have friends coming out to visit from the USA this December. Have not seem them for 5 years. My AV keeps telling me, just drink when they are here and when they leave you can stop again.

) ya right......
| | |
| --- | --- |
| The Following User Says Thank You to Stewart888 For This Useful Post: | |
I'm not in any actual 'danger' from walking down the wine isle but I'm occasionally surprised by a particularly excited utterance from my AV. Sometimes I'll be taken aback by an exceptionally good price on something I used to like (usually a Cabernet Savignon). It's just a split second deal that I quickly recover from, but it's kind of amusing.
Currently Active Users Viewing this Thread: 1
(0 members and 1 guests)

Posting Rules
You may not post new threads
You may not post replies
You may not post attachments
You may not edit your posts
---
HTML code is Off
---