New here, want opinions
Member
Join Date: Jul 2013
Location: Exton, Pa
Posts: 7
New here, want opinions
---
Hi, all! I am new here to SR. Quick history, I originally got sober 2001, stayed sober for 5 yrs. I was really involved in AA at that time, but stopped going to meetings, life got good...I got married, had kids and eventually drank again. I have never been a daily drinker, but was always obsessed with when was the next time I would drink. When I have drank (which has been about once every other month), I don't stop. Sometimes, I end up drinking 4-5 days in a row before stopping, usually because I have to go to work the next day. Repeat every 2 months and that's how things have been. All of my relationships suffer when I drink, and I sneak it every time. So, I'd like to know people's experience with alternatives to staying sober, other than AA... Id like to see what else is out there. Thanks in advance!
| | |
| --- | --- |
| The Following User Says Thank You to Kitty0210 For This Useful Post: | |
That bell or bike person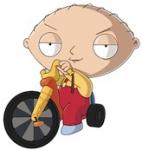 Join Date: Jun 2012
Location: london
Posts: 4,978
Hey kitty ,
I tend to work on having good mental health , seeing things clearly . I try to let resentments go , to live freely .

For me not drinking was one part of making my life as good as i could , i still work at the rest of it , just look in your local bookstore for self-help and you will find shelves full of information as you'll find online as well . read some of it , see what makes sence and start working on yourself .

23 months and going strong here ,

Bestwishes, m
| | |
| --- | --- |
| The Following User Says Thank You to mecanix For This Useful Post: | |
Member
Join Date: Dec 2010
Posts: 3,677
Hi Kitty, and welcome.

I have my own opinions about repetitive relapses, because I have done that myself. And I also can tell you what finally worked.

The trouble with "relapsing" is that you are not really "relapsing" at all. Even being so-called-sober for years does not make you a non-drinker -- if your mind is constantly on when and if you will ever drink again, you are merely a "paused" drinker.

The definition of "clean" can become a hot argument, so I don't want to start that here. You should be proud of those five years you were "paused."

For me, I had to finally "self-identify" myself as a non-drinker. I had never had any trouble considering myself a non-smoker, even during the few times I tried to smoke. I started thinking of drinking the same way. Once I had made the decision that I was no longer a drinker, as a newborn "non-drinker"I found it much easier to not drink, even with many people drinking around me.

I have been a "non-drinker" for over twenty years now. I am no longer "paused" and eventually it became effortless, or nearly so, to remain that way.

I have recently had to apply the same technique to opiates, after a heavy bout with serious surgeries.

These days, I am a "non-user of mind altering substances." I like the freedom that kind of self identification brings. No one ever questions why I don't use. I just don't.

By the way, I found AVRT after figuring out my problem for myself. I think it comes the closest to what I did for myself.
| | |
| --- | --- |
| The Following User Says Thank You to FormerBeerLover For This Useful Post: | |
Currently Active Users Viewing this Thread: 1
(0 members and 1 guests)

Posting Rules
You may not post new threads
You may not post replies
You may not post attachments
You may not edit your posts
---
HTML code is Off
---