trimpey, booze and cigs
trimpey, booze and cigs
---
Hey all.

I have been using AVRT/RR to great success to quit drinking. But I want to quit smoking as well, and I feel AVRT could be useful here.

But quitting smoking has always been very difficult for me, big surprise. I fear that if I fail quitting smoking with AVRT, this will give my drinking AV a huge playground to wreck havoc in.

Any thoughts/comments?

Thanks
| | |
| --- | --- |
| The Following 2 Users Say Thank You to dalouie For This Useful Post: | |
Hi. I didn't use AVRT to quit drinking, but I did for smoking. I always felt this was the tougher of the 2 addictions for me too.

There's a thread somewhere on this forum about how I got started, and then I sort of gate-crashed another thread too.

One of the big things I was worried about was that I would pick up a drink again too, like how would I ever cope without the both of them? All those thoughts are total AV bs.

From the day I made my big plan, I haven't smoked and its been couple of months now. More importantly, for the first time ever, I'm totally confident I won't do so again.

Go for it!
| | |
| --- | --- |
| The Following User Says Thank You to Jeni26 For This Useful Post: | |
Join Date: Aug 2011
Location: "I'm not lost for I know where I am. But however, where I am may be lost ..."
Posts: 5,272
I fear that if I fail quitting smoking with AVRT,
Fear, doubt...this statement is AV. Set the bar at 100%. There is no question that you can quit smoking. None.
this will give my drinking AV a huge playground to wreck havoc in.
of course your Beast will love it if you continue to smoke...but really the AV can turn anything into a huge playground. Right now, as we type, it's playing on your fear. So what...remember dude, it can say what it wants...
you're the one with the hands.

So glad you are ending your addiction to cigarettes. I feel amazing since quitting a year ago. First two weeks were physically and emotionally a challenge, but that's cool. I've done hard before and so have you. You got this. I'm excited for you.
Cigarettes have turned out to be the most miserable substance to quit, I still have big cravings for a fag, however, I am a little over a year off the nasty beast. I failed for years to quit cigarettes but it can be done Dalouie. Rootin for ya.

| | |
| --- | --- |
| The Following User Says Thank You to neferkamichael For This Useful Post: | |
Repeating what Soberlicious said for emphasis. You have been through the AVRT deal before and found it a bargain. You already know how fearing failure and having self doubt fit into the AVRT framework. If you are going to use AVRT for quitting tobacco, then you'd best get at it and toss that doubt into the same pile of garbage where the thoughts of smoking ever again sit, twisting hankies and whining pitifully.

Are you aware that you are 100% badass? You already know what to do here and that you will succeed, so let me offer congratulations in advance because I am confident in you too. Well Done!
Hears The Voice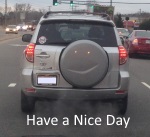 Join Date: Jan 2013
Location: Unshackled
Posts: 7,716
Cigarettes are an insipid addiction. I quit 20 years ago, but it was tough. First I quit buying them, but would bum regularly off smoking friends until they started griping about my mooching. Then I started picking through the ashtrays at work, salvaging a longer butt or two. When someone caught me doing that I was mortified with embarrassment and finally quit.
Since quitting drinking I have taken up cigar smoking. Gives my hands and mouth something to do when I am sitting on my deck.

Currently Active Users Viewing this Thread: 1
(0 members and 1 guests)

Posting Rules
You may not post new threads
You may not post replies
You may not post attachments
You may not edit your posts
---
HTML code is Off
---