Starting over. Eek!
Starting over. Eek!
---
Hello, I have been mostly sober over the last month but had two major slip-ups this week. I got totally drunk. I was so stupid. I am so embarrassed by behavior. The beast was wicked (and so was I).

I promised my family I would stop. I am committed to get better. I am looking into reasons for my addiction. I just don't know when to stop.

Any advice for a newbie with a relapse?
| | |
| --- | --- |
| The Following User Says Thank You to ToddE1 For This Useful Post: | |
sorry to hear of the setback, 1st.
for a long time , i used to think that i needed to understand/know the reasons i drank; that i couldn't quit unless i knew/understood the WHY of drinking.
then it hit me that what i really needed to know was the WHY of wanting sobriety. that that is where the focus needed to be.
lots of time to figure out
"....reasons for my addiction."
not sure the reasons for addiction will ever be known to your satisfaction anyway

I just don't know when to stop.
hm...really? for me the truth wasn't that i didn't know when...the truth was something rather different.
no advice; just stuff to think about. if you want.
| | |
| --- | --- |
| The Following 2 Users Say Thank You to fini For This Useful Post: | |
I bit the bullet and just subscribed for a month at RR - been putting it off. It is scary stuff when you recognize The Beast in you and how prevalent it really is.

I am ready for The Big Plan- I never want to feed The Beast again. It just makes me sicker and worse each time.
Thanks Fini and Todd. Yes, reasons for being sober are more important to focus on; what a great point! I feel that the main reason I drink is because I just don't want to stop. Or, The Beast does not want to stop; it is very clever.

I hope to stay in the driver's seat for the rest of my life. I will never drink again; that is my mantra. I am thankful for this site and this forum. I just never understood the "one day at a time" deal. I don't want to drink. I am saying "never again" or "not for 200 years." Drinking is bad for everyone and I want a better, sober life. I was a lot happier being sober.
biting bullets sounds horrid, of course, and a good dental plan would be beneficial at this point...seriously: good for you on doing something concrete and getting beyond putting things off.

yes. it IS scary stuff when you see the prevalence and the extent of the reach.
Hears The Voice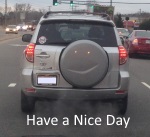 Join Date: Jan 2013
Location: Unshackled
Posts: 7,753
what addiction means
is much more important than
why I am addicted
.
Being addicted to alcohol means that part of my own brain will attempt to deceive me into believing I need alcohol, and that I don't really have a problem with alcohol. Part of my own brain is happiest when I am behaving in a manner completely contrary to my prosperity and survival. That part of my brain will go to great lengths to convince me to act in a manner I know to be destructive.
That's really powerful stuff. ([So powerful, I will use the redundant expression
'my own'
twice to explain it.

]
That part of the brain is actually several parts of the brain. They all have fancy Latin names, but we AVRT practitioners use the short-hand expression 'Beast' to encapsulate them. The beast can ABSOLUTELY be kept in check by the part of our brain that has reason, logic and inhibitions. That part of the brain can exercise EXECUTIVE CONTROL over the beast anytime we
decide
to do so.
You can do this.
Best of Luck!
Nonsensical, I thought that figuring out the "why" is so compelling and necessary to my own recovery. I think I drink because it feels really good.

The other repeating pattern I see, is that in general, I have poor executive functioning. When I am sloshed, my ability to make logical decisions is non-existent. But when sober, I still have a lot of trouble. In general, I am late for appointments, scattered, disorganized and I am an accomplished procrastinator. I think that is the real thing for me: procrastination. It is the same as drinking - short-term gain for a long-term loss.

I know that my son has a lot of trouble with executive functioning and I have suspected for a long time that he may have ADHD, which as I understand it, is just poor executive functioning.

In any case, this realization may help develop a skill that has been weak for all of my life, and perhaps, it will be a powerful tool to fight my addiction to alcohol.
Hears The Voice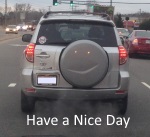 Join Date: Jan 2013
Location: Unshackled
Posts: 7,753
As for the rest, I would differentiate between the executive function of being organized and being in control of primitive urges. earlier today the IT guys came to 'upgrade' my computer - which, of course, left it inoperable for most of the morning. One fellow was not too polite about my complaints. The primitive part of my brain was visualizing how my scissors might look sticking in his arm.
My desk is a mess, but he remained unscathed.

I have a sense of the destruction those primal urges can have. I am in the midst of doing disaster clean-up from my last relapse. Good God! I had no idea I drank so much. Sick, just sick! I am lucky to be alive.

The AV was making some rumblings this morning and finding those empty bottles was enough to cast The Beast back into submission. Drinking is so unbelievable stupid.

Thanks for the support, all!
Member
Join Date: May 2012
Location: Colorado
Posts: 822
Hi 1st,
RELAPSE..... well I chose to drink 6 weeks ago after being sober for 5 weeks. Here is how it went:
1st glass of wine- felt pretty good.
Half bottle down- starting to worry that I wouldn't have enough wine. Felt a bit on edge.
Last few glasses- Well I remember very little however I do remember calling my family and crying a lot. Quite miserable.

None the less the point is... I took that to mean that apparantly I am not having a great time drinking. My beast loves to drink. In fact it was all over me about how fun it would be to have had some last night.

Keeping that "wine night" in my memory has helped me immensly. My advice is learn the best you can from it and dont drink again NO MATTER WHAT. Take it for what its worth though. I am a newbie too. jkb
Currently Active Users Viewing this Thread: 1
(0 members and 1 guests)

Posting Rules
You may not post new threads
You may not post replies
You may not post attachments
You may not edit your posts
---
HTML code is Off
---