Back again
Member
Join Date: Mar 2012
Location: NY
Posts: 14
Back again
---
About 13mos ago I posted on SR, and was just starting my recovery from alcohol abuse which was a big surprise to everyone especially my wife who, didn't have a clue I was drinking so much. I was a very lucky, functioning alcoholic who could hide his abuse very effectively. My motivation to quit was the visualization of me taking swigs of vodka, scotch, and other available hard liquor straight from the bottle when my wife wasn't in the room...It frightened me, and filled me with self loathing etc.
Anyway, I quit drinking for approx. 5 mos. and then, i started drinking in social situations in a very responsible manner. Well, as typical, I started drinking more and more, and while, never exhibiting behavior which could be discerned by my friends and relatives, I started again with taking drinks straight from the bottle, but this time, I slipped up and my I was confronted by my wife after noticing a new bottle of scotch, 3/4 empty with a loose cap. At first I defended myself and realizing I had no legs to stand on I admitted to once again, abusing alcohol, and admitting to her I had a problem. She was devastated. She explained to me once again, how she grew up with parents who were alcoholics, and now she is in the same situation again. I was ashamed of my behavior, and to put this long story short, I stopped drinking, and realize that I cannot control myself with alcohol.

I know the hardest thing for me will be the uncomfortable situations which I will be in when we socialize. We are very active retirees and alcohol is always involved, mostly wine. So I hope this time, I can be more successful, perhaps dwelling on the health and mental benefits my sobriety will provide me with...
| | |
| --- | --- |
| The Following 3 Users Say Thank You to 26thw For This Useful Post: | |
Canine Welfare Advocate

Join Date: Sep 2010
Location: Norfolk, VA
Posts: 10,803
So, avoid these uncomfortable social situations until you feel stronger in your recovery. You can still stay active. Just pick find activities that aren't alcohol related.
This may mean avoiding some of your friends who still drink. But in the short term, your sobriety (and the relationship with your wife) is more important than being social butterflies.
Good luck.
| | |
| --- | --- |
| The Following User Says Thank You to doggonecarl For This Useful Post: | |
26thw,
what Carl said above.
welcome back.
and i have a sneaking feeling if you look a little harder, you'll find retirees who don't drink. and activities they engage in.
as soon as i'm retired, i'll be one of those

just saying: it's good you know where you expect your difficulties to be, so you can prepare, preplan and/or find alternatives.
some of the things you did to stay sober the initial few months will be of use again, i'd think.
| | |
| --- | --- |
| The Following User Says Thank You to fini For This Useful Post: | |
Member
Join Date: Mar 2012
Location: NY
Posts: 14
Thanks for your support. Look forward to reading more posts (for encouragement) and will continue with the activities which make me healthy. My original technique for helping me quit was AVRT, and I am paying attention once again to my beast within.
Not The Way way, Just the way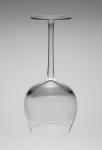 Join Date: Jan 2012
Location: US
Posts: 1,414
Only speaking for myself, I found when I abandoned any program (SMART, Steps etc) and did not have an immediate replacement I relapsed. I don't need to live a program but I do need those changed thoughts etc.
Welcome back.
| | |
| --- | --- |
| The Following User Says Thank You to shockozulu For This Useful Post: | |
You know, I just realized how that sounded. What I meant to convey is I stopped drinking by utilizing AVRT. Geez, thanks for pointing it out. Not a good communication mistake to make.
ETA: just for complete disclosure I relapsed after 13 years without drinking. 8 of those years were utilizing a RGM. I drank another five years before finding SR and members sharing about RR/AVRT. I have not had a drink since the night I joined here and am now permanently abstinent.
Member
Join Date: Mar 2012
Location: NY
Posts: 14
Went out to dinner last night with some friends visiting from NY and with some of our new friends here and couldn't help but notice who drank what, and how I wasn't the only guy in the group who wasn't having an alcoholic drink...later we came back to the house, played ping pong, cards, and hardly anyone was drinking alcohol. Funny how you notice things when you're sober (fini is so correct). It wasn't too hard for me, just kept telling myself how I wasn't a drinker anymore, so any desire to drink, had to be a desire for something else. I know there will be harder times ahead, but it feels good to have this one behind me.
| | |
| --- | --- |
| The Following User Says Thank You to 26thw For This Useful Post: | |
26,
yes, looking "behind" the desire to drink was a tool i used whenever the seeming desire popped up. after the first little while not drinking, it was obvious that the urge had stuff "behind" it. at the very least associations and habits.
mostly, though, i go for finding the feelings that provoked that particular urge.
and then from there...

you'll find your way, 26.

good going on last night!

yep, lots of people around who don't drink, and oh-how-weird: people CAN have fun without it.
it takes time. trying new things. learning yourself in a new way, so to speak.

keep going
Currently Active Users Viewing this Thread: 1
(0 members and 1 guests)

Posting Rules
You may not post new threads
You may not post replies
You may not post attachments
You may not edit your posts
---
HTML code is Off
---