Fallen
I have no magic spell for you either, Trachemys. You don't need anything you don't already have, ruby slippers check, good to go.

I guess I am saying you already have everything you need to live your life and make it all that it can be. That will only happen when you decide to become all you can be. It is waiting for you, just say yes.
Sorry for you, Trach. I know this feels really, really bad.

But nothing is lost, so long as you keep yourself safe, and something may even be gained if you can dissect this later for future use.

Whatever you decide to do, I hope you stick around. I like reading your posts, and I look forward to seeing your life get better.
| | |
| --- | --- |
| The Following 3 Users Say Thank You to SoberKnitter For This Useful Post: | |
| | |
| --- | --- |
| The Following 2 Users Say Thank You to jkb For This Useful Post: | |
Not The Way way, Just the way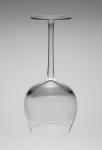 Join Date: Jan 2012
Location: US
Posts: 1,414
As an adult in my right mind, when I took that first drink again, I never thought I was about to fall. And afterwords, I didn't think I had fallen.
I had decided to take a chance. Again, hoping and working hard towards the goal that nothing bad would happen this time, because I wanted the pleasure very strongly (Beast strongly), but I didn't want the negatives. So, when I came out the other end of the drunk, and waited to see what chips would fall, I felt relief if none did, and IT would bide time until convincing me to make the next gamble.

Usually it worked out OK. But these episodes didn't help me towards quitting for good. It was only when bad things happened while drinking that my better thinking would jerk forwards towards knowing, even more-so, that I really ought to quit for good. AVRT wasn't around at the time, and it took some serious bad things to happen for me to finally decide to quit for good. If AVRT had been put in front of me, I might have quit earlier. I don't really know.

So, my philosophy is not to hope anything bad happens to you so that you might quit sooner, but that maybe you will find some information here useful, and to hope that you achieved what you wanted while "in the cups" (as they used to say in early America).
Member
Join Date: Mar 2013
Location: Florida
Posts: 1,678
Originally Posted by
BackToSquareOne

One of the greats! Thanks for the comedy (and actually really great advice).
Trachemys- Stick with it. I wish it were as easy as yelling Stop It but it's one of the hardest things in the world. Be gentle with yourself and stay with us.
| | |
| --- | --- |
| The Following 4 Users Say Thank You to mecanix For This Useful Post: | |
Originally Posted by
trachemys

God, this is so true. The part about seeing the sun just made me cringe. I never, ever want to live through that again. You don't have to either, trach.
| | |
| --- | --- |
| The Following User Says Thank You to SoberKnitter For This Useful Post: | |
Currently Active Users Viewing this Thread: 1
(0 members and 1 guests)

Posting Rules
You may not post new threads
You may not post replies
You may not post attachments
You may not edit your posts
---
HTML code is Off
---