Funny Things My AV Said Today
Not The Way way, Just the way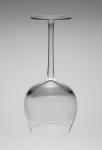 Join Date: Jan 2012
Location: US
Posts: 1,414
Originally Posted by
silentrun

Thanks for commenting on that. I am hitting a wall or something. I just past the 4 month mark (one slip that made me ill) All of a sudden I am having these craves that come and then break. Deep physical tension and I wasn't ever physically addicted. I have been stalking this page again. Your comment makes me think I have something to learn at this point not just something to endure.
There are lots of threads here with various levels of AVRT discussion. But even threads with no AVRT discussion can be used to practice AVRT.
I keep asking myself "Then what?" Go out and get drunk "then what?" I went and looked for some inspirational quotes. For me the day I quit it was like someone just picked me up and pointed at the door for me. I didn't even know there WAS a door. All I could think was RUN. Found this quote "Last thing I remember, I was
Running for the door
I had to find the passage back
To the place I was before
'Relax,' said the night man,
'We are programmed to receive.
You can check out any time you like,
But you can never leave
Its a cold and its a broken hallelujah.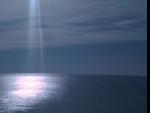 Join Date: Aug 2011
Posts: 2,884
You got in a fight with your teenage daughter because she's a, we'll , dramatic teenager. You are tired. Spent. Drink.

Your scared because of the weather. Drink.

You only started this as a test. You know full well you are going to that huge party next Friday and your going to drink there. Just drink now.

Your overworked. Drink. Your husband does not fight fair. Drink. Your mom depends on you for everything. Drink. Your dog is an anxious mess. Drink.

I told it to bug off. Tonight was a little tougher than others.
Member

Join Date: Apr 2013
Posts: 5,439
"Your comment makes me think I have something to learn at this point not just something to endure. "

I think when we put the effort into recovery, we learn how to live happily without the alcohol. Looking back on it, drinking and all of the negative things it brought with it was something that I endured.

Sobriety is a place when I can do more than that. I can thrive here and grow if I choose to.

Try to find something else to relieve the tension. Exercise helps a lot. Yoga or a run maybe. And you will likely discover those things to be more fulfilling than drinking.

Sobriety is something to delight in and have fun with. It is something to be grateful for. Every morning not hungover is something to be thankful for. Every night spent where you wash the dishes rather than passing out drunk is something to be thankful for.

I wake up every day thankful that I'm not drinking. I am too grateful for my sobriety to think of it as something that I endure. Each day is a gift.

Just my thoughts, of course.
Thanks DG0409, I now understand what people mean about being in recovery and just being sober. For the last week or so it comes on then it breaks then comes on again. Alphaomega must be in my house. All except for the test part. This is not a test. I am way way past the testing part. Interestingly the teenage daughter combined with the anxious dog is what lead to me being in a situation where I was allowed for a brief moment to see the truth. Don't get me started on my mom.
| | |
| --- | --- |
| The Following User Says Thank You to alphaomega For This Useful Post: | |
Freezeframe because I felt like I was in a movie and someone hit pause right before the killer axed me to death. I realized I didn't want to contain it anymore. Is all I wanted to do was drink. All in or all out here we go.
Member
Join Date: Apr 2013
Posts: 669
My AV said as I was driving to an AA meeting and felt a little guilty leaving my dog (katie) alone since she's home all day by herself: "Katie was better off when you were drinking because you were home all night." After I thought about that I literally laughed. LOL
| | |
| --- | --- |
| The Following 3 Users Say Thank You to Sinderos For This Useful Post: | |
| | |
| --- | --- |
| The Following User Says Thank You to Pedro1234 For This Useful Post: | |
My AV today - "You felt so good looking at your son this morning, you have this feeling that you won't feel the guilt and shame that's dogged you for years since he's been born and you drank so much. But you have friends coming over today who love to drink with you - just have a little to celebrate this." FOH Beast. Not today, not now, never.
| | |
| --- | --- |
| The Following User Says Thank You to MyTimeNow For This Useful Post: | |
Member
Join Date: Jan 2013
Location: US
Posts: 38
I just started reading RR on Saturday. Our only grocery store is closed on Sunday. The only thing I really needed was milk (for coffee only not feeding the brady bunch). I started making a list of things I could get since I'm eating healthier fresh stuff lately. When I realized what I was doing I stopped. Threw the list away and stayed home. The wine aisle was calling me. I was definitely going to get wine. Just tuck it in the basket with the produce and healthy stuff. That was my first realization of AV I think. I really didn't need to go to the store. I picked up milk at the gas station store on Sunday. Tricky sucker.
I was told by a long time "1st letter 1st letter" member that I don't have any addiction if I don't use the 12 steps to stop drinking. I agreed, no addiction here, just a choice not to listen to my lizard brain telling me it wants a cold beer.
| | |
| --- | --- |
| The Following User Says Thank You to whipster For This Useful Post: | |
Currently Active Users Viewing this Thread: 1
(0 members and 1 guests)

Posting Rules
You may not post new threads
You may not post replies
You may not post attachments
You may not edit your posts
---
HTML code is Off
---