Advice on Handling People Who Want to be Helpful
Originally Posted by
soberlicious

I definitely think that everyone should take their own road. However...the concept of "whose life is it anyways?" well, when you have a commitment to a partner and especially to children, it's not just "your life" per se. I have an important commitments to those I love to be trustworthy, to be counted on, to keep my word.
Yes, of course though, commitments to others are only important and considered seriously valuable AFTER commitments to self about permanent sobriety are well established. The other way around rarely works well, all else being equal, is my experience.
Hears The Voice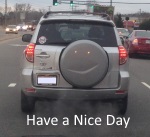 Join Date: Jan 2013
Location: Unshackled
Posts: 7,753
Indeed. 7 weeks ago when I was at bottom (emotionally) I offered her the option of dictating my treatment plan. I had made attempts for 20 years to get relief - all of it involved sitting on some folding chairs, and it had been ineffective. She is well aware of this. She was leaning toward 1 on 1 addiction counseling when I discovered AVRT. I expressed an interest in going this route, and she has gone along with it.
The new recommendations are not coming from my wife. They are coming from people who just learned about the issues and are not up to speed on my past efforts. It's all new to them, and they seem to think it is new to me. It's not new to me. I would like to let them know I appreciate their concern, but I have a plan, it's nothing they have ever heard of before, but I know it will work. I'm not in denial about my problem. The problem could not be more clear. I am not even capable of a single safe night of wanton drunkenness. Me swallowing alcohol would be as irresponsible as handing a loaded firearm to a 5-year-old. I don't know what will happen, and tragedy is possible any second. I should never drink again. That's why I never will.
And to clarify - my wife's bags aren't packed sitting by the door. That's not what I meant by "laying the groundwork to leave me" if necessary. She simply wouldn't feel right leaving me and announcing my problem on the same day. She needs to make people aware of it now so that she doesn't look like she abandoned me at the first sign of trouble if it persists. She is a manager. She's quite good with expectations and perceptions.

She is also the best thing in my life. Last night the insomnia was raging. I could not get comfortable and my mind was racing. At 5 a.m. I went back to bed and leaned up against her back. I could smell her and feel her skin. My mind quieted and I was able to get back to sleep for a short while. That says it all right there, I think.
And seriously, I appreciate the thoughtfulness in this thread.
Member
Join Date: Feb 2010
Location: NJ
Posts: 20,458
I like to hear good news. You are very fortunate and Mrs. Nons. sounds like a smart woman (with true patience).

we don't always do what is the smartest thing...but we learn from our mistakes. NEXT friday evening, reward yourself with a bacon, lettuce and tomato sandwich on toast, with full fat mayo....and a TAZO Passion tea...(soooo good)!
| | |
| --- | --- |
| The Following User Says Thank You to Fandy For This Useful Post: | |
Join Date: Aug 2011
Location: "I'm not lost for I know where I am. But however, where I am may be lost ..."
Posts: 5,272
Oh well, then that's a whole different ballgame, Non. If it's not your immediate family, then I would simply thank others for their input. period.
Originally Posted by nonsensical
I could smell her and feel her skin. My mind quieted and I was able to get back to sleep for a short while. That says it all right there, I think.
It absolutely says it all.
Others may disagree, but I do think one can get and stay sober out of commitment to loved ones. Once the morality of it hit me, it changed something inside me. I want to be a woman of integrity. and so I am.
Dear Non - So much good stuff has been said here already - it's a great thread you started.

I just want to say - I love your humor (never too early) and self awareness. It's heartening to know you are on your way to getting it right this time. We are with you.
Currently Active Users Viewing this Thread: 1
(0 members and 1 guests)

Posting Rules
You may not post new threads
You may not post replies
You may not post attachments
You may not edit your posts
---
HTML code is Off
---