The Beast in Me
The Beast in Me
---
A couple of people have mentioned my signature. It's from my new theme song. Since everyone may not be a Johnny Cash fan:

Beast in Me Lyrics

Written by Nick Lowe.


The beast in me
Is caged by frail and fragile bars
Restless by day
And by night, rants and rages at the stars
God help the beast in me
The beast in me
Has had to learn to live with pain
And how to shelter from the rain
And in the twinkling of an eye
Might have to be restrained
God help the beast in me

Sometimes
It tries to kid me that it's just a teddy bear
Or even somehow managed
To vanish in the air
And that is when I must beware
Of the beast in me
That everybody knows
They've seen him out dressed in my clothes
Patently unclear
If it's New York or New Year
God help the beast in me
The beast in me
| | |
| --- | --- |
| The Following User Says Thank You to trachemys For This Useful Post: | |
Not The Way way, Just the way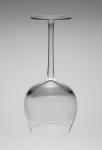 Join Date: Jan 2012
Location: US
Posts: 1,414
The Beast of RR is the presence of the desire to satisfy the old appetite within a NON-inebriated addicted drinker. Once IT got YOU to drink, the Beast of RR evaporated, only to re-condense upon your returning to your right mind.

Drunken behavior is, of course, very beastly, but that's not the Beast driving the AV.

From reading the lyrics, it seems he's writing about both concepts of beast.
Currently Active Users Viewing this Thread: 1
(0 members and 1 guests)

Posting Rules
You may not post new threads
You may not post replies
You may not post attachments
You may not edit your posts
---
HTML code is Off
---