AV in my sleep?
Hears The Voice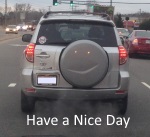 Join Date: Jan 2013
Location: Unshackled
Posts: 7,716
AV in my sleep?
---
I laid 120 sqft of tile yesterday, which I found physically demanding. Afterwards I was tired and a bit achy. My AV became especially active, letting me know that a few beers would be very soothing. He was right, of course, a few beers would be soothing in that situation - to a normal drinker. Unfortunately, being soothed by a few beers is not how it would have ended for me, so I told him "no". My mood was impacted by it for a few hours, though, as I felt sorry for myself that I can't be a normal drinker.

Fast forward to the dream I just woke up from. In my dream I was filing papers into a file cabinet. The papers represented levels of effort, and the drawers were compartments of my life. I was explaining this to someone (generic person, no one I knew) as I filed. I was filing lots of papers into my "sobriety" drawer - which was one of the smallest drawers in the cabinet. I was explaining to whoever I was with that I was putting a lot of effort into a drawer that was not very significant. "Wasting effort" as it were.

Does the beast attack in our dreams? Sure seemed that way, but I haven't heard it mentioned before.
| | |
| --- | --- |
| The Following 4 Users Say Thank You to Nonsensical For This Useful Post: | |
Hi Nonsensical, I have had significant dreams that could be interpreted later all my life. I find it useful to peer into my subconscious and see what is really going on in there. In this case it seems to be suggesting a lack of faith in yourself because it will all be wasted effort. It's not a prediction, it's your mind expressing your doubts. I think dreams are fortunate when they can warn us like this.
Or maybe it was just AV playing up!
| | |
| --- | --- |
| The Following User Says Thank You to FeelingGreat For This Useful Post: | |
A simple guy making his way

Join Date: Apr 2012
Location: Maine
Posts: 7,862
I cannot say that I have seen AV lurking in my dreams. But it's very disturbing to me when I have drinking or drug dreams.

To dream of lighting a crack pipe and inhaling hard and to wake up from that is upsetting. But I let that wash over me and move on. A lot like you are doing.
Beasty dreams-ssss! Nas-ssss-ty they is-sssssss. They won't give us our precious-ssssssss.

Sounds like your beast is pulling out the stops, nonsensical. A good sign, I take it, it says that it is desperate. Too bad for it, as they say.
Galatians 5:13
Join Date: Sep 2009
Location: Tampa Bay
Posts: 329
Interesting thread as I had almost an opposite dream the other night. An old friend, who was a former drug and drinking buddy passed away a couple of years ago from alcohol abuse. He showed up at a trailer in my dream. Took a huge amount of drugs, stashed in a shelf too high for me to reach. He hooked the trailer up to his truck and said he was going to Alaska and would never see me again.

Kind of creepy actually, but I can't help but take it as a good sign. Either that or my AV is using it to try to set me up.
| | |
| --- | --- |
| The Following 2 Users Say Thank You to markinsf For This Useful Post: | |
Join Date: Aug 2011
Location: "I'm not lost for I know where I am. But however, where I am may be lost ..."
Posts: 5,272
Yeah...Non you're impenetrable awake, so it makes sense it would try to plant doubt in your sleep. Another foiled attempt...it must think you're dumb!! It will stop doing that.
Hey Non. I just saw this thread now. I posted about an AV/Beast dream at the beginning of the month. It really creeped me out.

I took a nap and dreamed I was walking "home" when my AV/Beast came after me, in the form of 7 punks (four in front of me and three behind me). I went around a corner and there was a huge heavy metal picnic table which I picked up and swung around like it was made of toothpicks. Sooooo weird and I woke up shaking.

I mean, I scared the crap out of these punks (AV/Beast) but the fear, before I picked up a 300 lb picnic table like it weighed 5 pounds was, well terrifying. Also, I clearly remember a bunch of people standing in their "homes" looking out the window and watching this unfold.
| | |
| --- | --- |
| The Following 2 Users Say Thank You to Received For This Useful Post: | |
Currently Active Users Viewing this Thread: 1
(0 members and 1 guests)

Posting Rules
You may not post new threads
You may not post replies
You may not post attachments
You may not edit your posts
---
HTML code is Off
---