How to "Break Up" with a therapist?
Member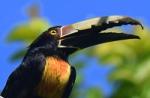 Join Date: Nov 2012
Location: Central America
Posts: 4,063
How to "Break Up" with a therapist?
---
Thanks for your support everyone, it's been nice to hear from people lately. I am having a few confusing times, but nothing serious regarding a relapse or anything. Just trying to find my niche.

So I have been seeing an addiction therapist for a few weeks. Our last appointment was supposed to be Monday, and she called 2 hours before the appointment to cancel. Weird - I can see ME doing that, but not her! She has this cancellation policy too for her patients, which is 24 hours in advance, which she made very clear to me upon our start....kinda crappy but that's not the real issue.

She is not only a therapist, but also a marriage councilor and a "licensed HypnoTherapist". This is a bit off-putting, as I am a science and results-based person when it comes to my addiction. I have done stuff like that before and it's not my thing. Anyway, she is kind of elderly, and I can tell she's not quite in touch with a lot of things that I'm dealing with. She also can treat me like a child - she says things like "oooh, you're a little sneaky one" when I was talking about hiding my feelings, etc. She has me do homework and exercises that I did while in treatment, and while repetition is okay, I am looking for new ideas and inspiration. She also gave me a sheet of paper copied from a book written in 1980 and asked me to study the information. It was somewhat relevant but I'd seen it before, and once again it was helpful but not eye-opening.

In short, it's not a great fit. So I am moving on to a psychologist and a new addiction therapy plan in addition to getting involved in RR and AVRT stuff.

I used to "break up" with professionals like this by just not showing up. It's my MOA and not a good one. But I feel weird talking to her about not wanting to see her anymore. Do I tell her I'm feeling better and thanks for everything but I'm done? Should I say I don't think it's working out? I think the best way would just be to keep it short and sweet, thanks for everything but adios. Anyway, feedback is helpful if you have any. Gracias.
| | |
| --- | --- |
| The Following User Says Thank You to bigsombrero For This Useful Post: | |
I've had to do this and I just told her that I appreciate her time, but I think I need someone a bit different. They know it's not always a perfect fit and my first therapist encouraged me to keep looking until I found someone I felt comfortable with. Turns out, after trying two others, I went back to the first therapist and it worked out just fine.
| | |
| --- | --- |
| The Following User Says Thank You to suki44883 For This Useful Post: | |
I shopped around for a therapist before I decided on the one I'm seeing now. We basically interviewed each other and so far I think it's a great fit. This was important because I am recovered from alcohol via RR/AVRT and needed someone on the same page.

I have in the past been in your situation and honestly I "broke up" by seeing the therapist one last time and then not rescheduling for a follow-up. Inevitably the phone call came reminding me I needed to schedule an appointment at which point I let them know I had chosen the care of another practitioner.

Maybe that wasn't the best way to do it but it made the transition a lot easier...for me.
| | |
| --- | --- |
| The Following User Says Thank You to Received For This Useful Post: | |
Member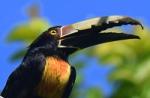 Join Date: Nov 2012
Location: Central America
Posts: 4,063
Thanks all. I called and left a voicemail, how easy was that!!!? Oddly, she called back saying "I'm not sure who this is, but I noticed I got a call on this line...call back and tell me who you are." Of course I did leave a message but I guess she didn't listen to it. Just another example of the kind of flaky behavior that's been under my skin. Either way it's good to keep it professional and not make a big deal. The search continues....
Member
Join Date: Jan 2013
Location: Chicago, IL
Posts: 28
Hey Big,

I'm here in Chicago with you. I have also been in that situation. Shopping around is your best bet. It took me a while to find the right one but I am happy I found her. She works with alcohol and drug related issues. Feel free to pm me and if I can help you out I'd love to. She has helped me get off the hooch and is also skilled in a lot of different approaches.

Get at me buddy.
She was a dear dear woman, but her
slow
measured
way
of speaking
was just not effective for me during my more anxious moments. Ey yi yi. Drove me nutz.

So I broke up with her. I thanked her for everything she had taught me and told her that I would be working with another therapist. It was her training that was letting me assess the situation and make a good decision. She was obviously shaken by it, but I just and smiled and nodded, and thanked her again.

The next guy was just the right one for me. So, keep looking until you find that fit.
Currently Active Users Viewing this Thread: 1
(0 members and 1 guests)

Posting Rules
You may not post new threads
You may not post replies
You may not post attachments
You may not edit your posts
---
HTML code is Off
---