Study: Guilt vs. Shame and their effects on alcohol recovery
Member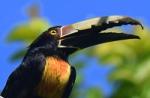 Join Date: Nov 2012
Location: Central America
Posts: 4,063
Study: Guilt vs. Shame and their effects on alcohol recovery
---
Read an interesting story today in the Science Daily. Says that people who feel guilty seem to have better recovery rates than those that feel shame. Guess there is a significant difference in those feelings. Here's a link to the full story.
Shame about past alcoholism predicts relapse and declining health in recovering alcoholics
Some interesting tidbits:
"The study, conducted by researchers from the University of British Columbia, shows that behavioral displays of shame strongly predicted whether recovering alcoholics would relapse in the future."
"Feeling guilt about previous behavior, as opposed to shame about being a "bad" person, may be an important component of recovery."
"How much shame participants displayed strongly predicted not only whether they relapsed, but how bad that relapse was -- that is, how many drinks they had if they did relapse,"
| | |
| --- | --- |
| The Following 2 Users Say Thank You to bigsombrero For This Useful Post: | |
I thought shame and guilt were essentially the same thing. I did some reading about this and learned:

In the psychology/psychiatry world:

Shame = I am bad
Guilt = I did something bad

If I apply this to my own life it explains a lot. I have a DUI in my past and was arrested in front of my family. I knew I had done something horrible and never again had a drop of alcohol before getting behind the wheel even though it was several years before I quit drinking for good. I didn't feel guilt (or shame to be honest) about drinking so I didn't stop. It took overhearing my kids talk about my drinking for me to feel guilty enough to actually quit.

What a terrific article.
| | |
| --- | --- |
| The Following User Says Thank You to Vlad For This Useful Post: | |
Currently Active Users Viewing this Thread: 1
(0 members and 1 guests)

Posting Rules
You may not post new threads
You may not post replies
You may not post attachments
You may not edit your posts
---
HTML code is Off
---