Worst drunk ever starts again
Worst drunk ever starts again
---
HI all,
I thought I would start a new thread as the other one is long. After falling off the wagon I got up to astronomical levels of drinking....

Well I made it through the first 24hours.... the first few kicking crying and screaming, but then I remembered enough RR to start isolating the ******* beast and just breathing him out rather than listening to him.... after a good long cry and a truck load of valium I got through the first night.... this morning detox was in full swing, bit more valium and I seem to be ok now.. even got on the treadmill.

My RR book is at home! but there is enough on here and everyones posts for me to catch up on... I havent had to start any "groups" yet, i.e SMART or otherwise, so I have no idea what program is about. I figure I'll listen and merge it with RR in whatever way works for me.

I have moments of elation that I am free, gratefulness to this wonderful (and fancy) rehab where everything is done for me, but also pangs of cravings that nearly kill me.
| | |
| --- | --- |
| The Following 3 Users Say Thank You to Quinnleigh For This Useful Post: | |
Member
Join Date: Dec 2012
Location: Des Moines IA
Posts: 379
If what you were using to stay comfortably sober didn't work out well, then the obvious path is to find something that works better for alcoholics, even one that you like far less than the one you did like a lot but wasn't effective.

At some point you may find as I did after some years of experiencing what you're experiencing, results will become more important to you than the methods used to obtain the result you desire.

The negative is that spot feels really awful. Hope something else you like a lot will turn the trick before you get there.
| | |
| --- | --- |
| The Following 2 Users Say Thank You to hamabi For This Useful Post: | |
When I was in grade school, I convinced myself it I put school book under my pillow I would absorb the information while I slept. Didn't work.

When I was a bit older, I would pick and choose the parts I liked about a particular book/subject and disregard the rest. Didn't work.

Making a decision to never drink again and never change my mind is not about a book or a program or a method. It's something that hit the very core of my being.

With the above decision comes responsibility. That means I have got my doctor on board, therapy lined up, SR and several other measures in place.

In a way, Hamabi has a point. Whatever it takes to not drink, ever again, you may have to re-evaluate your BP.

That's just my .02.
instant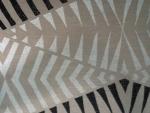 Join Date: May 2011
Location: Australia
Posts: 5,708
Great you are back.

In the past I didn't 'fall off the wagon' I jumped off for a night with intention of jumping back on ................LOL..........it's easy to get lost out there!!!
How are you going Quinnleigh?
---
hi Quinnleigh, I've been thinking of you....wondering how you are. Are you still in rehab in Sydney??? More importantly, how are you doing, in yourself?

:ghug3

Vic
| | |
| --- | --- |
| The Following 2 Users Say Thank You to bemyself For This Useful Post: | |
Hi, Im still in rehab! Day 9! going well so far... havent been posting as I dont feel there is much support for "failers" of RR..... but I continue to strive to find a way to be free.

I am definetly still using the "beast" awareness and merging it with some of the strategies Im learning here...

Whatever works I say...
Join Date: Aug 2011
Location: "I'm not lost for I know where I am. But however, where I am may be lost ..."
Posts: 5,272
Originally Posted by Quinnleigh
havent been posting as I dont feel there is much support for "failers" of RR.
I can't speak for others, but you have my full support and respect. You only fail when you stop trying to quit. Strive on with diligence. xo
Hi Quinn, so sorry to hear your news; I've been wondering how you were and thinking of your previous posts. You were so good with supporting others; how can you think you won't get support now you've had a setback? Your experience will be even more valuable now.
All the best with your treatment now. Keep in touch.
Yes, I and many more others than you might imagine are with you Quinnleigh. You may want to see my posts of today and recent days: i.e. I sometimes reckon that I too am a 'failer' at RR (because I'm drinking - but THAT is my problem, not to be recommended, nor emulated, and also not to be denigrated, but rather I have to work it through to the End of It).

I'm old and ugly enough :-) to have twigged that, on this section of SR at the very least, it's not so much 'OK' to drink again, but rather, that some 'get it' before others of us. Gerand T posted something very clear to that effect (in his devastatingly, well, laser like way) only just before on the post 'Reading RR'.

And another poster - Smart? I don't recall - posted another laser-like thing about 'fear' in that thread too, I think. I was poised to write in response, but then my laptop died.
It's died several times the past few days, and I will probably need to buy a new one. So if I appear to just disappear on and off for a few days or hours, that's why. It's just Life (or should I say: built-in-obsolescent technology :-))

Well done to you Q, and remember that people you haven't even met care about you. How cool is that?
thank you everyone! I feel a new wave of support and motivation.... much appreciated..

Im re-reading RR and now that Im sober its sinking in better (and my highlighters getting a work out!!!)..

I would like to know from others..... what is the best thing for you about being sober, having kicked the beast?
| | |
| --- | --- |
| The Following User Says Thank You to FeelingGreat For This Useful Post: | |
Currently Active Users Viewing this Thread: 1
(0 members and 1 guests)

Posting Rules
You may not post new threads
You may not post replies
You may not post attachments
You may not edit your posts
---
HTML code is Off
---