One of my husbands inspirational quotes
One of my husbands inspirational quotes
---
Hello Everyone.

My husband reminded me of a quote earlier tonight. Im sure many of you have seen it before, but I wanted to share it here because I think it really relates to not only overcoming addiction, but the way it is accomplished here on the Secular Forum:

"I can choose to let it define me, confine me, refine me, outshine me, or I can choose to move on and leave it behind me"

Wishing everyone a great weekend.
The Following 30 Users Say Thank You to allforcnm For This Useful Post:

anattaboy

(12-06-2014),

ando68

(12-12-2014),

Cascabel

(12-06-2014),

Cissy

(05-06-2015),

Cleopatra1

(01-06-2013),

DoubleBarrel

(12-05-2014),

GerandTwine

(12-12-2014),

Hendrix

(12-06-2014),

Jake1961

(12-14-2014),

JaneLane

(12-11-2014),

jazzfish

(12-11-2014),

Jupiters

(01-20-2015),

KariSue

(12-12-2014),

mejo

(12-20-2014),

MesaMan

(12-06-2014),

Mo S

(01-05-2013),

MythOfSisyphus

(12-06-2014),

mytime66

(01-05-2013),

Neagrm

(12-06-2014),

Nonsensical

(12-06-2014),

Notimetoloose

(12-07-2014),

readerbaby71

(01-18-2015),

Received

(01-05-2013),

silentrun

(01-17-2015),

soberlicious

(01-06-2013),

Stewart888

(12-12-2014),

tammy711

(01-05-2013),

Wholesome

(12-31-2014),

WIP17

(12-06-2014),

Zencat

(01-07-2013)
| | |
| --- | --- |
| The Following User Says Thank You to Cleopatra1 For This Useful Post: | |
Member
Join Date: Dec 2014
Location: Pakistan
Posts: 1
sultan
---
If I apply this to my own life it explains a lot. I have a DUI in my past and was arrested in front of my family. I knew I had done something horrible and never again had a drop of alcohol before getting behind the wheel even though it was several years before I quit drinking for good. I didn't feel guilt (or shame to be honest) about drinking so I didn't stop. It took overhearing my kids talk about my drinking for me to feel guilty enough to actually quit.
| | |
| --- | --- |
| The Following User Says Thank You to syedshah20 For This Useful Post: | |
Member
Join Date: May 2014
Location: Washington, MO
Posts: 2,306
I must say that walking away from it like a really bad romance jives better with me than anything. My AV is seductive, a brilliant arguer and a liar. That being said I know it is all me but ascribing a name to the skewed rationale that keeps the arm reaching allows me to address it. I like that adage. Thanks.
Not The Way way, Just the way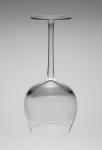 Join Date: Jan 2012
Location: US
Posts: 1,414
What about "Stigma" and "alcoholism"?
---
I'm glad this 2 year old post with it's quote was resurrected. It reminds me of the benefits of putting not only my addiction behind me, but also putting my recovery behind me as well. I did that at a time before digital social media and the online information explosion.
I think today, the consequences of which choice (from the quote) is made are more profound. And those consequences revolve around the "stigma" of "being an alcoholic", either "actively drinking" or "a forever recovering alcoholic". Notice there are twice as many "thanks" noted for the original post now, than there were almost two years ago.
I believe there is good reason to avoid being stigmatized in regards to addiction for almost any reason. I say almost because I think Jack Trimpey is a unique exception. His being stigmatized as self proclaimed "Phormer Drunk" (he got a PhD in drinking) is to his and others' benefit. But people like him don't come along very often that have been able to change the spectrum of articulated programs of recovery to any significant degree in the English speaking world.
Here's a link to an interesting article about stigma and alcoholism.
Stigma on Alcoholism: A Modest Proposal | Points: The Blog of the Alcohol and Drugs History Society
On the positive side of the online information explosion, we have this SR Forums site where we can create what I'd call a "stigma firewall". We can learn a lot about recovery and express what we choose about ourselves while still remaining quite anonymous
(except to the National Security Agency because they collect everything including source addresses).

I just wanted to give an update.. I made this thread about 2 years ago… my how time flies..
My husband will have ended his drug addiction 3 years ago when April arrives this year. He is doing really well, and basically just living a normal, healthy life. Our son is 3 years old now; he was only an infant when my husband stopped using. They are best buddies

He hasn't relapsed since he made the decision to quit, he used therapy in the beginning, and now he only goes periodically basically to have someone on hand in case he does have a future need. Im incredibly proud of how he came back from the addiction; it was difficult for both of us.. but we also have been given strangely wrapped gifts, and talk about how maybe one day will we understand the bigger picture of why this happened. We are both Christians but believe God has his hand in all recovery methods if we are of faith, and we felt more comfortable with evidence based approaches rooted in CBT and other therapies. His goal was to be recovered.. not always in recovery.
My husband isn't a member here, but I showed him the thread.. we still use the quote I shared in the original post, and it still has great meaning to us.
Best wishes to everyone here… this forum has grown a lot & its really inspiring. For those that don't know SR also has a Secular Family forum now.. I share a family method I used called Craft – Community Reinforcement and Family Training.. its an evidence based approach for family members, focuses on taking care of ourselves, improvement of our coping skills, problem solving, and teaches us positive communication skills, reflective listening, motivational techniques, and all about the stages of change.. it basically follows SMART recovery tools plus the addition of Craft principles which are proven to help both ourselves and our loved ones.
Currently Active Users Viewing this Thread: 1
(0 members and 1 guests)

Posting Rules
You may not post new threads
You may not post replies
You may not post attachments
You may not edit your posts
---
HTML code is Off
---