Other anxiety-disorder drinkers, please help
Member
Join Date: Sep 2012
Posts: 1
Other anxiety-disorder drinkers, please help
---
Hello all, new to the forums, and I've been drinking for 10 years, started with a combination of fun/being able to sleep for once, and now that I'm older, largely just for the purposes of sleep.
I no longer enjoy getting drunk, but my OCD has gotten worse over the years, and my insomnia with it as my brain gets caught in endless loops of anxiety. Im' tired of this crutch, and do not even enjoy alcohol any longer past one or two drinks IF that. In fact its not until literally right when I'm turning the lights out for sleep that I usually drink anymore. I've tried sleep inducing meds, but I end up depressed, exhausted, and near/sometimes suicidal for the day or two after.
Anti-anxieties have helped me end the desire to drink at all during my waking hours, but I still can't shut my OCD brain off at night enough to sleep more than two or three hours without drinking, but I won't have the money for my appointment to adjust the nighttime meds til near the end of the month.
Does anyone who has/had similar problems have any advice for cutting it out until then? I'm so tired of drinking throughout my sleeping hours (off and on through the night) to get any rest, and having the next morning until afternoon be so foggy feeling I don't always remember it. Its been over a decade, I'm getting too old for this ****.
Y'all have a wonderful day, good luck with your recovery, and happy holidays.

(PS, cold turkey and dealing with the insomnia until then I don't feel is safe, I've weened myself off an average of 20+ to <9 drinks per night. And experienced the DTs very badly when I tried to cut back past that)
I'm sorry I missed this my first time around. Welcome.

I use meditation and focused thoughts. I didn't learn it any single place , but several. Often I'll sleep bits and pieces, but my mind stays relaxed throughout the night. Even counting to 10 when breathing in, holding 10 and releasing 10 makes a world of difference.

I also have OCD thoughts.
Welcome! Congrats on cutting back.

Meditation and mindfulness exercises have helped me reduce anxiety. And cutting out caffeine helped. Things like focusing on my breath or noticing my surroundings or just talking to myself with compassion help.
Everyone is different. I hope you find what works for you.
| | |
| --- | --- |
| The Following User Says Thank You to oak For This Useful Post: | |
Member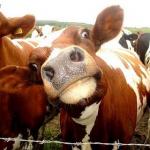 Join Date: Nov 2012
Location: Ontario, Canada
Posts: 930
I've had OCD my entire adult life. Things improved greatly for me when about five years ago, I took my OCD to my Doctor.

I am fortunate that an SSRI (paxil) greatly helps to shut my unwanted / obsessive thoughts down. Been on it nearly three years.

Healthy diet and vigorous exercise helps. I also just started cognitive behavioral therapy with a psychologist.

So my advice is get yourself to a Doctor and be honest.

I'm nearly 6 months sober.
| | |
| --- | --- |
| The Following User Says Thank You to Xune For This Useful Post: | |
What are you eating and drinking (NA) during the day, and how much exercise are you getting?

I am a huge believer that what we eat manifests itself in our thoughts and feelings - and most of us don't eat the way we want to think & feel.

Everyone is different but for me, a good nutritional day means a lot of fruits and vegetables, frequent small portions of high quality protein, good carbs like soba noodles or brown rice, and of course dessert(s)!

Then there is exercise. It is just so good for sleep!

Anyway, until you can get back to the doctor, which sounds like an excellent plan, play around with some great food choices and see if that helps.

Best wishes to you!
Currently Active Users Viewing this Thread: 1
(0 members and 1 guests)

Posting Rules
You may not post new threads
You may not post replies
You may not post attachments
You may not edit your posts
---
HTML code is Off
---