Honesty
Member
Join Date: Feb 2011
Posts: 223
Totally relate, after over a year of not drinking I started again
Would be lovely to enjoy glass of wine in civilized manner (it did start off that way) but I know now I'm just not that girl
I'm the girl, correction, woman, at home destroying an entire bottle of cab sav and waking up feeling like crap
Thanks for your post! cupcake on!
| | |
| --- | --- |
| The Following 3 Users Say Thank You to azureseas For This Useful Post: | |
Galatians 5:13
Join Date: Sep 2009
Location: Tampa Bay
Posts: 329
I led a small group of young women during my internship in college. It was amazing that many of them, if not all, had these type of feelings in one way or another.
It all stemmed from some inner feeling of just not feeling good enough. When challenged about this core belief, it was amazing to see some transformed. I was only with them 6 weeks, but change was evident.
---
Join Date: Aug 2011
Location: "I'm not lost for I know where I am. But however, where I am may be lost ..."
Posts: 5,273
Originally Posted by MissyShelle76
Too often, we look to outside resources as the reason for our problems instead of realizing, we are more often than not, the reason for our problems. But that also means we are capable of being the reason for our successes.
Absolutely true. None of us is responsible for what has happened to us as children. But we are absolutely responsible for the choices we make as adults. My children were a huge part of my decision to change. I put them in a dire situation. My behavior was reprehensible. I decided that I would no longer use anything as an excuse to continue to be actively addicted. Not my past, not my feelings, not my fear, not my pain. I literally took my life back. Very empowering indeed. Glad you're here Missy...always forward...strive on with diligence. xo
I think we all can empathize with what you're feeling - at least, all of us with children.

At the same time, I think you have to find a way to forgive yourself - to turn over a new page - to live in the present moment if you will.

Negative thoughts about things you've done, decisions you've made, will only feed your AV.

For example:

"I'm such a bad person there's nothing better for me. I deserve this life."

"I had a horrible childhood, it's really no wonder that I drink to forget."

I still have flashbacks of previous behaviour now and again but less often than earlier on in sobriety. The sting of shame and worthlessness that accompanies these thoughts is less sticky than it once was. I know that if I can bring myself into the present moment - the bad thoughts will dissolve.

It sounds to me like this may be a significant moment of awakening for you...this is a good thing...something to be thankful for...
| | |
| --- | --- |
| The Following 2 Users Say Thank You to Tippingpoint For This Useful Post: | |
Member
Join Date: Dec 2010
Location: San Diego
Posts: 4,450
First off, thanks for posting this. Brave, inspiring stuff.
I definitely view my recovery as a moral reckoning, and I think that perspective helped to cement my commitment. Once I was honest with myself about the lie I was living, abstinence was no longer a matter of wanting to be healthier or happier; it was a matter of right and wrong. And for me, that's the most dependable motivation of all. I might get sick regardless of whether I drink. I might experience heartbreaking tragedies. But nothing and no one can take away the satisfaction that comes from doing the right thing. Honor is inviolable—and fully within our control. How many things in life can we say that about?
As for the past mistakes, well, that's what makes this a redemption story. Act I is behind you. Now you get to write the rest. How awesome is that?

...not falling down them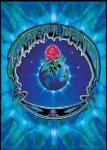 Join Date: Mar 2012
Posts: 1,200
I had a real awakening too, realizing what a liar I had been and mostly to myself. It was as if I had been hiding from myself and then one day could see me. It sounds kind of trite when I try to express it.

When I would be drunk I would say I descended from "southern gentry" (lol!) and my husband was teasing me about it and I said, "no I'm not; I'm just full of sh*t". I had never said that and meant it , I mean NEVER, said it and felt it and knew it to be true!

That I was just such a liar, manipulator, and had been so successful at it that I was alone and adrift, and for the first time other than times when I was scared because I had done something stupid or scary to think of the next day, for the first time I really wanted to be honest and join the human race rather than keep everyone at bay with my bs while I drank to oblivion.

I don't know if that makes sense.
But thanks for posting that MissyS. It touched me deeply.
| | |
| --- | --- |
| The Following User Says Thank You to stairs For This Useful Post: | |
Thanks everyone for this thread. It meant a lot to me to read this today.

I am musing a bit now before I get to work on the food...and the level of honesty here about what we feel inside is very meaningful to me.

For myself, my inner world when I was drinking was very much as others have described. I felt I was worthless, unworthy and so fundamentally flawed that the only way for me to live was to hide, and numb the pain of hiding with alcohol.

It is true that my childhood was partly responsible for my feeling the way I did. I won't go into a lengthy description about it but...there's no doubt.

And oh, I held onto that for a loooonnnnnnnggggg time after I quit drinking. I could not speak to my mother for years, actually, and it took major work to get past that.

So now my mother is living with me. She has alzheimers and is very ill and frail. I am so grateful that today all my angst over her is gone. If I had not done what I needed to do FOR MYSELF I would not be able to care for my mother in her time of need.
Guest
Join Date: Aug 2012
Location: MO
Posts: 101
Thank you for all of the responses. I've been doing well until the past few days. I'm feeling down, not depressed, just overwhelmed with so much.

The thought I have yet to get past is this "My being an alcoholic, former abused child, etc makes me too broken to be loved" I hate that thought and try to ignore it. But it lingers. And my life somehow likes to prove it. Or maybe I manipulate my life to prove it.

I've been single for so long now. I have times where I miss being in a relationship so badly. So I go on dates, chit chat, blah blah blah and it always ends the same. Either I don't hold their interest or they don't hold mine. Sometimes I fear that they can see my demons too clearly, ha.

I'm feeling morose tonight. Overworked with final projects from school and an ex who makes me sad. So I ignore his texts and push forward.

I'll be okay, but tonight, I guess I'm following my therapists' advice and allowing myself to be sad.

But could there be a grain of truth to the idea the being a former drunk leaves us to broken for anything whole? And I do not mean that as an offense to anyone here, I'm mainly writing down the thoughts I'm having about myself.
| | |
| --- | --- |
| The Following 2 Users Say Thank You to MissyShelle76 For This Useful Post: | |
Administrator
Join Date: Apr 2007
Location: Australia
Posts: 197,557
But could there be a grain of truth to the idea the being a former drunk leaves us to broken for anything whole?
Recovery for me has been all about fixing that brokenness - the not drinking bit is just the little bit of the iceberg bobbing about

I've spent a lot of time consciously making healthy choices, seeing psychologists, and basically wresting with my demons.
A lot of hard work and scary stuff but the end result is I actually like myself now.
I'm not broken anymore....I'm not perfect either, but that's ok too....and when I feel good about myself? that shows...and it will attract people

You'll get there too Shelle

D
Member
Join Date: Aug 2012
Location: Chicago, IL
Posts: 42
MissyShelle,

Your therapist is right. Its okay to be sad. When there is crap in your life and things suck its quite normal to be sad and down. Besides perpetually happy people are annoying!

Don't beat yourself up though and fall into the trap of self pity.

Hang in there and keep posting (if you find it helps)

Is there anyway you can block your ex from contacting you? I know that may not be feasible if there are kids in the picture but its worth considering.
Member
Join Date: Nov 2012
Location: British Columbia
Posts: 129
Hi - I totally relate to this. It took me 56 years to finally admit that I had more than a drinking "problem" (denial/or lie) - that i was an alcoholic(the truth). The difference this time is that I KNOW that I cannot control - whereas every time before I thought I could. Step 1 (AA) for me was the hardest but there is some kind of freedom in calling it a life threatening brain disease that I have no control over. I have a foundation now. I am responsible for it. Now I can get on with the rest of the steps and the rest of a sober life. When I got "real" about this I told a lot of people - whereas before I never told anyone. Now I'm accountable and go to AA regularly. Big difference in the way I am already.
Audra
MissyShelle, I know exactly the sort of feelings you describe as I have felt them myself, but I don't believe that there's even the tiniest kernel of truth to the idea that being a former drunk leaves us too broken for anything whole.

The truth is that all humans suffer and all of us, to one degree or another, are "broken". But that does not make us, any of us--not even drunks!--too flawed to deserve or be capable of anything decent, whole and good in our lives.

It is okay to be sad, but remember that you are valuable.
Sorry to hear you are feeling a little glum tonight, MissyShelle. I've talked about what our experience means as former addicts with another member, exactly about the idea you stated. Are we broken?

We agree that our triumph over our adversity has left us stronger, more capable, more able to deal with anything that life can throw at us. We kicked our addictions to the curb, and now we know that we can succeed at just about anything we put our minds to. I think you are the same way, MissyShelle. You have a bright full future ahead of you, I know it. You will not just succeed, you will excel.
| | |
| --- | --- |
| The Following 3 Users Say Thank You to freshstart57 For This Useful Post: | |
Guest
Join Date: Aug 2012
Location: MO
Posts: 101
Thank you everyone. The holidays always leave me in a bit of a blah. I'm working on making it different this year, even if I am initially going through the motions. I also know right what is hard is being single during the holidays. Yes, that should NOT be a focus right now, but seeing the overwhelming number of love posts and engagement and anniversary posts on FB is like "WTF!"

But overall, I am doing well. I'm happy to be a person who does not stay down for long. I am on my 2nd week of the Couch to 5K running program, doing well in school and my daughters still really like me.

This past weekend, I spent Friday with my girls and Saturday doing homework. I had moments of "Gee, wish I had plans" Then I realized, I DID have plans, they just didn't include getting dressed up, going somewhere overpriced and falling down later....lol.

Honestly, gaining sobriety is really about gaining new perspectives.

And today, we are having our first snow. Well, flurries, but some snow nonetheless. I think tomorrow night will be a good night for some hot soup, rolls and curling up on the couch with movies.

Again, everyone, thank you. You all are truly a source of encouragement for me.
| | |
| --- | --- |
| The Following 2 Users Say Thank You to MissyShelle76 For This Useful Post: | |
Currently Active Users Viewing this Thread: 1
(0 members and 1 guests)

Posting Rules
You may not post new threads
You may not post replies
You may not post attachments
You may not edit your posts
---
HTML code is Off
---