"Bottle in the fridge" deal?
Poison Eater Extraordinaire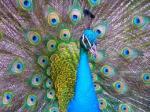 Join Date: Aug 2011
Location: East Coast, USA
Posts: 1,031
"Bottle in the fridge" deal?
---
So, I know on here that at least a few of you at one point or another kept a bottle of something in your fridge and eventually grew somewhat desensitized to its presence.

I finally got around to doing this...there's a BIG bottle of the same sh*t white wine I used to drink, along with some fancy looking liquore (sorry, too tired to spell check). When I see the stuff I used to drink, it makes me feel slightly gross. I used to have this very distinct smell coming out of my pores when I drank sh*t white wine....kind of like burnt alcohol. So that gives me a feeling of "yuck". The other bottle doesn't really give me any feeling whatsoever.

I know I am doing this for a reason, because when I read of others having done it, it made a lot of sense to me...but now, it's kind of escaping me as to the purpose.

What was the purpose for any of you to keep booze in your fridge in the beginning? I am thinking it is desensitization, but not sure. I have to ask because I still have the other program in my head and my husband keeps asking me WHY this booze has to stay in the fridge.
| | |
| --- | --- |
| The Following 2 Users Say Thank You to freethinking For This Useful Post: | |
| | |
| --- | --- |
| The Following User Says Thank You to surrenderordie For This Useful Post: | |
Member
Join Date: Apr 2010
Location: Lowcountry
Posts: 2,762
Free,
I think it's an excersize for a person to confront their Beast. Before I knew about AVRT, I had a nearly full handle bottle in the cabinet ( for no apparent reason than I'm too frugal to waste it )
.....it only had one drink poured out, so it represented a few things to me.
1. There's no correlation between my decision for permanent abstinance and "timing" my supply running low. That could take several months (or never !?) to "come out right"
2. Why did I buy such large bottles ?
3 That's a low supply, only one left ( albeit's almost full)
4 Seeing it from time to time may have given me a heightened awareness of just how free I really had become.
By the time I'd read TU's explanation, I'd finally
just
given the dang thing away.
Too damn cheap to buy another one up to this point !?!
All's not lost though, I still have expensive (and very, very stale) beer; and a big bottle of very, very cheap wine out in the shop.
That'll just have to do.

| | |
| --- | --- |
| The Following User Says Thank You to topspin For This Useful Post: | |
I never liked that idea, personally. I dumped my booze, and have never thought it was a good idea to put some in my face afterward for any reason at all. I can go into a bar with no problem, or even a retail outlet for some wine to cook with, and I have done that too with no AV issues. But a 40 of Smirnoff? No thanks. It would just make me upset. I am quite content with the revulsion and horror I feel when I see or smell that stuff now, and that reaction is my currency on my journey.
Member
Join Date: Dec 2010
Posts: 3,677
Hi freethinking,

Others may have talked about that concept here, and I know I did. I refer to it as "The Cold Duck Method" of quitting drinking. Tongue in cheek of course.

Mind you, I did not have AVRT in mind when I did this, over 20 years ago, when I had never heard of AVRT, and this was "my" method without a name.

The reasons I kept the cold duck in the fridge changed over time.

I did not buy the bottle with the intent NOT to drink it. I had bought the bottle one day, fully intending to drink it later on. I had been mulling over quitting drinking (again) for a long time, and one afternoon, bottle in fridge, I decided to quit. I knew the bottle was in the fridge, and it made me feel "safe" knowing it was there. I felt "safe" knowing it was there in an "emergency", just in case I panicked and changed my mind about drinking.

After the first day, I felt empowered, just a little. I decided to see if I could do it again. Instead of drinking, I ate, I did other stuff. I left the bottle alone.

After a few more days, I realized what I was doing. I was DESENSITIZING. The bottle didn't bother me at all, I continued to feel "safe" for a long time, because I had made no announcements (except to myself), I could change my mind at any time of the night or day, and the bottle would "be there for me". (Of course, anyone doing AVRT is free to change their mind at any time, with or without a bottle around. That, to me, is part of the power behind the AVRT approach.)

So, over time, the bottle first was my "safety net" in case I changed my mind, then later it was just a desensitization tool, after I knew I was not going to be drinking again any under circumstances.

Surrenderordie -- you see, the bottle did not have the power to make me throw it away, did it? Your suggestion I should have thrown it away because it had no power over me is just the opposite of how I looked at it. I disempowered the bottle by leaving it there, demonstrating to myself whether it had power or not. Do you see?

I don't think that is quite the essence of shifting, because that (shifting) seems more intentional to me. And I think having the bottle there or not would not have deterred me from drinking for long if I really wanted to drink. There was no "white knuckling" going on really, although at times I really needed to DO something else or I would have drunk the cold duck.

So. Eventually, the cold duck in the fridge lost its reason to be there, and I guess my husband must have given it away (I can't imagine him throwing out "perfectly good" alcohol, since he was a drinker until just a little after I quit).
Member
Join Date: Oct 2011
Posts: 116
Lol as to the smell I would be able to tell when my father had been drinking cos I would get home and the apartment would absolutely reak of sickly sweet alcohol- not just alcohol smell but alcohol-sweat- horrible.

I was reminded of this when I had a housemate and when he started drinking heavily that same sickly sweet smell came pouring out of his room.
| | |
| --- | --- |
| The Following User Says Thank You to IAmAbstinent For This Useful Post: | |
Member
Join Date: Oct 2011
Posts: 1,146
The bottles were here and there throughout the house because my ex liked an occasional beer or glass of wine, and sometimes people would give her a bottle of hard stuff. She joined a wine club for a few years.

Some of that must have been 20 years old when it was tossed, probably stale and not of interest to anyone but a serious drinker.

They interfered with cleaning the fridge or the cabinets, extra stuff to move around and deal with. I prefer less stuff crowding my fridge, but if it's serving a purpose for you, then great.
Member
Join Date: Jun 2011
Location:   « USA »                       Recovered with AVRT  (Rational Recovery)  ___________
Posts: 3,680
As far as AVRT goes, the purpose is for the shifting exercises. The Beast can lie low, hidden from you, biding its time until a better opportunity presents itself. However, it essentially a reflex, and probably can't resist reacting if you hold and smell the bottle. By jerking the Beast around, forcing it to come out, and then not drinking, you can see clearly how powerless it is, and you are effectively beating it over the head with a billy club. Like a caged animal, it will pace back and forth initially and try to escape, but The Beast will finally realize who is in charge and settle down. It is not to "test yourself," however, which would be a subtle form of AV, since that implies that you might actually fail the test.
Poison Eater Extraordinaire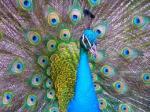 Join Date: Aug 2011
Location: East Coast, USA
Posts: 1,031
Well, it has been maybe 5 days now and it seems like I don't notice the stuff is there now.

For me, when I read about others having done this (either intentionally or unintentionally), it initially seemed dangerous. But I think what is more dangerous to me (after my sobering up phases passes), is hiding from alcohol. We have friends over maybe once a month and always like to serve some alcohol - yet my husband ALWAYS throws out the rest (or gives it away) after our get togethers. To me, this sounds like a form of hiding...because we could just keep the damn stuff in the fridge or wherever and then serve it again next month instead of having to buy all new stuff. Secondly, from what I can recall from each and every time I relapsed in another program was this giddy "rush" I got out of *finally* walking into a liquor store, *finally* getting my hands around that cold bottle, *finally* being able to wrap my hands around it...there was an "allure" there that I need to get rid of now. I don't want that "allure" to be as built up in my head as it used to be....if my beast is going to glorify anything, it will be that "buzzed happy" feeling - but I'm not going to give power to the other stuff that I always used to make forbidden to myself (like being around bottles of alcohol). So, in reading the responses, I guess I am realizing I did this because I want to remember that it is just a bottle of booze. It can't do anything to me in my fridge or at the liquor store. Ironically, keeping it in my fridge solidifies even more that it has no magical power. It's just an inanimate bottle of booze.
| | |
| --- | --- |
| The Following 2 Users Say Thank You to freethinking For This Useful Post: | |
I got nothin'

Join Date: Jun 2008
Location: My house.
Posts: 4,889
I couldn't have booze near me when I first quit--it had to be hidden in the house (living with my parents). After a while sober it doesn't matter. I know where all the booze is and sometimes it's in the fridge, but it doesn't bother me like it did in the beginning.
| | |
| --- | --- |
| The Following 3 Users Say Thank You to Bamboozle For This Useful Post: | |
Member
Join Date: Jan 2009
Posts: 133
I'm new to AVRT, still learning, personally I'm not ready to have beers in the fridge. I think I'm yet to break the association between the old me and the beers. As time passes I can see myself comfortable with my wife or friends having alcohol around me. I guess I'm still dealing with a very angry beast
| | |
| --- | --- |
| The Following User Says Thank You to neferkamichael For This Useful Post: | |
Currently Active Users Viewing this Thread: 1
(0 members and 1 guests)

Posting Rules
You may not post new threads
You may not post replies
You may not post attachments
You may not edit your posts
---
HTML code is Off
---