first SMART meeting tonight!
Member
Join Date: Jun 2011
Posts: 145
first SMART meeting tonight!
---
woohoo! just got the call back from the facilitator, b.c i was sure if it was still an active group or not..

i have NO IDEA what to expect..

i just know ive been more or less working the rr way and havent had the cravings to drink.. or when i have, i barely even notice them (been sober for a week now)..

i hope these two go hand in hand..

if not, cool.. im still pretty excited and will go in with an open mind..
Member
Join Date: Jun 2011
Posts: 145
and thanks unique! i have gone cold turkey from you know what said in random closed topic.. its not even worth it at this point.. no turning back now.. and my dog ate my paper i was going to use in court.. not a lie and i never used that one in school before.. so the courts can kiss my a$$.. this is for ME..
Member
Join Date: Jun 2011
Posts: 145
...
---
thanks for checking in.. but ehhh honestly?? kind of lame.. the program itself seems cool.. but all we did was go around the room, me this other girl, and this gangster kid.. and then the facilitators understudy, to discuss how our weeks went.. it was basically an hour and a half about gangster dudes and his girlfriends kids and this other chick bouncing sh*t off him.. and i just got to the point where i was starting to agree with random dumb
[email protected]
like yeah, smack that little a$$ kid up.. it was dumb.. theres another one thurs im going to go check out.. but im starting to get a little freaked out about my sobriety, to be honest..
| | |
| --- | --- |
| The Following User Says Thank You to JJK For This Useful Post: | |
i go to SMART meetings and i can totally see how if you get the wrong people in a meeting it could make for a lame meeting. i have been really lucky in that the people in my meeting seem to be pretty intellectual and thoughtful for the most part, so i have gotten a lot out of it.

on a side note, i missed my meeting this week and the nice thing is that i have more or less deprogrammed myself from feeling that old guilt or fear i used to feel with another program in that missing a meeting equated to not working my program/eventual relapse.
Trudging that road.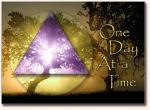 Join Date: Nov 2010
Location: Seattle Wa
Posts: 6,840
I have a ? if anyone can answer it and please no lame dumb arse answers.
How does a smart meeting differ from an AA or NA meeting other than the obvious like the 12 steps?
Thanks in advance I think?

I will share what I learned when earning my certification as a SMART Facilitator. Among other things, cross talk is encouraged. Once everyone in the meeting introducing themselves, often a particular tool will be introduced and then I'll ask for volunteers to work this tool on a real life example or upcoming event. Also, I have the option of asking everyone what is going on in their life briefly and then find a tool that fits a couple of the situations. I prefer the first method as I have time to make xerox copies of whatever tool we will be using.

For example, there is the Cost/Benefit Analysis tool. I'll have made xerox copies of the paper as it was broken into four parts.
| | |
| --- | --- |
| The Following 2 Users Say Thank You to shockozulu For This Useful Post: | |
Member
Join Date: Jun 2011
Location:   « USA »                       Recovered with AVRT  (Rational Recovery)  ___________
Posts: 3,680
That is one thing I did like about SMART, being able to talk
to
each other, instead of just
at
each other indirectly, as if they were not in the room. Those who have experienced no-cross-talk settings will understand. People do find clever ways around it.
| | |
| --- | --- |
| The Following 3 Users Say Thank You to Terminally Unique For This Useful Post: | |
☯ ⓌⒾⓁⓁ☯
Join Date: Dec 2006
Location: Oxnard (The Nard), CA, USA.
Posts: 8,279
LOL, I've witnessed many critiques of someones share by those that follow afterword. Also seen more than a few walk out after a scolding

judgement of their heartfelt share...
I've been trained as a SMART Recovery facilitator too and will back up what shockozulu wrote. Another thing to look at is the meeting outline, from the SMART website:
SMART Recovery® - Meeting Outline
The Smart Meetings sound like they would be very good for someone like me who needs to practice being assertive.I loved the group meetings in rehab.We weren't suppose to cross talk though but it did happen alot sometimes.
Member
Join Date: Jun 2011
Posts: 145
..
---
i went to my second one.. i was walking around looking for it and these two ladies in white coats kept passing me.. they finally told me that i was the meeting and to come on.. LOL just an hour of them asking my questions.. it was cool and they were nice.. really helped me.. that day i had planned on just going and observing.. so much for that.. but ill be going for some one on one with one of the counselers and get a monthly shot of (i forgot) which kills the cravings and makes it so if you decide to take a drink, it wont affect you (pleasure wise)..

last weeks one was kind of wild.. but im going back tomorrow to see whatsup..

i dont know.. just kind of have the feeling like i need something "more"..
Currently Active Users Viewing this Thread: 1
(0 members and 1 guests)

Posting Rules
You may not post new threads
You may not post replies
You may not post attachments
You may not edit your posts
---
HTML code is Off
---