Is using AA creating another dependency?
Is using AA creating another dependency?
---
Hi my secular friends,

This is something that i have been thinking about since reading a link posted on a recent thread, which mentions this.

My main worry with using AA is that i am becoming dependant on it. I see some of the old timers and wonder whether this is what i want.

I wondered what others thought here. If it is creating another dependency is this healthy or unhealthy?

Thanks, Paul

I got nothin'

Join Date: Jun 2008
Location: My house.
Posts: 4,889
Hello, Paul.
*shrugs*
I suppose all good things in moderation.
I am dependent upon SR. I'm here frequently...I use this place heavily.
But I do work a job nearly full-time and I am getting into photography (well, my brand of photography...I'm a printmaker who's
trying
to take pictures.

).
For me, it comes down to balancing out my time...doing what I need to do when I need to do it and making sure I find the time to pursue my passions.
You know, you don't have to be like them. You can still go to AA and be the person you want to be. I know that last part probably sounds a little corny, but if you are benefitting from AA it would be a shame if you gave it up because of a few seasoned folks.
I don't know if you are considering giving it up or not, but I do think it's possible to find a balance.

Looking For Myself...Sober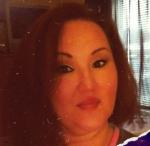 Join Date: Mar 2007
Location: Where the heart is
Posts: 10,210
I cant knock anyones way to live a full and healthy life. But I totally get what your saying.
But we could also look at it like breathing. I am totally dependant on oxygen. But thats a necessity. I would think alot of those old timers may need AA to continue living sober.
I have heard alot of people say once they stopped going they relapsed or some other aspect of life went downhill.
Hey whatever one has to do to stay sober and live a good life is all good with me.
I do not connect almost at all with 12 steps. I dont get it. I dont agree with alot of the beliefs. So I choose not to use it.


And I guess it all depends on how much you want to depend on it.
Maybe thats all the human contact alot of those old timers have. Or they have formed such a bond with those people they go like a family reunion type thing. It may not all be a dependant type of thing for everyone.
My dad went for a year and stopped going. He has never relapsed and has benn sober over 20 yrs.
It all depends on yoru percpective I guess.

I have only been to a few AA meetings. I found one I liked that I went to probably 3 or 4 times. There were a lot of ladies in there that had a lot of sobriety under their belt. I remember a couple of the old timers, the ones with 15/20 years, shared that they had gotten lazy about not going to meetings one week or one month and found themselves not craving but coming apart, getting aggravated. The one I really remember was like, "so here I am, even though I get really tired of still going to these meetings I've got to remember that I am not a good person when I don't go. I didn't want to come tonight but again I just don't find I like myself or anyone else does if I don't keep coming back."

That to me was somewhat shocking. I can understand how meetings could perhaps enhance your life but I don't really get how you need to go to keep at your baseline especially after twenty years. That being said I definitely think that 12 step meetings can be used in a positive way and not in a way to create dependence. And as long as it is early on and you are still moving forward and haven't stagnated I wouldn't worry about developing a dependence. I think dependence happens when you get lazy in recovery and if you stop using the 12 steps and AA meetings to challenge yourself in a forward motion. I also don't think that means you have to stop going to meetings after a certain point but if you find yourself going just to maintain a normal attitude towards life or sobriety in general past a certain point you may need to challenge yourself as to why the meeting itself is so important.

Looking For Myself...Sober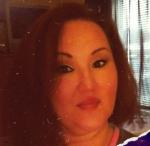 Join Date: Mar 2007
Location: Where the heart is
Posts: 10,210
I also think alot of the thinking behind going for years is to help the newcomer. it is more for helping and guiding what they have learned more than depending on it.

12 Step Programs are off topic for this forum and posts discussing 12 Step Programs will be removed. Please use the Secular 12 Step Forum for positive topics on Secular 12 Step Recovery.
Hence the lock on this thread.

Currently Active Users Viewing this Thread: 1
(0 members and 1 guests)

Posting Rules
You may not post new threads
You may not post replies
You may not post attachments
You may not edit your posts
---
HTML code is Off
---