Fear of Success
Not all better, getting better

Join Date: Feb 2002
Location: The Beautiful Inner Banks of NC
Posts: 1,702
Fear of Success
---
Does anyone else struggle with this. I've identified it as a problem for me. I will often take projects to the 98% completion mark and then abandon them. Some examples...When in college I finished all of my classwork, but failed one class my final quarter. It was an elective, my major and minor were complete. I was very busy at the time holding two jobs, a fulltime internship and trying to carry 12 hrs of classes, something had to give. I "walked" for comencement, got my little empty diploma folder (You don't get the real thing for a couple of weeks) and figured I'd just pick up an easy elective next quarter and be done with it. One quarter turned to two turned to 3 years. I was moving out of the area, I decided I needed to do something. I went to the admin office to see what I could do. Since I had been gone the school had gone from quarters to semesters, and low and behold, somehow in the transistion I no longer needed to take any classes!! All I had to do was pay $10, fill out an application for graduation and I was done!! You'd think that would be it, but Nooooooo, I waited another 2 years until I decided to get out of radio (where a degree doesn't really amount to much) and work in the real world. Consequently my diploma dates 1998, even though I took my last class in 1992!!

I also make it a point not to count days of sobriety. I have a rough idea, I'm about 30 days clean from pot and a week or so sober. I've got a ton of "white tags" from NA, but only one orange (30 days) and that was after spending 28 in rehab, I made it to 42 I think. I made 28, 26, 27 days many times, but could never make it to the big 30.

I spent 600 class hours and $8000 getting a massage therapy certificate. It is one thing that I find truly rewarding. That time in school really helped me get intouch with my "spiritual side". The "healing" aspect of massage is very rewarding to me. However in order to practice, I have to be licensed. In order to be licensed I have to pass my boards. In order to pass those I have to study the material. I waited almost a year after finishing school and made a half hearted attempt at taking the test and failed miserably. You only get 3 shots at taking it before you have to go back and take more class work. While I'm not necessarily sure that this is something I want to do fulltime, I would like to practice it professionally at least on a part time basis. I'm currentlly unemployed after moving to a new area, perfect time to spend studying, yet I find time to do everything but study.

I could go on and on, but I think ya'll get the idea. The only thing I can figure is that deep down I feel that if I succeed, then success will be expected of me, and I won't be able to meet those expectations. I know it is something I need to work on as not only does it effect my career, but my recovery as well.

Thoughts???

Thanks for listening.
☯ ⓌⒾⓁⓁ☯
Join Date: Dec 2006
Location: Oxnard (The Nard), CA, USA.
Posts: 8,279
I'm not sure if fear of success is like self sabotage but I diffidently have the latter to be on guard about. Or could it be procrastination is some where in there too. I guess if one was to combine them all together...I'm thinking there is some fear underlying it all.
I got nothin'

Join Date: Jun 2008
Location: My house.
Posts: 4,889
I procrastinate often and don't finish a lot of things. I don't know why I do this. I'm not afraid of sucess...but I do have trouble staying focused...and being depressed...it's awfully hard to get motivated.

I'm getting the depression treated now through therapy and meds...and if the lack of concentration continues, I will address that further with my therapist (I've mentioned it before to her).

Hope you find a solution, tyler.
Who expects you to be successful? Why is it any of their business whether you succeed or not? And what's the definition of success? Is it your definition or someone else's?
I have a friend who wants more than anything to finish his college degree, he's one semester away but had to take a semester off to work and get some money together to pay for it. His sisters, dad, girlfriend, a number of his friends from college, nearly everyone he knows tells him he's 31, has child support to pay, has a felony record so no one will hire him anyway, and is a loser because he won't move home to the crappy little town he hates and take a construction or factory job and join the real world. The only people telling him he's on the right track are his mom and me. Should he listen to everyone telling him he can't be successful? Their definition of "success" is pretty backward, if you ask me.
I guess my point with all that babbling is that if you're worried about what other people think, maybe you should work on that? It is not their business whether you succeed or not, and it isn't their problem either.
I have issues with letting myself be happy. Hopefully I am getting over that.

What you described sounds more like lack of follow through or not finishing or something like that than not letting yourself be successful. I definitely relate to that. I did graduate college (although one recurring nightmare which I have suffered from for a while is not graduating b/c of failing one class). Since then I have been such a little bouncing ball. I would always have a new project, a new direction for my life. I would always be gung-ho in the beginning only to have in dwindle once I dug my feet in. My interest would wane and I would shift to my next favorite idea. It was a serious source of suffering for me. I was on a track to nowhere. The funny thing is that I am describing all this in the past which may not completely be accurate since not much outwardly in my life has changed. However, recently after being sober for 8+ months I finally am feeling direction in my life and deeper committal. I can't quite explain this. I think for me this is part of why getting sober has been so amazing— is that ultimately if I keep on working on recovery these major issues that affected my life which I thought had nothing to do with alcohol whatsoever seem to be disappearing. Maybe your commitment will deepen over time.
Member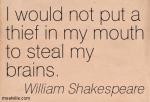 Join Date: Jun 2009
Location: Edmonton, Alberta.
Posts: 397
This certainly rings a bell with me.

Many of my relapses happened at the moment I was about to successfully complete a project; often - as you say - when completion is only a formality.
I'm beginning to realise just how cunning my alcoholism is and that if I'm 'resting' (or taking my sobriety for granted in any way) then it is 'doing push-ups in the back yard'.

For me, it is related to feelings of self-loathing and a deep-rooted belief that I just don't deserve any of the good stuff.

If I'm diligent, and take care of the small flowers in my garden on a daily basis, then this particular behaviour stays quietly in its box.

Hope this helps.
I can relate to this. I can procrastinate on a professional level. I should teach a course on procrastination I am expert. But I don't feel good about it and on some level it is a form of self abuse. So I have to analyze why am I doing this. It is about fear. Fear of failure, fear of ridicule, fear of rejection. But the feelings of disgust I have for myself in all actuality are much much worse than whatever fear it is I am avoiding.
It's easy to sit here and say... hey just face your fear and take your exams, but in reality it's is paralyzing.
Take it maybe in small chunks. Study up say about 10 minutes a day on your exams till you have covered the exam material. You are better off attempting failure than not facing it.
Currently Active Users Viewing this Thread: 1
(0 members and 1 guests)

Posting Rules
You may not post new threads
You may not post replies
You may not post attachments
You may not edit your posts
---
HTML code is Off
---