Hey guys
Looking For Myself...Sober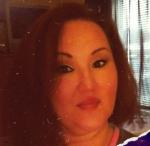 Join Date: Mar 2007
Location: Where the heart is
Posts: 10,210
Hey guys
---
Well..If any of you know me from newcomers. I relapsed once again last week. It was a mild relapse compared to most. But still one that could have and should have been prevented.
I take every slip very serious no matter how small or undamaging it was.

So I am not feelin or never really have felt the 12 step approach.
I did do SMART for a few months a couple about a year or so ago. I really enjoyed it and got every aspect of it.

I stopped doing it after a serious relapse and since then really havent worked any kind of anything since then. I just been white knuckling it and goin it on ym own. Which I know is a definate set up for me.

I am tired of not doin something about my recovery. I usually get a few months clean and then BAM..There I go.
Sometimes I know why and sometimes I dont.

I am really interested in meditaion and things like Tao but have no knowledge about any of it.

I guess I am asking if there are any members here willing to coach me some on these topics every now and then.
I dont want someone telling me what to do and how to work my program. I just need some guidance on how to get started on these things.

I know what mediatation is but how do you use it effectively?
You know what I mean?
Are there any sites that work with an individual on learning this stuff.

I am really tired of getting clean and thats it. I need more substance to my recovery.
Just putting the drugs down isnt goin to cut it.

I need a long lasting interest for healing and self improvement.

Hope this is in the right place and someone has some insight for me.

I am goin to start making this a regular stop on SR for me no.

Thx for reading.
Member
Join Date: Nov 2007
Posts: 26,407
glad you are joining us! pm me any time. lost of deferent tools here

there are many different forms of meditation and not all are the same...I practice soto school zen meditation. I'de be happy to recomend a book on it or discuss it with you.
I have a taoist meditation book....I like it..I find taoism and buddhism to be very similar in nature.
I recommend utilizing the local library and checking out anything that suits your fancy and playing around with things till you see what looks to fit you.
I can share what works for me with you any time you wish...although i tend to be alittle slow

I never could find the reading from my toaist meditiation that i said i would get for daisy......
but i'll do my best to support you in the recovery that works for you (hug)
Currently Active Users Viewing this Thread: 1
(0 members and 1 guests)

Posting Rules
You may not post new threads
You may not post replies
You may not post attachments
You may not edit your posts
---
HTML code is Off
---